MINING INDUSTRY SIDES WITH STATE ROADLESS PROPOSAL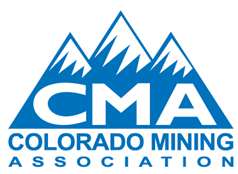 The Colorado Mining Association yesterday petitioned the U.S. Supreme Court to strike down the nation's rule for protecting 58.5 million acres of roadless public forests – mostly in Western states.  The request argues that "roadless" as defined in the federal government's rule is de facto wilderness and that only Congress has the power to create wilderness. Wyoming also is challenging the rule – trying to reverse a federal appeals court decision last fall in Denver.  U.S. Agriculture Secretary Tom Vilsack, Forest Service Chief Tom Tidwell and Colorado Governor John Hickenlooper last month unveiled a state-specific rule for managing the 4.2 million acres of roadless national forest in Colorado. The Colorado Mining Association is more accepting of the state-specific approach. Coal mines, ski areas, oil and gas drillers and loggers would be allowed to build temporary roads if the state-specific rule is implemented.  But CMA president Stuart Sanderson said yesterday that the industry still sees benefits in opposing the overall national rule.
FLAMING GORGE PIPELINE STRUCK DOWN AGAIN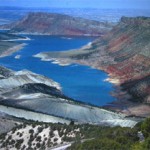 Federal authorities have rejected a Colorado entrepreneur's request for a rehearing on his project to build a pipeline from Flaming Gorge the Front Range.  The Federal Energy Regulatory Commission's order yesterday sent Fort Collins-based Aaron Million back to the drawing board.  According to the feds, Million's company, Wyco Power and Water Inc., "presented no information in its permit application or its request for rehearing to indicate that the planning, routing or authorizations for the water conveyance pipeline are in progress or reasonably foreseeable."  Until Wyco can do that, the order said, there's no point in issuing a preliminary permit.  FERC is the second federal agency to reject Million's plan. He first applied for a permit from the U.S. Army Corps of Engineers. That agency halted its review after seeking greater detail.
FFA PROJECT AUCTION AND ROCKY MOUNTAIN OYSTER FRY IS TONIGHT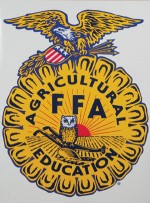 The Moffat County High School FFA department will hold its annual Project Auction and Rocky Mountain Oyster Fry tonight.  The event is a fundraiser for the organization and features projects by the students that will be auctioned off.  The menu will include hot dogs and hamburgers for those who aren't interested in the Rocky Mountain Oysters.  The dinner starts at 6:30 and the auction will follow.  Tickets are $5 at the door.
WHERE THE HELL'S MAYBELL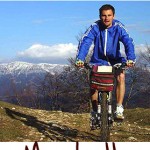 The "Where the Hell's Maybell" bike ride takes place tomorrow.  Riders can meet at Northwest Storage before 7 or they can skip one of the most grueling parts of the ride by starting at the Western Knolls Subdivision at around 7:30.  Riders will follow Highway 40 all the way to Maybell.  Once there, a breakfast will be provided by Bear River Young Life for $6.  Riders can then either ride back to Craig, or they can get a ride back from Craig Parks and Rec for $5.  This is the 26th year of the non-competitive community bike ride.
HAYDEN COG RUN TAKES PLACE TOMORROW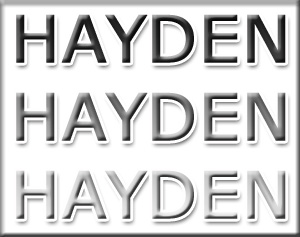 The Hayden Cog Run is tomorrow.  The run is part of the Steamboat Springs Running Series and is one of the oldest runs in the series.  The race starts at Hayden town park, and participants can decide whether they want to run the full race or the 5K.  Registration is available at Ski Haus in Steamboat, or at Hayden Town Hall.  The cost is $30, and registration will also be available on race day.  Runners need to be at Hayden Town Park before 10 tomorrow morning.
ROUTT COUNTY HIGHWAY CLEAN-UP DAY IS TOMORROW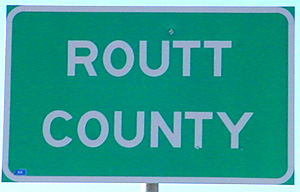 Routt County is hosting their 6th annual Highway Clean-up Day tomorrow.  Participants spend the day cleaning up along Highway 40 in and around Steamboat.  Those who do show up will have a barbecue waiting for them when they finish.  The work will take place from 8:30 to 11:30 tomorrow morning.  The barbecue will follow at Howelson Hill from 11:30 to 1:30.  There'll be prize giveaways among the workers.  If you would like to register for the Highway Clean-up Day, call 870-5588.
HICKENLOOPER SIGNS LITERACY OVERHAUL BILL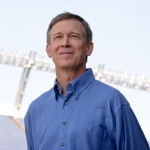 A sweeping education overhaul of Colorado's literacy guidelines has been signed into law.  Governor John Hickenlooper signed the bill yesterday revamping literacy teaching in the early grades. The new law will require statewide reading assessments as early as kindergarten, and it will require schools to identify children that are significantly behind in reading skills.  By the end of third grade, students considered far behind on reading won't be allowed to go on to fourth grade without permission of a school superintendent. Supporters say the overhaul is needed because it's imperative to make sure kids can read by the middle of elementary school. Critics say it may be a one-size-fits-all approach.
STEAMBOAT TO HOST HISTORIC BIKE TOUR

The City of Steamboat will host a historic bike tour next week.  The event is in celebration of National Preservation Month.  Those who would like to attend should meet at the Steamboat Depot on13th street at 10 on the morning of May 28th.  It's expected to last about 2 hours.  There will be speakers along the tour, which spans about 9 miles.  Refreshments will be provided at the end of the tour.  Helmets are required.  For more information call 871-8202.

In high school sports:
In track:
The state meet continues through tomorrow at Jeffco Stadium in Denver.
In girls swimming:
5 Moffat County swimmers will participate at state today and tomorrow in Thornton.