MOFFAT COUNTY SHERIFF SAYS FIRE RESTRICTIONS ARE COMING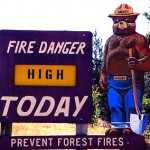 Moffat County Sheriff Tim Jantz stopped by the County Commissioners meeting yesterday to talk about fire danger.  Jantz said he spent Sunday driving the western part of the county, and came back concerned about the conditions.  He says he will likely contact farmers and ranchers with large tracts of land in the next few days to ask them to do their fire and ag mitigation over the next couple of weeks, and to try to create fire breaks while they're doing so.  Jantz said he's had longtime residents of Moffat County tell him they've never seen it as dry as it is this year, especially this early in the year.  Jantz says restrictions are coming.  He says he doesn't want to call for a flat out ban, due to the economic impacts, but says it may come down to that later in the summer.  For now, he wants to institute a permit plan that would ensure land owners and campers are educated about fire safety before they light their fires.  They would also be advised of whether or not it was a good day to be burning.  Jantz said his target date for imposing restrictions is June 1st.
YAMPA OFFICIALS SAY THE WATER IS SAFE TO DRINK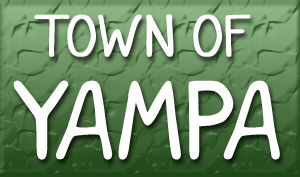 Yampa's water is safe to drink.  That's what town officials are now saying, after sending out a warning earlier this week, urging residents not to drink the water.  The town's storage tank had been drained and refilled due to a broken valve that caused chlorine levels to jump too high.  The town provided bottled water to those who needed it. Yampa officials say the problem has been taken care of, and the water is now safe to drink.
MOFFAT COUNTY COMMISSIONERS CHOOSE NEW COUNTY ATTORNEY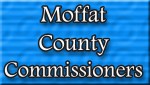 The Moffat County Commissioners hired Rebecca Tyree as their new attorney yesterday.  The Commissioners had put the decision off for a week to do some extra advertising for the spot, because one of the candidates withdrew. Current County Attorney Jeremy Snow announced earlier that he would be leaving the position to spend more time with family in Salt Lake City.  He says he will keep a private practice office in Craig.  The commissioners said Tyree's experience will come in handy in her new position.  Her starting salary will be just over $83,000 per year.
ORGANIZERS PLANNING FOR WHITTLE THE WOOD RENDEZVOUS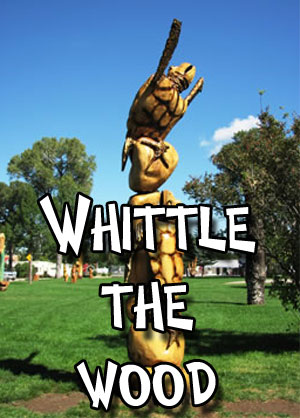 Organizers are planning for next month's Whittle the Wood Rendezvous in Craig.  The Craig Chamber received a Special Use Permit from the Moffat County Commissioners yesterday to serve alcohol.  Prior to last year, concert goers were able to bring in their own drinks, however organizers learned two years ago that cities and counties aren't allowed to waive open container laws in public parks.  Chamber and City of Craig reps say they've heard a lot of positive feedback on how the beer garden helps to keep things family friendly, and keep the trash to a minimum.  This year's event will take place at Loudy Simpson Park.  Chamber Director Chris Curry says they expect to add a second day of live music with concerts Friday night and Saturday afternoon.
OPEN HOUSE TOMORROW FOR ROCKWELL EXHIBIT IN CRAIG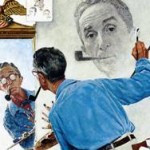 The Museum of Northwest Colorado will hold a ribbon cutting ceremony open house for their Norman Rockwell exhibit tomorrow.  The exhibit will be on display throughout the summer.  It features Rockwell's famous New York Post covers, along with an original painting.  The museum's hours are 9 to 5 Monday through Friday and 10 to 4 on Saturday's.  The open house runs from 3 to 7 tomorrow, with the ribbon cutting ceremony to take place at 5.  The exhibit is currently open to the public.
AG DEPARTMENT ACCEPTING LISTINGS FOR 2012 HAY DIRECTORY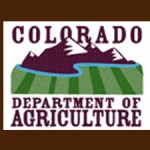 The Colorado Department of Agriculture is putting together its 2012 Colorado Hay Directory, and is asking farmers to submit their listings.  This will be the Department's 26th year of distributing the directory.  Livestock owners use the directory to get the best deal they can on hay.  The listing fee is $25 and the deadline is June 15th.  You can get a form from your local Colorado State University Extension Office.  The directory will be available for free in August, both in print form and online.
MARIJUANA DUI BILL FAILS IN SENATE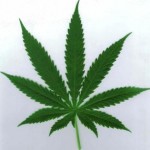 A marijuana blood-level limit for drivers failed in the Colorado Senate yesterday afternoon.  The Colorado House gave initial approval late Monday to a bill setting a limit of 5 nanograms of THC, the psychoactive ingredient in pot, per milliliter of blood.  The bill cleared two Senate committees but was voted down by the full Senate yesterday afternoon.  The vote was 17-17 and Senator Nancy Spence was absent. She voted in favor of the bill during the regular session, but the bill needed a majority to survive.  The pot DUI bill was also rejected in the Senate last year.
WATER PROJECTS BILL PASSES SENATE, HEADED TO HOUSE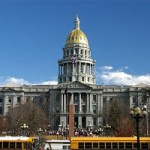 The Senate passed the bipartisan 2012 Water Projects Bill as a part of the special session yesterday.  The water projects are considered vital for the state and will stimulate local economies by fostering job creation.  The bill allocates $55 million for reservoir projects, as well as more than $6 million for watershed protection, flood and drought control programs and other necessary water projects across the state.  The measure appropriates grants and loans from the Colorado Water Conservation Board Construction Fund and loans from the State Severance Tax Trust Fund Perpetual Base Account for specific water-related projects over two years.  The bill is now headed to the House of Representatives.
SENATE PASSES "INVEST IN COLORADO" ACT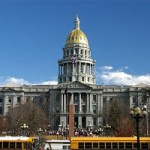 The Senate has passed the Invest in Colorado Act.  The Act is expected to help establish benefit corporations in Colorado. Benefit corporations are companies whose purpose is to create a broader public benefit rather than being solely profit driven. This legislation should help bring in new businesses wanting to become benefit corporations, attract venture capital firms looking to invest in socially focused companies, and bring new jobs to Colorado. Seven other states have enacted statutes recognizing benefit corporations, and benefit corporations are supported by entrepreneurs, investors, business organizations, and legal experts.  The bill now heads to the House of Representatives.
SENATE GIVES INITIAL APPROVAL TO UNEMPLOYMENT FUND BILL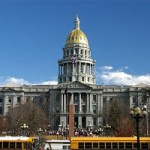 Yesterday, the Senate gave initial approval to House Bill 1002 as a part of the 2012 special session. Governor John Hickenlooper called the legislature back for a special session after House Majority Leadership allowed dozens of bills to die on the calendar in its effort to prevent a vote on Civil Unions last week.  Backers of House Bill 1002 say it will save employers tens of millions of dollars a year on unemployment insurance costs, allowing them to invest that money to grow Colorado business.  Due to increased unemployment resulting from the recent recession, the state's Unemployment Insurance Trust Fund became insolvent, requiring the state to borrow money from the federal government. The state is authorized to issue bonds to maintain the Fund. Employers pay for these bonds as a part their premium, but current law doesn't allow these payments to improve employers experience rating.  An employer's experience rating is determined by how long a business has paid into the fund and how often an employer has laid off employees. The better an employer's experience rating, the less money the employer is required to pay into the Fund. House Bill 1002 will allow bond payments to count toward employers' experience ratings.

In high school sports:
In track:
The state meet takes place tomorrow through Saturday at Jeffco Stadium in Denver.