SHELL PLANS INFORMATIONAL MEETING IN CRAIG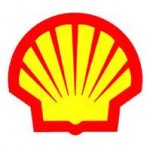 Shell is planning another open house in Northwest Colorado.  Shell held a similar meeting in Hamilton a couple of weeks ago, to let residents know what their plans were in that area.  Representatives of the company will be on hand to explain their future plans for drilling and exploration in Moffat County.  The meeting will be held May 24th at the Boys and Girls Club in Craig.  It starts at 5:30, and there will be plenty of time for a question and answer period after the initial presentation.
EMERALD MOUNTAIN SEASONAL CLOSURES OPENING EARLY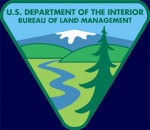 Seasonal Closures in the Emerald Mountain Special Recreation Management Area near Steamboat are opening early.  Unseasonably warm weather has allowed the Bureau of Land Management to open up the majority of the Area, which is normally closed until June 30th to protect wintering and calving elk.  Only the Ridge Trail and the area north of that are typically open while the closure is in effect.  This year, that won't be the case.  The BLM made their decision after discussing it first with Colorado Parks and Wildlife.
STATE TROOPERS RESPOND TO ROLLOVER ON HIGHWAY 131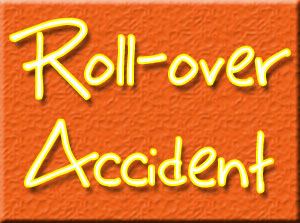 Colorado State Troopers say a 19-year old who tried to pass several vehicles on Highway 131, rolled his Jeep sending him and his 17-year old passenger to the hospital.  Troopers say he lost control of the vehicle, when he hit one of the vehicles he was trying to pass.  Neither of the occupants was wearing a seat belt, and both were thrown from the Jeep during the roll.  The driver was seriously hurt and is at Yampa Valley Medical Center.  His passenger suffered minor injuries and has already been released.  The driver was cited for careless driving causing injury.
OVERSIGHT COMMITTEE HEARS CONCERNS ABOUT BARK BEETLE
A joint oversight committee met yesterday to discuss options when it comes to the bark beetle infestation in Colorado.  During the meeting, lawmakers were told by those attending that a lack of access and a cumbersome regulatory structure continues to impede healthy forest management during the largest bark beetle outbreak in history.  The discussion was attended by the House Natural Resources Subcommittee on Water and Power and the Subcommittee on National Parks Forests and Public Lands.  Lawmakers and Foresters are worried that government regulations could further hurt the forests by preventing wildfire mitigation and logging.  They also say lifting those regulations would create desperately needed jobs.
MOFFAT COUNTY FFA TO HOLD PROJECT AUCTION FRIDAY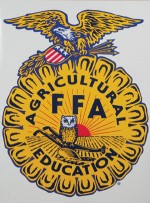 The Moffat County FFA Chapter will hold their annual project auction and Rocky Mountain Oyster Fry Friday.  The public is encouraged to show up and dine on Rocky Mountain oysters.  Those who aren't fans of the "oysters" will be able to find hot dogs and hamburgers.  The night also features projects that were made and flowers and vegetables that were grown by the students.  Those items will be up for auction.  The event takes place Friday night at 6:30 at the Moffat County High School Ag Shop.  The cost is $5 per person; students pay $3.
RE-TREE STEAMBOAT TO TAKE PLACE NEXT MONTH

Re-tree Steamboat is coming up next month.  Re-tree Steamboat is a one-day planting event that replaces trees killed by bark beetles, and helps increase the diversity of the forest.  It's put on by the Yampa Valley Sustainability Council.  There will be less trees planted this year as the group focuses on the survival and maintenance of young saplings.  However, the council says they still need lots of volunteers.  The first 150 people to register for the event will get a free tree.  If you need more information email Sarah at sarah@yvsc.org.  You can register online by clicking here.
BENNET BACK OBAMA'S VIEW ON GAY MARRIAGE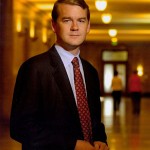 Colorado Senator Michael Bennet has officially endorsed President Obama's stance on gay marriage.  Bennet sent an email out to news outlets, in which he claims a majority of Americans are in support of gay marriage.  Statistics show that statement to be a bit off, as residents in over 30 states have banned gay marriage outright.  A handful have allowed civil unions, which give the couple certain rights that married couples have.  Obama made headlines last week when he officially endorsed gay marriage in a national interview.  Bennet is going a step further and circulating an online petition to support gay marriage.
SENATE GIVES FIRST APPROVAL TO "WATER PROJECTS" BILL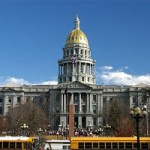 The Senate gave initial approval to the bipartisan 2012 Water Projects Bill during the special session yesterday.  Backers say the water projects are vital for the state and will stimulate local economies by fostering job creation.  The bill allocates $55 million for reservoir projects, as well as more than $6 million for watershed protection, flood and drought control programs and other necessary water projects across the state.  It appropriates grants and loans from the Colorado Water Conservation Board Construction Fund and loans from the State Severance Tax Trust Fund Perpetual Base Account for specific water-related projects over two years.  The 2012 Water Projects Bill is scheduled for a final vote tomorrow.
SENATE GIVES INITIAL APPROVAL TO "INVEST IN COLORADO" ACT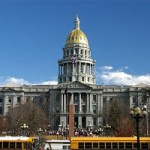 Yesterday, the Senate gave initial approval to the Invest in Colorado Act.  The legislation was originally killed in the House and has been given a second chance to be heard during the special session called by Governor John Hickenlooper. The Governor called the legislature back for a special session to address bills that failed to receive full consideration during the recently concluded regular legislative session. Last week, House Majority Leadership allowed dozens of bills to die on the calendar in its effort to prevent a vote on Civil Unions legislation.  Supporters say the Invest in Colorado Act will help establish benefit corporations, companies whose purpose is to create a broader public benefit rather than being solely profit driven.  It's also expected to help bring in new businesses wanting to become benefit corporations, attract venture capital firms looking to invest in socially focused companies, and bring new jobs to Colorado. Seven other states have enacted statutes recognizing benefit corporations, and benefit corporations are supported by entrepreneurs, investors, business organizations, and legal experts.  The bill is scheduled for a final reading in the Senate today.