MOFFAT COUNTY PARCEL BRINGS $600 PER ACRE IN QUARTERLY LEASE SALE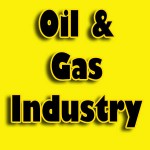 The Bureau of Land Management sold 30 parcels at its latest quarterly oil and gas lease sale.  Parcels were sold across the state, but the highest price per acre was paid in Moffat County.  The 1,917 acre parcel was leased to Context Energy Company of Denver for $600 per acre.  This is not all that surprising, as land managers in Moffat County have noticed an increased interest in and a willingness to pay top dollar for rights to energy exploration in the county.  The total amount of money collected in the sale was right at $4.8 million.  49% of that goes to the state, while the rest goes tot he federal government.  Last year, the state collected a total of $154 million dollars for oil and gas lease sales.  A lease does not guarantee that drilling will occur.  Addition planning, environmental analysis and public input would still have to take place before any drilling can be done.
SENATOR MICHAEL BENNET SENDS STAFF TO STEAMBOAT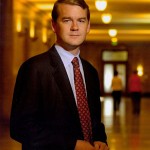 U.S. Senator Michael Bennet will send a staff member to Routt County next week to gather concerns from constituents.  One of the biggest concerns heard from residents regarding Bennet, is that he rarely appears in Northwest Colorado himself.  Bennet will again skip the trip and send his Western Slope Constituent Advocate Noah Koerper to Steamboat to talk to residents about their concerns with any federal agency.   If you'd like to talk to Koerper, you'll need to make an appointment.   Koerper will be setting up shop at the Bud Werner Memorial Library from noon to 3 Wednesday May 16th.  To make an appointment call (970) 433-1361.
BLM PLANS OPEN HOUSE IN CRAIG TO DISCUSS MUNITIONS STUDY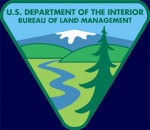 The BLM's Little Snake Field Office in Craig will host an open house later this month.  BLM officials want to share information from a study of two former Colorado National Guard Training sites in Moffat County.  The study assesses the presence, nature, and extent of old military munitions that may be at sites on BLM land.  The Colorado National Guard recently inspected the Sand Wash Artillery Range and the Cedar Mountain Gun Range for any dangerous leftover munitions.  Now a study is being done to determine if anything they found would be reason to keep people away from the sites.  The open house will provide residents with details on the study and any future steps that may be taken.  The open house is May 22 from 5 to 7 at the BLM offices in Craig.
TMH HOSTS COMMUNITY BARBECUE TOMORROW

The Memorial Hospital in Craig is asking the public to stop by Loudy Simpson park tomorrow for a free community barbecue.  The event is being held in coordination with National Emergency Medical Services Week.  Hospital officials want to show their appreciation for the community's support, by providing the family event.  There will also be live music and games for all ages.  The barbecue is from 11 to 2 tomorrow.
CRAIG ELKS CLUB HOSTS MOTHERS DAY CELEBRATION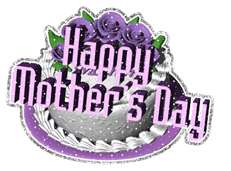 The Craig Elks Lodge will host a Mother's Day celebration Sunday.  A spaghetti dinner and bingo is on tap for the day.  There will also be activities for the kids, such as a fishing pond, face painting and more.  Bingo starts at 2 and runs until about 4.  The dinner will follow.  The event is free and open to the public.
NATIONAL WEATHER SERVICE TO HOLD WEATHER SPOTTER TRAINING IN STEAMBOAT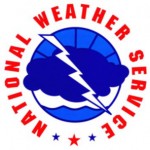 The National Weather Service is looking for volunteers who would like to learn more about storm spotting.  There will be a free training session in Steamboat later this month.  Storm spotters notify the National Weather Service's Grand Junction Office when there are significant weather events to report.  There is no need to RSVP.  If you'd like to go through the training, just show up to the Community Room of the Yampa Valley Electric Association offices in Steamboat at 6 the evening of May 30th.  The training is expected to last about three hours, and there will be no charge.  For more information, click here.
HICKENLOOPER CALLS SPECIAL SESSION TO WORK ON CIVIL UNION LEGISLATION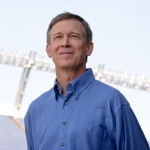 Governor John Hickenlooper yesterday officially announced a special legislative session for Colorado lawmakers will start Monday.  Hickenlooper is hoping lawmakers will once again consider civil unions for same-sex couples in the special session.  The governor supports civil unions legislation. He says the proposal deserves a vote by the full House, which didn't happen because of the standoff Tuesday.  The civil unions special session would be the legislature's first since 2006, when they were called to Denver to consider immigration bills.
CRAIG RELAY FOR LIFE TO BE HELD JULY 20TH AND 21ST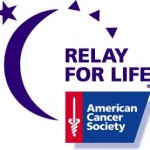 The date has been set for this year's Relay For Life in Craig.  The Relay will take place July 20th and 21st at Moffat County High School.  The event features cancer survivors and supporters walking the track at the high school throughout the night, in an effort to convey the message that "cancer never sleeps".  Everyone is invited to show up and support the walkers.  Organizers say even if you can't help through this particular fundraiser, there are other ways to support research for a cure.  To find out how, go to the American Cancer Society web site.  If you'd like to help out with this year's Relay For Life, you'll find more information here.
OPEC SUED OVER PRICE FIXING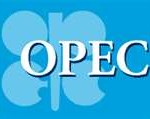 The Organization of Petroleum Exporting Countries, or OPEC, is being charged with price hiking in federal court.  The lawsuit is being filed by a lawyer for Freedom Watch USA.  Lawyer Larry Klayman says member nations "specifically and intentionally limit barrels of oil that each country produces."  He says that causes prices to rise and amounts to illegal price fixing.  Taking on major corporations is nothing new to Klayman.  He was one of the lawyers that caused AT&T to break apart.  He says Americans are the biggest victims of the price gouging, and points to President Obama's energy policies as part of the problem.  Klayman says without OPEC's anti-competitive agreement, more oil would be in production, resulting in lower prices.

In high school sports:
Yesterday:
In girls tennis:
Steamboat had 4 of 11 players eliminated from the State Tournament.
Today:
In track:
Moffat County, Steamboat, Soroco, Hayden, Meeker and Rangely continue at the Western Slope League Invitational in Grand Junction.
In girls tennis:
Steamboat continues at the State Tournament in Pueblo.
Tomorrow:
In baseball:
Rangely plays Resurrection Christian in Lakewood at 10 in the first round of the playoffs.