EARLY MORNING WATER LINE BREAK IN CRAIG
Craig water crews were busy this morning fixing a water line.  The break took out the west side of town, including The Memorial Hospital and the Ridgeview Subdivision.  Crews were alerted around 4 this morning.  Dispatchers didn't say exactly where the break occurred, but did say workers had the line fixed before 6.  The lines were bled and are good to go, however if you notice discoloration in your water this morning, you should let it run for a few minutes before using it.
POSTAL SERVICE OPTS TO CUT HOURS INSTEAD OF CLOSING OFFICES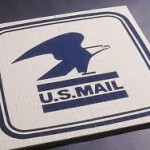 The U.S. Postal Service won't be shutting down any more rural post offices.  The Service announced yesterday they will try to cut costs in other ways, mainly by reducing the hours those offices will be open.  Several offices will cut their hours by 1 or 2.  The Postal Service is trying to cut down a significant portion of their $73 billion annual operating costs.  The plan was to close some rural offices, which would have saved the Service up to $200 million per year.  However, strong opposition by those in rural areas, who would sometimes have to travel long distances in treacherous conditions to reach the nearest office, forced the agency to rethink its proposal.  Instead the USPS will cut the hours of certain offices, and may still consolidate offices, to achieve some of those savings.
STUDY HIGHLIGHTS COMMUNITY COLLEGE CONTRIBUTIONS TO ECONOMY

A study shows that the Colorado Community College System, of which Colorado North western Community College is a part, contributes over $3 billion dollars to the state's economy annually.  The study was released by the System's president, Doctor Nancy McCallin.  The number represents the higher earnings that students earn as graduates of the system.  The study also says local governments that invest in the community college system see about a 6% percent return on their investment.  The total economic impact of CNCC alone was nearly $80 million.  State and local governments see an average rate of return of 7.2% when investing in CNCC.  The study was conducted by Economic Modeling Specialists Inc.
JEAN WHITE'S FILM PRODUCTION ACT GETS FINAL APPROVAL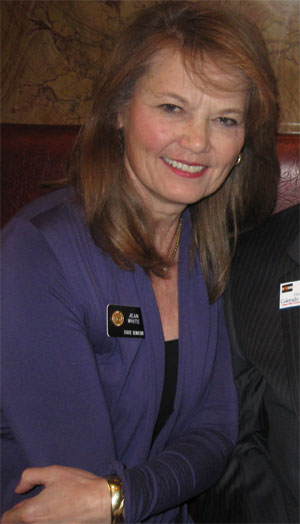 Yesterday, the Senate passed the bipartisan Film Production Activities in Colorado Act. House Bill 1286, sponsored by Senator Jean White of Hayden, is expected to help create new jobs in the Colorado film industry.  The Act is the first of its kind in the country in that it creates a loan guarantee program for production activities. It will also make Colorado more attractive for movie production by increasing the existing film incentive from a 10 percent rebate for production costs to 20 percent, thereby allowing Colorado to meet or exceed similar programs in other states. The rebate will apply to production costs for films, television series, commercials, documentaries, music videos, and video game creation.  The bill was passed in the last day of Colorado's Legislative Session.  It now heads to the Governor's desk for signature.
METH DEALER GETS 10 AND A HALF YEARS IN PRISON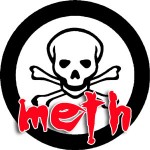 Another drug trafficker has been sentenced in Sweetwater County.  According to a press release, the sentence stems from a two-year Division of Criminal Investigation and Southwest Enforcement Team methamphetamine case.  37-year old Juan Glaria-Ramirez was the 5th person involved in the case to be sentenced.  He was given 10 and a half years in prison.  Glaria-Ramirez is from Salt Lake City.  He was caught in possession of meth last July, and was also charged with intent to distribute and aiding and abetting.  In the same case, Scott Ayers, Felix Maldonado, Steven Painovich, and Sheila Russell have all been given significant prison sentences.
CONGRESSMEN ASK SENATE TO REINSTATE PILT AND SRS FUNDS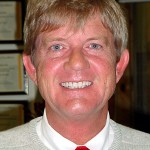 A number of Congressmen are asking the U.S. Senate to keep intact the Secure Rural Schools and Payment In Lieu of Taxes (PILT) programs as they finalize this year's transportation bill.  Scott Tipton was one of the congressmen who participated in a letter written to Senators working on the bill.  In it they say the one-year extension for both programs included in the bill will continue to provide much needed funds to schools and governments throughout the western United States.  PILT funds are moneys given to county governments in lieu of property taxes that can't be claimed on federal lands.  The exclusion of PILT funds would devastate communities which are made up of a significant amount of public land.  The letter also states how important it is to release some of the restrictions on forest land, to allow for fire and bark beetle mitigation efforts to succeed.
HICKENLOOPER CALLS FOR SPECIAL SESSION TO WORK OUT CIVIL UNIONS BILL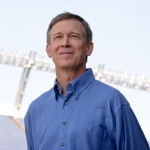 Governor John Hickenlooper called for a special legislative session yesterday to include debate on a proposal to grant civil unions to same-sex couples which failed after House lawmakers gridlocked on the bill.  The measure died late Tuesday night after Republican leaders halted floor work when Democrats, in the minority, tried to force a debate and vote on the bill.  Hickenlooper, during a 15-minute press conference on yesterday afternoon, came to tears, saying civil unions are a "civil rights issue" that should be legal in Colorado.  The bill was one of several that needed initial approval before Tuesday at midnight to survive.  A total of 37 bills in all, including the civil unions bill, were left in limbo by the State House.
AUTHOR OF STONED DRIVING BILL PLANS TO BRING IT UP AGAIN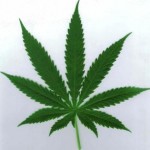 The sponsor of a killed bill that would have made it easier to convict people of driving stoned on marijuana said he will introduce the bill again next year if the medical-marijuana industry doesn't take a more aggressive stance against toking and driving.  State Senator Steve King said he was disappointed that the bill effectively died in the state House Tuesday night. Senate Bill 117 had received the go-ahead from the state Senate and appeared poised to clear the House when it became entangled in a showdown over civil unions that led to 30 bills dying on the House floor when they weren't voted on by midnight.  King's bill would have made it illegal to drive with more than 5 nanograms of THC – the psychoactive chemical in marijuana – in your system. The limit would have been similar to the .08 blood-alcohol standard for drunk driving.

In high school sports:
Today:
In track:
Moffat County, Steamboat, Soroco, Hayden, Meeker and Rangely attend the Western Slope League Invitational in Grand Junction.
In girls tennis:
Steamboat participates in the State Tournament in Pueblo.
Tomorrow:
In track:
Moffat County, Steamboat, Soroco, Hayden, Meeker and Rangely continue at the Western Slope League Invitational in Grand Junction.
In girls tennis:
Steamboat continues at the State Tournament in Pueblo.