WATER DISTRICTS IN STEAMBOAT OFFER REBATES TO UPGRADE APPLIANCES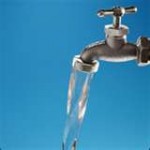 Water Districts in the Steamboat Area are offering rebates to those who upgrade to water efficient appliances.  The idea is to reduce water use in an area that saw its lowest snowpack in several years this winter.  The entire state has seen a significant reduction in moisture this year, and Steamboat officials want to make sure they're doing their part to conserve water.  The Mount Werner, City of Steamboat, and Steamboat 2 Water Districts announced yesterday they will give rebates to people that trade in their old appliances, toilets and irrigation fixtures with new, more efficient equipment.  Funds are limited and will be given on a first come – first served basis.  The rebates will only be good for pre-approved water saving appliances and fixtures, and are not intended for new construction.  For more information, click here.
PARKS AND WILDLIFE TO SET BIG GAME LICENSE NUMBERS AT THIS MONTH'S MEETING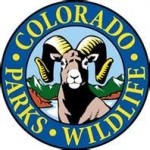 The Parks and Wildlife Commission plans to set license numbers for most big game species for the upcoming hunting season during its monthly meeting this week.  The commission will set numbers for deer, elk, black bear, moose, and pronghorn antelope.  At this point, officers estimate the number of elk in Colorado to number more than 265,000.  They say there are over 418,000 deer and 71,000 pronghorn in the state.  Wildlife managers are recommending there be 139,000 elk licenses issued, 80,000 deer licenses, and 24,000 pronghorn licenses.  That's a decline of about 2% for each species.  At this week's meeting, the commissioners will also heat an informational presentation on a proposal to open a limited hunting season on sandhill cranes in Northwest Colorado.  They'll also consider formalizing an annual tradition of granting veterans free admission to state parks on Veteran's Day.  The meeting will be held Thursday at the Courtyard Mariott in Grand Junction.
FRACKING DISCUSSION TAKES PLACE TONIGHT IN STEAMBOAT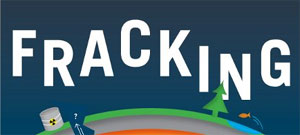 A fracking discussion takes place in Steamboat tonight.  Fracking is a method of extracting oil from the ground, using heated and chemically treated water injections, that has been attacked as harmful by environmentalists.  Residents are invited to the Steamboat Institute's presentation, led by former lawmaker Bob Beauprez, and Steamboat Energy Consultants President John C. Lamb.  Following the presentation, there will be a question and answer period.  The meeting starts at 5:30 tonight at the Ranch at Steamboat.  The cost is $10 per person, with young professionals and students under 30 getting in free.
STAGECOACH STATE PARK OFFERS BOATING SAFETY REFRESHERS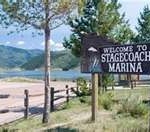 Stagecoach State Park is offering boating safety review sessions and exams for anyone wanting to operate a boat or personal watercraft this year.  As a general rule, anyone operating a motorboat in the state must be 16.  However 14 and 15 year olds who take the course will be legally allowed to operate motor boats.  The courses include students taking home a home study manual, attending a two-hour classroom review with a parent or guardian, and then taking a written exam.  A certification fee of $15 applies, and will be required at test time.  The classes will be held on 4 different dates at the U.S. Forest Service Office in Steamboat.  To get more information, click here.
CNCC HOLDS GRADUATION CEREMONY

Colorado Northwestern Community College held their graduation ceremony over the weekend.  There were 82 students that crossed the stage in the Weiss Colorado Room of the Rangely Campus, and received their diplomas.  School President Russell George led the ceremonies, with additional addresses from other faculty members.  After the ceremony, everyone in attendance was invited to participate in a photo opportunity.  The crowd gathered into the shape of the number 50, signifying the school's 50th anniversary.  There are several ways the school will celebrate their 50th anniversary this year.  You can read more about anniversary activities on the CNCC website.
DRIVER SURVIVES FUEL TANKER TRUCK ROLLOVER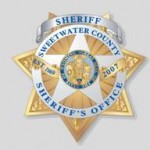 A 36-year old Nevada truck driver is counting his blessings after surviving a rollover crash involving a tanker full of fuel.  According to the Sweetwater County Sheriff's Office, Christopher Hart rolled the truck while trying to make a turn on I-80, near Granger.  A hazmat team showed up, along with representatives of the trucking company.  Fortunately none of the product spilled, and company reps transferred the fuel from the wrecked truck to another.  Harter was not cited for the accident.  He was treated for minor injuries at Memorial Hospital of Sweetwater County, and released.  The investigation of the crash continues.
HICKENLOOPER SIGNS BUDGET INTO LAW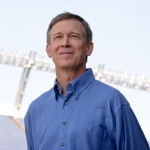 Governor John Hickenlooper has signed the 2012-2013 state budget into law. Due to continuing improvement in the state's economy, the budget includes more than four million dollars in additional funding for people with developmental disabilities, restores the Senior Homestead tax exemption, and preserves school funding.  The budget will also help fund job creation and increase funding for the Office of Economic Development and International Trade. Also included is funding for mental health counseling, family health counseling, job training, employment, and housing for veterans.  This year's budget passed through the legislature with 86 out of 100 votes representing the highest number of lawmakers voting for the budget since 1995.
SENATE PASSES "INVEST IN COLORADO ACT"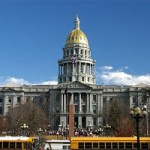 Yesterday, the Senate passed Senate Bill 182, the Invest in Colorado Act.  The Act would help establish benefit corporations in Colorado. Benefit corporations are companies whose purpose is to create a broader public benefit rather than being solely profit driven.  The legislation is expected to help bring in new businesses wanting to become benefit corporations, attract venture capital firms looking to invest in socially focused companies, and bring new jobs to Colorado. Seven other states have enacted statutes recognizing benefit corporations, and benefit corporations are supported by entrepreneurs, investors, business organizations, and legal experts.  The legislation will now head to the House of Representatives for consideration.

In high school sports:
Today:
In girls soccer:
Steamboat plays at Broomfield at 6 in the first round of the state playoffs.
In girls golf:
Moffat County continues at regionals in Gunnison.
In boys lacrosse:
Steamboat travels to Kent Denver at 5:30 for the second round of the playoffs.