STEAMBOAT INSTITUTE TO HOST DISCUSSION ON FRACKING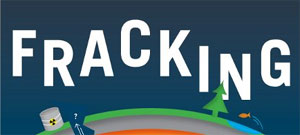 The Steamboat Institute will host a discussion on "fracking", or hydraulic fracturing, tomorrow evening.  The discussion will be led by former congressman Bob Beauprez and President of Steamboat Energy Consultants John C. Lamb.  The title of tomorrow night's forum is "To Frack or Not to Frack".  There will be a presentation, followed by a question and answer period.  It will be held at the Ranch in Steamboat from 5:30 to 7.  The cost is $10 per person; young professionals and students under the age of 30 get in free.  If you'd like to RSVP, you can call (970) 367-6084.
WATER EXPERTS SAY STATE IS MORE PREPARED THIS TIME AROUND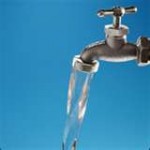 State water experts say although this year could be as dry as 2002, our reservoirs are in better shape than they were 10 years ago.  Colorado River District General Manager Eric Kuhn says all of the state's reservoirs are fuller than they were in 2002, and says all but a few on the Western Slope should be filled.  With a lack of snow fall this year, and a snowpack that is already virtually depleted, water experts are worried about water usage over the summer.  Water restrictions will be considered in several communities, if they haven't already been put into place.  Even if your community does NOT impose restrictions, experts ask that you use water wisely this year.  Some tips include not watering lawns in the heat of the day, not using potable water for irrigation and cleaning, and setting time limits on showers.
BAUMGARDNER RECOGNIZED BY STATE ECONOMIC DEVELOPMENT COUNCIL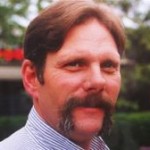 Representative Randy Baumgardner has been recognized as one of the Economic Development Council of Colorado's Legislators of the Year.  The council recognized about 10 legislators who they say have worked to retaining, attracting and creating primary jobs in the state.  The Council recognized the 4 co-chairs of the Legislative Economic Vitality Caucus, a bipartisan group that serves as an educational forum, in which legislators can develop relationships with local and statewide economic development professionals.  Baumgardner is one of those co-chairs.  The Council says, through guidance, Baumgardner and the rest of the chairs have made the EVC an unprecedented success.
STATE OFFICIALS WARN LIVESTOCK OWNERS OF PAINFUL DISEASE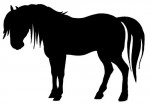 Colorado officials are warning livestock owners to take extra precautions now that two horses in New Mexico have been found with a painful disease.  State agriculture officials say two confirmed cases of vesicular stomatitis in horses were reported in New Mexico this week. The disease can cause painful sores in animals including cattle, sheep and pigs.  The last confirmed case of the disease in Colorado was in 2006.  Agriculture officials say livestock owners should control flies to inhibit transmission of the disease and avoid transferring feeding equipment, cleaning tools or health care equipment from other herds.
PETITION CIRCULATING TO GIVE DRIVERS LICENSES TO ILLEGAL IMMIGRANTS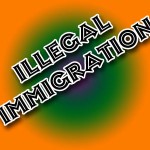 There is a new movement in Colorado that could let illegal immigrants apply for driver's licenses.  With enough signatures, people could vote on the issue this fall.  Initiative 52 would allow driver's licenses for anyone showing a state tax return, a federal taxpayer ID, and proof of identity from their country of origin.  Four states,New York,New Mexico,Washington, and Utah, have passed similar measures.  More than 150,000 people in Colorado would be eligible for driver's licenses under the proposal, but without U. S. citizenship, could not vote in the state.  The initiative needs more than 86,000 signatures, and everybody who signs the petition has to be registered to vote in the State of Colorado.
STATE LEGISLATIVE SESSION COMES TO A CLOSE THIS WEEK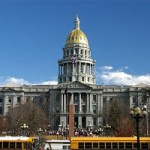 There are three days left in this session of the Colorado Legislature.  One of the biggest decisions still to come is whether House Republicans will agree to civil unions for same-sex couples. Most Republicans oppose the idea, but a handful of Republicans say they support civil unions.  Any bills that don't pass by midnight Wednesday are dead for the year.  Lawmakers also face decisions on whether to change literacy guidelines in the early grades and whether to set a blood-level impairment standard for drivers and marijuana.  This week's decisions are the last many lawmakers will make before facing voters this fall.  That usually means a flurry of political maneuvering as lawmakers jostle to meet campaign promises in the Legislature's final hours.
SENATE GIVES INITIAL APPROVAL TO "INVEST IN COLORADO ACT"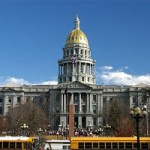 Friday, the Senate gave initial approval to Senate Bill 182, the Invest in Colorado Act .  The Invest in Colorado Act will help establish benefit corporations in Colorado.  Benefit corporations are companies whose purpose is to create a broader public benefit rather than being solely profit driven. As a Benefit Corporation, a company's specific public benefit mission is written into their articles of incorporation to allow shareholders to hold executives and officers accountable and ensure revenue is used to support the company's public benefit mission. Articles of incorporation are the primary rules governing the management of a corporation.  This legislation is expected to help bring in new businesses wanting to become benefit corporations, attract venture capital firms looking to invest in socially focused companies, and bring new jobs to Colorado. Seven other states have enacted statutes recognizing benefit corporations, and benefit corporations are supported by entrepreneurs, investors, business organizations, and legal experts.
BILLS IN JOBS PACKAGE CONTINUE TO ADVANCE THROUGH LEGISLATURE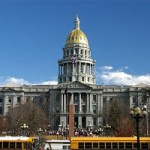 The "Colorado Works Jobs Package" sponsored by the Senate Majority continued to advance through the legislature last week. The bills in the package were introduced at the beginning of session to create jobs and strengthen the economy. Some of the legislation featured in the package include the Child Care Assistance for Working Families Act, which lengthens the amount of time a new parent can get state assistance; the Local Foods, Local Jobs Act, which supports small fruit and vegetable vendors by reducing vendor restrictions; and the Film Production Activities in Colorado Act, which gives incentives production studios to film in Colorado.  The majority of the bills are still moving through the legislature, and several have made their way to the Governor's desk to become law.

In high school sports:
Over the weekend:
In girls soccer:
Steamboat beat Palisade.
In girls tennis:
Steamboat placed 1st at regionals in Grand Junction.  All participants qualified for state.
In baseball:
Moffat County lost both games of a double header with Glenwood.
Steamboat lost both games of a double header with Palisade.
In girls lacrosse:
Steamboat fell to Aspen.
In boys lacrosse:
Steamboat beat Denver East in the first round of the playoffs.
Today:
In girls golf:
Moffat County plays at regionals in Gunnison.
Tomorrow:
In girls soccer:
Steamboat plays at Broomfield in the first round of the state playoffs.