BEAR TO BE DISPLAYED AT MUSEUM OF NORTHWEST COLORADO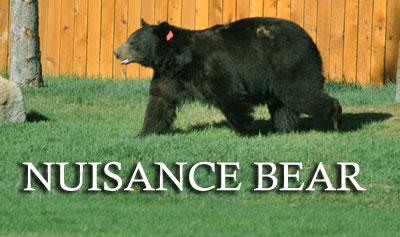 Soon, you'll be able to see the bear that romped through Craig up close.  Colorado Parks and Wildlife officials have informed representatives of the Museum of Northwest Colorado that they can have the bear that was shot and killed in Craig Sunday.  The bear had a nuisance tag, and under the state's "two strikes" policy, a second encounter with humans required wildlife officers to put it down.  After it was killed, it was sent to a local taxidermist, where it was skinned and the hide sent off for tanning.  Meat from the bear was deemed unfit for human consumption, because the animal was shot with two tranquilizer darts.  A grass roots effort to keep the bear in Craig started immediately.  Yesterday, museum reps were informed they would indeed get the bear for display.  The museum plans to do a full mount of the bear.  Once they get the tanned hide back, they'll take bids from local taxidermists to finish the work.
HOUSE BILL 1356 WOULD LIMIT LOCAL CONTROL OVER OIL AND GAS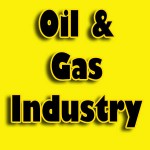 Local governments are worried about a bill being pushed through the state legislature that would penalize them for restricting oil and gas development.  Local officials say they understand the intent of the bill is to encourage more oil and gas drilling in the area.  House Bill 1356 would punish municipalities by withholding mining and energy related severance taxes if they hold up oil and gas activities.  Local officials say the law would severely limit their ability to negotiate with oil and gas companies.  They feel companies could use the law to skirt maintenance costs and responsibility for repairs to local infrastructure.  The bill has stalled in the House.
COLORADO ROADLESS RULE WOULD PROTECT 1.2 MILLION ACRES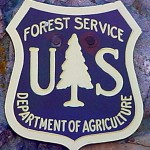 More than 1 million acres of roadless national forest land would get more stringent protection under a tentative new rule, while some lands would remain open for ski resort expansion and temporary roads for coal mines.  U.S. Agriculture Secretary Tom Vilsack and Colorado Gov. John Hickenlooper unveiled the rule yesterday. It can't be formally adopted until after a 30-day comment period, but Vilsack says he expects few changes.  The rule covers 4.2 million acres in Colorado. It represents a compromise hashed out over seven years by the U.S. Forest Service and state agencies.  Higher protection would be given to 1.2 million of those acres. A tiny percentage of roadless forests would be open to some development, and tree-thinning would be permitted in some areas to lessen wildfire threats near homes.
GATES FOUNDATION GIVES $20,000 TO HAYDEN ECONOMIC PROJECT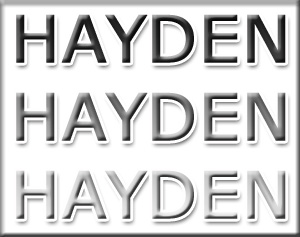 The Gates Foundation has given Hayden $20,000 to help revitalize the downtown area.  Hayden officials think it will take about $50,000 to get their project off the ground, much of which will go toward hiring a full-time coordinator.  The town has been told it will receive another $10,000 from the Orton Family Foundation.  Hayden officials hope the Hayden economic Development Commission will be able to use the money to revitalize businesses within the city, especially those along Highway 40.
BODY FOUND IN FLAMING GORGE RESERVOIR WILL BE RECOVERED NEXT MONTH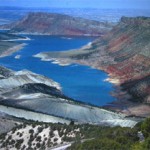 The Sweetwater County Sheriff says he hopes to retrieve a body found in Flaming Gorge Reservoir sometime next month.  The body is believed to be that of 43-year old Richard Herron, who fell in the lake 15 years ago tomorrow.  Using special cadaver dogs, and sonar locating equipment not available 15 years ago, the body was found at a depth of about 130 feet in the Holmes Crossing area last week.  Sheriff Rich Haskell says the fact that the dogs were able to pick up on Herron's scent after 15 years is nothing short of extraordinary.  Haskell hasn't set a date for the recovery effort yet, but says it will likely happen next month.
DINOSAUR NATIONAL MONUMENT FEATURED BY PARKS SERVICE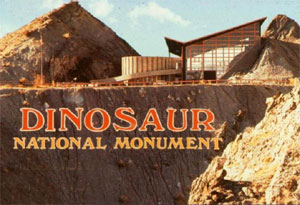 The National Parks Service has made Dinosaur National Monument this week's National Park Getaway destination.  The Service features a different park every week.  Dinosaur National Monument is known for its archeological value, but park rangers also want the public to know how valuable it is for scenery and wildlife viewing.  The monument was originally established to protect the world's largest Jurassic period dinosaur quarry, but the park now encompasses over 200,000 acres of scenic river canyons, mountains, basins and archeological sites.  The Monument recently opened for the season.  You can read more about the monument in the National Park Service's article featuring Dinosaur.
STATE'S SKI INDUSTRY SUFFERED DURING DRY WINTER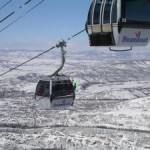 We're finding out just how bad the Colorado Ski Season was this year.  For some perspective, the worst season for the state's resorts was back in 1976 to 1977, when only half of the state's ski areas were open by Christmas.  This season,Colorado's snowpack was half its normal level. Skier visits were down about 7 percent total.
SENATE APPROVES RURAL BROADBAND JOBS ACT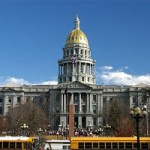 Yesterday, the Senate approved the bipartisan Rural Broadband Jobs Act. The bill aims to improve internet access in underserved areas by mapping rural areas, and developing recommendations for providing reliable broadband availability. Currently, many areas in Colorado only have access to dated or unreliable Internet service, and some areas have no internet access at all. If passed, the Office of Information Technology will collaborate with local governments, broadband access providers, and stakeholders to develop recommendations to maximize broadband connectivity in Colorado's underserved markets.  The bill will now go to the House for consideration.
TELEPHONE SUBSIDY OVERHAUL IS IN DOUBT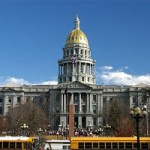 A large overhaul of a subsidy for telephone providers is in doubt during the last days of the Colorado legislative session.  Lawmakers are wrangling over how much money to transfer to a fund for rural broadband.  The ratepayer-funded subsidy to support underserved areas dates to the days when most residents had landlines and few consumer options. Lawmakers sponsoring a bill to gradually eliminate the fund say millions are now wasted in places that don't need support.  Sponsors proposed a $25 million fund for broadband with money from the subsidy.  Senate Democratic Leader John Morse wants more than $200 million.  A committee is expected to consider the bill tomorrow, but lawmakers have few days to find agreement. Consumers would gradually pay less into the fund until it's eliminated in 2025.

In high school sports:
Today:
In girls lacrosse:
Steamboat goes to Eagle Valley at 4.
Tomorrow:
In girls soccer:
Steamboat hosts Palisade at 6.
Moffat County hosts Battle Mountain at 4.