MUSEUM OFFICIALS INTERESTED IN DISPLAYING BEAR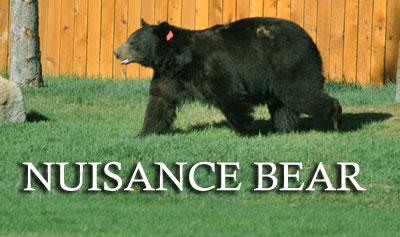 Officials of The Museum of Northwest Colorado have confirmed they are interested in acquiring the bear that was put down in Craig over the weekend.  The bear was shot by Wildlife Officers after noticing a nuisance tag in it's ear, and after failing to bring it down with tranquilizer darts.  Wildlife officials say the bear was a previous nuisance south of Glenwood, near Basalt.  It was caught there after visiting numerous homes in the area, and then released north of Glenwood.  Because the bear came to its end in Craig, museum officials would like to have it mounted and displayed somewhere in town.  The bear was taken to a local taxidermist, and the hide was shipped off for tanning.  It's not clear yet how or where the bear will be displayed, but museum officials were excited about the possibility of being able to display it.  Pictures of the bear and its romp in Craig can be viewed in the gallery above.
MOFFAT COUNTY COMMISSIONERS CLEAR UP MISSTATEMENTS BY SHELL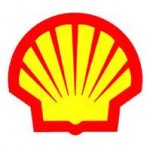 The Moffat County Commissioners want to clear up a couple of false statements made by a Shell Oil spokesman to the Hamilton community this week.  Shell had called the meeting with residents in the community to talk about road concerns.  It appears only the residents in the community were invited, as the commissioners themselves heard about it by accident.  When asked about a possible "man camp" at one of the companies sites, a Shell spokesperson said they already had their permit for the camp, but wasn't choosing to use it yet.  Kit Gamble, general manager at the Holiday Inn in Craig was at yesterday's Commissioners meeting to check the validity of that statement.  As it turns out, the company has not even applied for a man camp permit, much less secured one.  The spokesman also told the Hamilton Community that his company had an agreement with Moffat County and the State of Colorado to redo Highway 317.  That, the commissioners say, is also not true.  They say a maintenance agreement is in the works, but Shell hasn't yet agreed to their portion of the contract.  Shell's comments were reported earlier this week in the Craig Daily Press.
CRAIG TEEN TAKES 3RD IN NATIONAL BOYS AND GIRLS CLUB CONTEST
A local girl has been recognized for her volunteerism at the Boys and Girls Club of Craig.  Kadi Scott was among 14 outstanding teens competing to represent the state in Boys & Girls Club of America's youth of the Year state competition.  Youth of the Year recognizes contributions to family, community, school and the Club.  Scott took third in the competition, and she's not all that disappointed.  She says the process was a life-changing experience that will stick with her forever.  Although Scott didn't take first, she didn't walk away empty handed.  Scott will get a full-ride scholarship to Adams State College, that pays for tuition, room and board.  She was given a tour of the campus by the school's president while at the Boys and Girls Club competition.  Aside from her work with the club, Scott has also been involved with Moffat County High School's SAFE, DECA and Future Business Leaders programs.  She has also been involved with Young Life, and the middle school Wildlife Program.
MOFFAT COUNTY HIGH SCHOOL BOOSTER CLUB MEETS TONIGHT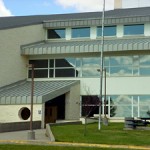 The Moffat County High School Booster Club will meet tonight.  Anyone interested in becoming a booster or getting involved with fundraising activities can show up.  Tonight's meeting will focus on fundraising ideas, and ways to work with businesses in town in conjunction with other fundraising committees.  At this time there are only 5 members on the fundraising committee, and they need more bodies.  Tonight's meeting will be held at 6:30 in the Moffat County High School Library.
MARIJUANA DUI LIMIT IS HEADED FOR APPROVAL IN LEGISLATURE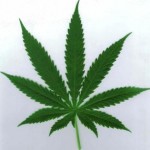 A marijuana blood standard for drivers appears headed for approval in the state legislature, thanks to a vote change from a Republican senator.  Senator Nancy Spence voted yesterday in favor of the plan to consider drivers impaired if they test positive for 5 nanograms or more of THC, the psychoactive ingredient in marijuana, per milliliter of blood.  That gave the bill the support it needed to advance after debate.  Driving while impaired by marijuana or any drug is already illegal, but supporters of the THC blood limit say law enforcement needs an analogous standard to the blood-alcohol standard to keep stoned drivers off the road.  Spence, who voted last year with critics who said there needed to be more study of the driving-high problem, said she's now convinced that the time has come for a definitive standard to determine legal impairment.
BILL TO STUDY COSTS OF REGULATIONS PASSES STATE SENATE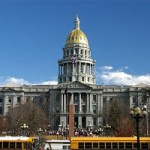 A bill requiring the state to study the costs to businesses of complying with regulations won approval in the Colorado Senate yesterday, despite some Democrats' arguments that benefits of regulations also should be studied.  Several Senate Democrats opposed the bill even though it was co-sponsored by Senate President Brandon Shaffer.  The bill would give lawmakers a "picture of the true costs" of businesses complying with state regulations.  Under Senate Bill 86, a nine-member task force would be created to study the costs of complying with state regulations. The members of the panel would come from academia, the private sector and non-profit research groups. One member would have to be a former state regulator.  The task force would have to give its study to the legislature by August of 2014.
U.S. SENATE PASSES VIOLENCE AGAINST WOMEN ACT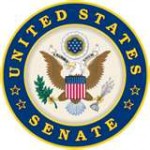 The U.S. Senate has passed the Violence Against Women Act.  The Act would provide essential resources to state and local law enforcement to investigate and prosecute crimes against women and to non-profit organizations that supply essential services for victims and survivors.  Lawmakers hope the Act will encourage more women to come forward and report cases of violence and sexual assault.  The Violence Against Women Act also includes a provision that is expected to increase safety on college campuses by improving reporting of incidents of such crimes.  The new standards include better identity protection and stiffer disciplinary measures.  The Act now moves on to the house.
COMPUTER WOES CAUSE PROBLEMS AT STATE DMV OFFICES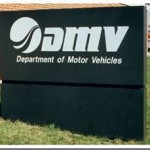 Computer maintenance issues held up license renewals and other related business at Colorado motor vehicle license offices yesterday after state computers shut down, but officials say the system is back up and running now.  The issues arose after weekend maintenance work on the Department of Revenue's main computer.  The problem shut down most services at license bureaus statewide. Department of Revenue spokesman Mark Couch says the system was fully operational again around 1:30 yesterday afternoon.
LAB ASSISTANT IS FIRED FOR MISTAKES IN DUI CASES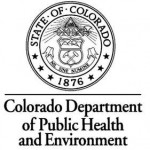 A Colorado toxicology lab technician fired for mistakes made on DUI blood samples is fighting to keep his job.  Mitchell Fox-Rivera is blaming a supervisor after he was accused of failing to follow standard procedures on 1,700 DUI blood samples in the lab, which resulted in incorrect readings. Attorneys are now challenging the test results in court.  Fox-Rivera says he is a recent college graduate and his work was supposed to be reviewed by a supervisor.  Health-department spokesman Mark Salley says the department cannot comment because it's a personnel matter.

In high school sports:
Yesterday:
In baseball:
Moffat County and Steamboat split their double header.
In girls soccer:
Steamboat fell to Battle Mountain.
Tomorrow:
In girls lacrosse:
Steamboat goes to Eagle Valley at 4.