WILDLIFE OFFICIALS SAY MEAT FROM EUTHANIZED BEAR CAN'T BE DONATED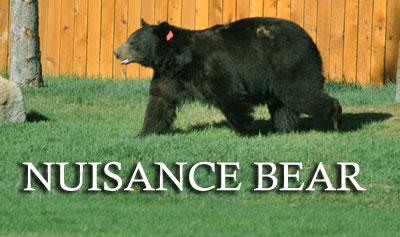 Wildlife Officials a powerful sense of smell may have brought a black bear into Craig city limits Sunday morning.  The bear was shot to death by officers after tranquilizer darts had no effect on the animal, which had previously been tagged as a nuisance bear.  Under Colorado's "two strikes" policy, nuisance tagged bears that show up in populated areas a second time are put down for safety reasons.  Wildlife Officer Mike Porras says unfortunately, because the bear was tranquilized twice, the meat is considered unfit for human consumption and cannot be donated.  Porras was unclear on when and where the bear had been a previous nuisance, however Craig Police say it's been a couple of years since a bear was sighted within city limits.  Porras says he's not sure what attracted the animal, but says bears have a very powerful sense of smell.  He says the bear may have been looking for food.  While there aren't many instances of bears in Craig, Porras says it's still a good idea to follow bear prevention methods, such as keeping tight lids on your trash cans, and storing pet food in locked containers.  There is a grass roots effort to get the bear mounted and returned to Craig for display.  You can see pictures of Sunday's incident in the gallery above.
YOUNG HUNTERS HAVE SUCCESS IN OUTREACH PROGRAM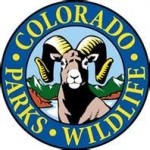 Three young hunters in Northwest Colorado, selected to participate in the Colorado Parks and Wildlife's 2012 Hunter Outreach Program's Youth Turkey Hunt, bagged their first birds last month.  The three learned valuable hunting strategies through the program and went on a private hunt with wildlife officers.  10-year old Henry Musser of Meeker, 13-year old Antoinette Dorris of Rangely, and 10-year old Tagerty Poole of Rifle were selected from a group of novice hunters that had recently completed their hunter education classes.  Local landowners were generous enough to provide access to their properties for the program, and further participated by donating their time to help make the hunts successful.  The young hunters were also taught how to dress their kill and properly store it.  Landowners interested in allowing their property to be used for future programs, and youth interested in participating in future hunts can contact the Parks and Wildlife Office in Meeker.
FRACKING DISCUSSION TO BE HELD IN STEAMBOAT NEXT WEEK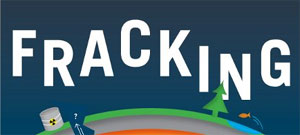 The Steamboat Institute will present a discussion on "fracking" next week.  Former Congressman Bob Beauprez and Steamboat Energy Consultants President John C. Lamb will lead the discussion.  They'll make a presentation, and then open the meeting up for a question and answer period.  "Fracking" is a method of extracting oil that includes injecting chemicals into the ground.  Although it has not happened yet, some people are concerned it can hurt ecosystems and contaminate ground water.  The Steamboat Institute's presentation will take place the evening of May 8th from 5:30 to 7:30 at The Ranch in Steamboat.  The cost is $10 and includes hors d'oeuvres.  Young professional or students under the age of 30 get in free.  RSVP by calling (970) 367-6084.
PARKS AND WILDLIFE TO DISCUSS PROPOSED IMPROVEMENTS TO LANDOWNER VOUCHER PROGRAM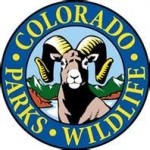 Colorado Parks and Wildlife will discuss improvements to their Landowner Voucher Program next week in Grand Junction, and they'd like to hear from as many landowners and sportsmen as possible.  The meeting will be a town hall style meeting, facilitated by a Parks and Wildlife Officer.  The voucher program offers hunting licenses to private landowners whose farms and ranches provide habitat for big game.  The program can mean big money for landowners, who often sell the transferable vouchers to other hunters.  The recommendations for improvement that have been discussed so far include changing the proportion of licenses set aside for landowners, and tightening up the eligibility rules to ensure that participating properties are used by big game animals.  They also call for closer enforcement of program rules, including eligibility requirements and bans on "brokering" of hunting licenses.  The meeting will be held at the Grand Junction Regional Office May 10th from 6:30 to 8:30 in the evening.
MOFFAT COUNTY HUMANE SOCIETY EXTENDS DEADLINE FOR CALENDAR CONTEST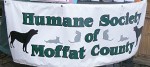 The Moffat County Humane Society is still accepting entries for their 2013 Petmates Calendar.  Residents are encouraged to take pictures of their pets, and send them to the Humane Society for consideration for next year's calendar.  The Humane Society typically picks finalists and then holds a contest during Grand Olde West Days that usually involves donating money to determine which pictures make the calendar.  The deadline for entering a photo has been extended to Saturday.  If you are interested in submitting a photo, you can call 824-7235 for more information.
TRANS FAT BAN IN SCHOOLS IS CLOSER TO APPROVAL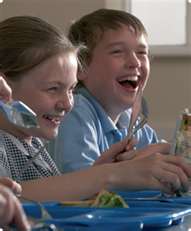 A proposal to ban trans fats in Colorado school cafeterias and vending machines is closer to enactment.  A House committee approved the trans fats ban yesterday on a vote of 8-5. The bill would ban artificial trans fats in most school food by 2013. Many schools have already moved away from artery-clogging trans fats, but the proposal before Colorado lawmakers would make it a state mandate.  Supporters of the bill say it's a way to combat childhood obesity and that federal school nutrition guidelines will ban trans fats anyway. The measure has already passed the Senate. Some critics have called Colorado's proposal unnecessary and an unfunded mandate.
HOUSE COMMITTEE APPROVES BILL TO BRING MOVIE FILMING TO COLORADO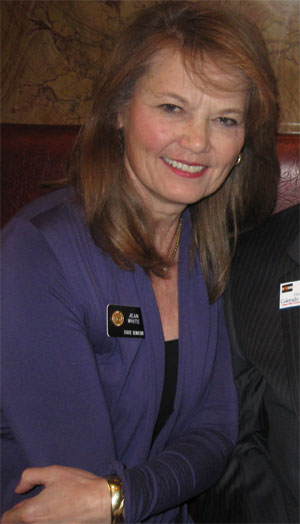 Yesterday the Senate Business Labor and Technology Committee passed House Bill 1286, sponsored by Senator Jean White of Hayden, which provides incentives to film production companies who make movies in Colorado.  The bill will place the Colorado Office of Film TV and Media (OFTM) under the Office of Economic Development and International Trade. The bill allows OFTM to enter into contracts with production companies and guarantee loans for production activities. It also increases the amount of film production incentives from 10 percent to 20 percent of the production's local expenditures. In order for a company to receive the incentive they must prove that Colorado residents make up 50 percent of their workforce.  HB 1286 now goes to the Finance Committee for consideration.
SENATORS WANT TO CLEAR OLD OUTDATED LAWS FROM BOOKS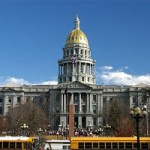 Senators gave initial approval to a measure asking Colorado voters to repeal an unconstitutional state law that barred municipalities from passing ordinances protecting gay people from discrimination.  The measure approved on a preliminary vote yesterday would also ask voters to repeal two campaign finance laws deemed unconstitutional.  The law regarding gay people was passed in 1992. It prompted calls for boycotts and Colorado was dubbed a hate state.  The U.S. Supreme Court ruled four years later that the law was unconstitutional.  Lawmakers say that law and the two campaign finance provisions are printed in the state's Constitution, but are unenforceable.  Senators also want voters to strike a state law that conflicts with a U.S. Supreme Court ruling saying that corporations and unions can directly contribute unlimited amounts of money on elections.

In high school sports:
Yesterday:
In boys lacrosse:
Steamboat defeated Golden.
Today:
In girls soccer:
Steamboat goes to Battle Mountain at 6.
Rangely heads to Roaring Fork at 5.
In girls golf:
Moffat County plays in Rifle at 9.