ROMNEY TALKS ABOUT PRESIDENT'S MOST IMPORTANT JOB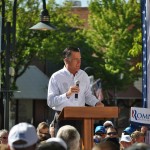 During Mitt Romney's appearance in Craig on Tuesday, the Republican Presidential Nominee spoke about plans to get Americans back to work.  While Romney says creating a friendly job market is an important task, he says the President's first priority is a much different job.  He says the president's most important job is defending the country's citizens and constitution.  Former Congressman Bob Beauprez is a Romney supporter.  He broke down the president's top priorities into three categories:  #1 – defending the country from attack from outside or within, #2 – defending the constitution from attack from outside or within, and #3 – ensuring or striving toward a thriving economy.   Beauprez went on to list numerous examples of how he believes President Obama has failed in all three categories.  The interview with Romney, and audio and pictures from Tuesday's rally, can be found by clicking the links above.
COLORADANS CAN FISH FOR FREE THIS WEEKEND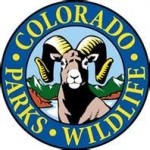 It's a free fishing weekend. Colorado Parks and Wildlife will waive all fishing license requirements in the state for the weekend.  The annual promotion takes place on the first full weekend in June every year.  Other regulations, such as bag limits and bait restrictions still apply.  You can check the 2012 Colorado Fishing brochure, which is available at all Parks and Wildlife Offices and online, for regulations and restrictions.  The free weekend applies to Saturday and Sunday.
HICKENLOOPER SAID TO OPPOSE INDIVIDUAL MANDATE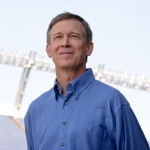 The State Republican party has issued a press release, saying that Governor John Hickenlooper is opposed to the individual mandate aspect of ObamaCare.  However, his staff is saying that's not true.  In a radio interview yesterday, Hickenlooper acknowledged that if health care is packaged correctly, an individual mandate is not needed.  When confronted about his statements, the governor's staff backtracked and said he wasn't speaking specifically of the individual mandate, but of other mandates included in the bill.  The Affordable Care Act is tied up in court, with the individual mandate at the heart of the proceedings.  Its constitutionality is being challenged.
MEDICARE REPS TO EXPLAIN BENEFITS TO NORTHWEST COLORADO RESIDENTS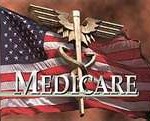 Medicare reps are holding a series of information meetings throughout Northwest Colorado to help people understand their benefits.  The reps understand some literature can be confusing, they want to make sure people are getting all of the benefits they are entitled to.  Meetings will be held in Craig, Steamboat, and Maybell over the next month and a half.  For more information, or to find out when and where the meeting in your area will take place you can call the local Medicare representative.  If you need more information call 819-6937.
RE-TREE STEAMBOAT IS JUNE 9TH ON COURTHOUSE LAWN

              The Yampa Valley Sustainability Council will hold their Re-tree Steamboat event next week.  The annual event will include planting several trees on Emerald and Sanctuary plots, a barbecue, and the Sustainability Expo.  The Expo features vendors, live music, and kids activities.  Those who volunteer to plant trees will get a free T-shirt, and a barbecue and beer ticket.  In the Wells Fargo Bank parking lot you'll find an Organic Drop-off point and cell phone recycling.  The Council is still looking for anyone who would like to foster the new trees throughout the summer.  Re-tree Steamboat is June 9th from 8 to 3 on the Routt County Courthouse Lawn.
REGISTRATION FOR SUMMER READING PROGRAM BEGINS MONDAY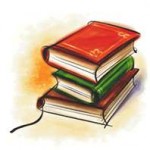 The Moffat County Library in Craig is getting ready for its Summer Reading Program.  The program is free and is for all ages.  There will be weekly activities and a weekly story time at the Library.  Story Times are at 11 every Thursday morning.  You can register for the program online, or at the Library.  Registration begins Monday.  If you want to know more, call 824-5116.