NUISANCE BEAR SHOT AND KILLED IN CRAIG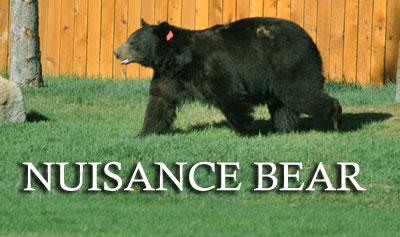 A rogue bear in Craig met with an unpopular, but necessary end yesterday morning.  Officers from the Craig Police Department, the Moffat County Sheriff's Office, the Colorado State Patrol, Craig Fire Rescue and the Division of Wildlife started dealing with the bear early yesterday morning, shooting it with a tranquilizer gun to get it out of a tree on Mack Lane.  The bear climbed down and ran off through Woodbury Park, past the Public Safety Center, and then up another tree at a nearby residence.  It was again shot with a tranquilizer, and again it climbed down and rand into a field.  The bear had a nuisance tag in its ear, meaning it had been dealt with before.  Under Colorado's "2 strikes" policy, the bear was shot and killed once officers had a clear shot.  You can see pictures of the incident in the gallery above.
EPA'S REGION 6 ADMINISTRATOR CALLED OUT FOR COMMENTS REGARDING ENFORCEMENT OF ENERGY REGULATIONS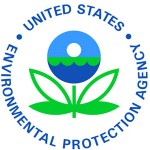 Representative Cory Gardner of Colorado is calling Doctor Al Armendariz, the EPA administrator from Region 6, to appear before the House Committee on Energy and Commerce to answer for comments he made that the agency's philosophy is to "crucify" oil and gas companies.  Gardner says Dr. Armendariz's remarks raise genuine concerns about whether his comments align with the EPA's overall enforcement philosophy and attitude towards our nation's energy producers.  He said such an extreme approach ignores the effect that regulations have on business and shows a fundamental disregard for the high-paying jobs that industry provides.  Armendariz was caught on tape at an EPA conference in Texas saying he relates his philosophy to how the Romans used to conquer villages in the Mediterranean.  He said -quote- "They'd go into a little Turkish town somewhere, they'd find the first five guys they saw and they would crucify them. And then you know that town was really easy to manage for the next few years."  The Energy and Commerce Committee will likely make a formal request for Armendariz's presence at a hearing "in the near future." In the meantime, they are asking for documents relating to the EPA's enforcement priorities, strategies and procedures for Region 6.
CLUB 20'S LEADERSHIP CONFERENCE TO BE HELD THIS WEEK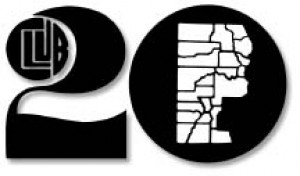 Club 20′s 2012 Leadership Conference is coming up this week.  The two-day conference is open to anyone.  It's geared towards Western Slope individuals who are seeking to further develop their leadership skills in the workplace and in their communities.  It will cover topics such as "How to Facilitate a Successful Meeting", "Collaborative Decision Making", and "Things to Know Before Going Into Elected Office".  The conference runs Thursday and Friday at the Marriott in Grand Junction.  It lasts all day, both days.  For more information and an online registration form, click here.
TIPTON INTRODUCES "ALL OF THE ABOVE" ENERGY PLAN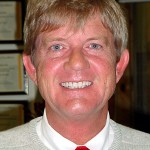 Congressman Scott Tipton has introduced legislation that would force President Obama to be true to his word, using an "All of the Above" approach to the country's energy woes.  House Resolution 43-81 would create an actual plan for an "All of the Above" strategy.  Tipton says the legislation would use information from the non-partisan Energy Information Administration to determine the energy needs of the U.S. for the next 30 years, and then require the Secretary of Agriculture and the Secretary of the Interior to base policy on that information.  The resolution requires wind, solar, hydropower, geothermal, oil, natural gas, coal, oil shale, and minerals to be included in those plans.  The plan has so far passed through the House Natural Resources Subcommittee on Energy and Mineral Resources.
FOREST BILL INTENDED TO URGE COMPANIES TO PRODUCE ENERGY THROUGH BIOMASS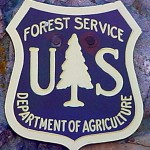 Senate Bill 180, introduced last week, is intended to create new jobs and promote Colorado's forest health by encouraging, and in some cases, incentivizing the timber industry to remove diseased wood and utilize economic development tools to promote the use of clean energy generated from biomass. Biomass is waste material from watersheds or forests that pose a risk to communities and can be converted into a renewable energy source.  The Act would require the State Forest Service to identify areas in most need of forest management services and look for funding sources. It would also develop renewable energy enterprise areas, which will be regions where tax credits and incentives would be provided to businesses converting woody biomass into an energy source. There are more than 4 million acres of dead trees in Colorado which can be utilized by the timber industry or as biomass for renewable energy projects.  The bill will now be heard in the Senate Agriculture, Natural Resources, and Energy committee.
SENATE INTRODUCES TWO MORE BILLS IN "JOBS PACKAGE"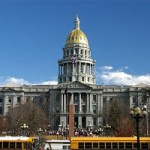 Last week the Senate introduced two new jobs bills intended to help reenergize the economy and get Coloradans back to work. The Forest Energy Jobs Act, sponsored by Senator Gail Schwartz aims to foster job growth in the renewable energy and timber industries. The Invest in Colorado Act is designed to attract new, innovative, and socially conscious companies to the state.  Both are part of the Senate Majority's "Colorado Works Jobs Package" which was introduced at the beginning of the 2012 session to create jobs and strengthen the economy. Although some of the job initiatives have died in the House, the majority of the bills are still advancing through the legislature, and several have made their way to the Governor's desk to become law.
"BLUNT AMENDMENT" DEFEATED BY SENATE MAJORITY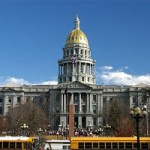 Friday, members of the Colorado Senate Majority defeated Senate Memorial 3, which would have asked Congress to enact the controversial "Blunt Amendment".  The Blunt amendment would allow employers, insurance companies or health care providers to deny coverage of any form of medical care, including birth control or mammograms, based on religious or "moral" objections.  Opponents say SM-3 would have put Colorado on record as allowing employers or insurers to put their religious or moral beliefs above those of patients.  They say passage of the bill could have prevented Coloradans from having access to certain aspects of medical care, including birth control, mammograms, vaccinations and substance abuse counseling.
COLORADANS DUE REIMBURSEMENT THROUGH AFFORDABLE CARE ACT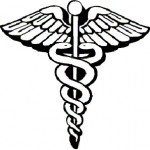 More than half a million Coloradans will receive a rebate from their insurance company because of the Affordable Care Act's Medical Loss Ratio (MLR) requirement.  The MLR measures the percent of premium dollars spent on delivering patient care versus the percent spent on administration, agent commissions, profit and other costs. The requirement is designed to help customers get more value for their premium dollar. Beginning in 2010, small group and individual plans were required to spend at least 80 percent of premium dollars on medical care and large group plans were required to spend at least 85 percent. In 2011, plans that did not meet those targets had to rebate excess amounts to their customers. Those rebates will be delivered either by check or a discount off of future premiums to customers by August.

In high school sports:
Over the weekend
In track:
At the Clint Wells Invitational the Moffat County girls took 9th, while the boys placed 4th.
Today:
In boys lacrosse:
Steamboat plays at Golden at 6.
In girls golf:
Moffat County hosts a tournament at 10.
Tomorrow:
In girls soccer:
Steamboat goes to Battle Mountain at 6.
Rangely heads to Roaring Fork at 5.
In girls golf:
Moffat County plays in Rifle at 9.