MOFFAT COUNTY SCHOOL BOARD CHOOSES INSURANCE PLAN DESPITE OBJECTIONS FROM TEACHERS AND STAFF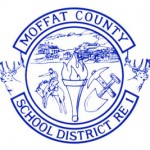 The Moffat County School Board directed staff yesterday to move forward with a new employee health insurance plan, despite objections from the Moffat County Education Association.  The District has been self insured for the last couple of years, and as a part of that structure, must perform annual reviews to make sure staff is getting the best available option when it comes to insurance.  This year's plan has changed in a way that will see increased premiums for teachers and administrators, with virtually no added expense to the district.  Teacher John Haddan spoke for the Association after a presentation of how the plan would work.  He says the Association was left out of the negotiations, and listed negotiations they have been involved with in the past to make his point.  He says the fact that the teachers and staff will be taking on the majority of the extra expense, they should have been involved in the negotiating process.  He was supported by about 75 teachers that showed up to yesterday's meeting.  The school board virtually dismissed Haddan, with board president Sandie Johns saying they can look into a policy change that requires MCEA involvement in future negotiations.  There was no action taken regarding the insurance plan, however staff was directed to resume their plans.
SOME FOREST ROADS STILL UNDER SEASONAL CLOSURES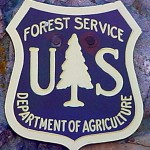 Although the winter was very mild this year, Forest Rangers remind residents that there are still roads in the Medicine Bow/Routt National Forest that are closed.  Many of the forests roads have been opened after a winter that saw a significant lack of snowfall.  However, there are still some roads that are closed, and visitors to the forest need to be aware of which ones they are before heading out for camping, hiking or other activities.  Foresters say you if you come across a road that is blocked, either from snowdrifts, large puddles, or downed trees, motorists should NOT drive off the road or trail to get around it.  The results could be damaging to wildlife.  If you find a road that has been washed out, or has a large amount of water running across it, you're encouraged to turn around and report it immediately to a Forest Service office.
HISTORY COLORADO CENTER FEATURES A DISPLAY ON STEAMBOAT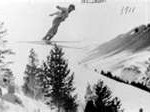 Steamboat is one of 9 communities being spotlighted in the History Colorado Center, starting this weekend.  The Center is the state's newest history museum.  Starting tomorrow, it will feature an exhibit about Steamboat.  Visitors will be able to learn about the history of skiing, and the Olympians that have come out of Steamboat.  The display will include a virtual model of the Howelson Ski Area, and the history of the mountain.  As part of the interactive experience, visitors will also be able to soar off a virtual ski jump, while learning the correct technique from one of Steamboat's most historical figures, Carl Howelson.  The History Colorado Center is located in Denver.
SUSPECTS IN WYOMING DRUG RING SENTENCED TO FEDERAL PRISON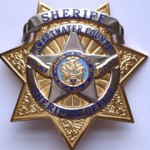 Four people have been sent to Federal Prison for their roles in a methamphetamine trafficking ring operating in Sweetwater County.  The sentences are the result of a massive investigation by law enforcement teams in Wyoming and Idaho, that pointed to manufacturers in Idaho bringing their product to Wyoming for distribution.  The investigation has been ongoing since 2010.  Steven Painovich of Eden was sentenced to 10 years.  Christopher Ayers, also of Eden, was sentenced to 12 years 7 months.  Sheila Russell of Burley Idaho got 14 years.  Felix Maldonado, also of Burley, was given 12 years 7 months.  Charges ranged from money laundering, to possession and distribution.  Other sentences are pending.
STATE SENATE PASSES BUDGET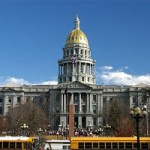 Having reconciled the differences between Senate and House amendments, the Senate yesterday passed a balanced, bipartisan budget . The process was led by the budget conference committee, which consists of the members of the state's Joint Budget Committee.  During the process, the Senate was able to preserve a version of an amendment to fund job creation and continue reenergizing the state's economy. Due to marked improvements in the state's economy, revenues are projected to be nearly $200 million higher than previously estimated. A majority of this funding will be allocated to restoring the senior property tax exemption and to fund public schools. The budget also improves funding for people with disabilities and provides money for affordable housing and the state's most vulnerable populations.  The budget now heads to the House for a final vote.
D.O.L. PULLS PROPOSED YOUTH FARMING RULE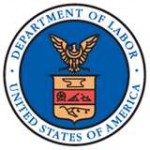 The Department of Labor has pulled a proposed rule that would have limited families' abilities to run their farms and ranches.  The rule would have placed restrictions on the training programs and education and employment opportunities for youth on farms, and would have limited access to safety training.  Congressman Scott Tipton, who also chairs the House Small Business Subcommittee on Agriculture, Energy and Trade, says the rule would have even had adverse affects on 4-H programs.  Representative Cory Gardner, also of Colorado, said the proposed revisions to the nation's child labor laws would have prohibited children on farms from participating in a variety of activities including operating a tractor, applying pesticides and working with livestock. Children would also have been prohibited from working on any farm that was not directly owned by their parents.
STATE SENATE PASSES ECONOMIC IMPROVEMENT BILL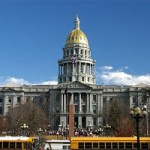 The State Senate has passed SB-101, the Local Economic Improvement Act.  The bipartisan legislation supports businesses in Local Improvement Districts by allowing districts to make decisions imperative to their growth and prosperity.  Local Improvement Districts are created by county governments to allow businesses in unincorporated areas to share the cost of necessary infrastructure like paved streets, sidewalks, and lighting. By combining resources, small business owners can afford the necessary foundation for successful business districts. Current law is unclear regarding certain activities such as using sales tax revenue to promote and market public events, including or excluding new properties, or adding noncontiguous properties. Backers say Senate Bill 101 will remove those barriers to growth and job creation.  There are currently 57 Local Improvement Districts in Colorado funded by property assessments or sales tax revenue.  The bill is now headed to the House of Representatives.
STATE SENATE PASSES ORGANIZED RETAIL CRIME BILL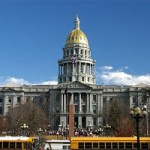 Yesterday, the Senate passed House Bill 1304, which is intended to protect Colorado businesses and consumers by combating organized retail crime. Organized retail crime is committed by criminals who move from store to store stealing either high dollar items or lower cost items like laundry detergent or baby formula, which they then resell. The National Retail Federation and the FBI recently conducted a study that determined that organized retail crime accounts for more than $500 million in stolen goods annually. This results in $15 million in lost sales tax revenue every year. House Bill 1304 works to deter these criminals by increasing penalties for the crime of disorderly conduct and criminalizing the possession of certain tools often used by thieves to avoid detection.  Disorderly conduct occurs when an individual knowingly makes an offensive display or unreasonable noise in a public place and disturbs the peace, fights in a public place, discharges a fire arm, or displays a deadly weapon. Often, thieves set off alarms, create distractions, or engage in other disorderly conduct to aide them in stealing.  The bill will now go back to the House of Representatives for consideration of Senate amendments.

In high school sports:
Today:
In track:
Moffat County hosts the Clint Wells Invitational at noon with Soroco, Steamboat, Meeker and Hayden attending.
Tomorrow:
In baseball:
Rangely hosts a double header with Paonia.  The first game starts at 11.
Moffat County hosts a double header with Steamboat.  The first game starts at 11.
In girls soccer:
Rangely is home against Colorado Mountain at noon.
Moffat County welcomes Glenwood at 10.
In track:
Soroco heads to West Grand at 9.
Rangely hosts a meet at 9.