BOMB THREAT CALLED IN TO DOLLAR TREE IN CRAIG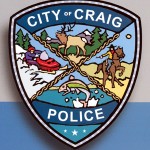 The Craig Police Department responded to a bomb threat at the Dollar Tree at the Centennial Mall in Craig this morning.  Police say the threat was phoned in at around 10:30 this morning.  Officers did a walk-through with store staff, and determined the threat to be a hoax.  Because the store does not have Caller ID, officers will have to go through phone records to find the culprit.  The east side of the mall was evacuated while the inspection took place, but has since been reopened.
REPUBLICAN KILL BILL TO GIVE DISCOUNTED TUITION TO ILLEGALS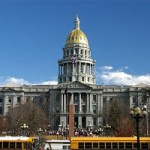 Colorado Republicans rejected a measure that would have allowed illegal immigrant students attend state colleges at discounted tuition rates.  Republicans on a GOP-controlled committee expressed concern that the students would have a hard time finding jobs because of their illegal status even if they got a college degree. The measure failed on a party-line vote yesterday.  The bill would let students who graduate from a Colorado high school could qualify for a tuition rate lower than the out-of-state price, but slightly higher than the resident rate. Students would need to have graduated from a state high school after three years of attendance.  Democrats said the students deserve a chance to continue their education at an affordable rate because the state has spent money educating them in the K-12 system.
SANDHILL CRANE HUNTING PLAN DRAWS OPPOSITION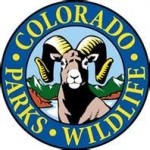 Opponents aren't happy about the Colorado Parks and Wildlife Commission's plan to allow a new limited autumn hunting season for sandhill cranes in Routt and Moffat counties.  Opponents have gathered hundreds of petition signatures, saying the birds are symbolic of Colorado's respect for wildlife as they gather for the second leg of their annual migration to New Mexico's Rio Grande Valley.  The program was discussed yesterday at a forum in Steamboat.  Parks and Wildlife officials say no more than 20 to 50 licenses with a limit of one bird per hunter would be granted to hunters in the two counties.
FUTURE OF NORTHWEST COLORADO WATER TO BE EXPLORED IN FORUM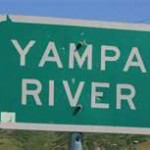 A discussion on the future of water in Northwest Colorado will take place next week in Steamboat.  The program is titled "2012 – Are We in Deep Water?".  Water experts and representatives from the Colorado Foundation for Water Education, and the Upper Yampa Conservancy District will be there to make presentations and answer question from the audience.  The water forum is one of two that will be held in Steamboat this year.  The second will be October 4th.  The forum will be held May 4th from 3 to 6 at the Bud Werner Memorial Library.  The cost is $15 per person.
POSTAL REFORM BILL PASSES THE U.S. SENATE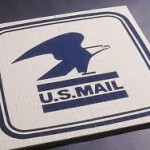 The Postal Reform Bill has passed the U.S. Senate.  The bill institutes a one year moratorium on all post office closings and consolidations, meaning rural post offices in Colorado would be safe for a year.  The bill requires the postal service to consider options such as offering a wider array of services.  It's been suggested rural post offices could handle the sales of hunting and fishing licenses, among other things.  The Service would also have to study the effects of any closure they are contemplating.  They'll have to study transportation challenges, age and demographic factors, and even internet access in the areas considered.  Employee pensions would also be cut.  The bill is now headed to the House.
DATE ANNOUNCED FOR THIS YEAR'S YES GOLF TOURNAMENT IN STEAMBOAT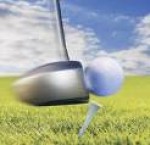 The Steamboat Chamber Ambassadors have announced the date for their 24th annual Youth Educational Scholarship, or YES, Golf Tournament.  In the 24 years the tournament has been in place, over $170,000 has been awarded to Routt County graduating seniors or returning recipients that are pursuing a business career.  The format will be a mixed scramble with 4-player teams.  Teams with at least one female are allowed to have five members.  The top 3 teams will receive awards, with other prizes to be handed out for various accomplishments.  There will be two Hole-In-One prizes up for grabs; the first is a new car from Steamboat Motors, and the second $25,000 in cash from Yampa Valley Bank.  The entry fee is $135.  The YES tournament will be June 6th at the Rollingstone Ranch Golf Club.  Click here for player forms and additional information.
FEDERAL AGENCIES TO DISCUSS WILDFIRE SEASON TODAY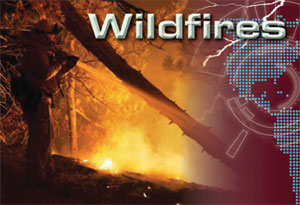 A couple of federal agencies will announce their plans for the upcoming wildfire season later today.  Agriculture Secretary Tom Vilsack and Interior Secretary Ken Salazar will join FEMA Administrator Craig Fugate, Forest Service Chief Tom Tidwell, and the National Interagency Fire Center's Ed Delgado to describe what this season's outlook is.  The announcement comes weeks after Colorado's wildfire season has begun.  There have been over a dozen small fires in Northwest Colorado, and several more blazes around the state, including the Lower North Fork Fire on the Front Range that killed 3 people.  The agencies will discuss their abilities to respond to wildfires.
STATE SENATE PASSES CIVIL UNIONS BILL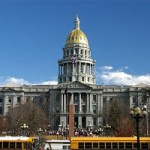 State senators advanced a civil unions bill yesterday that would give legal protection to homosexual couples.  Senate Bill 2 is very similar to the civil unions bill that died in the Republican-controlled House in 2011.  The author of the bill gave examples of same-sex couples he knows who have not been able to enjoy the freedoms that married couples do, specifically when it comes to health care.  Opponents worry civil unions will eventually lead to same-sex marriage in Colorado. In 2006, voters rejected a bill to legalize domestic partnerships.  The bill is expected to survive a third reading in the Senate today, and then head to a House committee.
XCEL ENERGY RATE HIKE DISPUTE REACHES SETTLEMENT
A settlement in a dispute over a rate hike will leave Xcel Energy customers in Colorado paying an additional $69 million.  Utility executives told the Colorado Public Utilities Commission on Tuesday that the settlement with state regulators, consumer advocates and businesses requires Xcel to delay its right to pass construction costs on to ratepayers for new gas-fired power plants.  The cost for the new plants will slowly begin to be added to energy bills in three years.

In high school sports:
Yesterday:
In baseball:
Rangely beat Meeker.
Today:
In girls soccer:
Moffat County hosts Eagle Valley at 4.
In girls golf:
Moffat County goes to Delta at 10.
Tomorrow:
In track:
Moffat County hosts the Clint Wells Invitational with Soroco, Meeker and Hayden attending.