VFW'S NEW LEADER WANTS TO RESUME PARK LEASE TALKS WITH CITY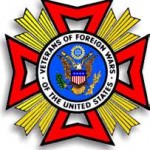 The VFW in Craig has new leadership, and new commander Guy Bradshaw would like to re-open the negotiations between his group and the City of Craig regarding the park next to the VFW Post.  The city council voted two weeks ago to end negotiations that would have them lease the park from the VFW.  Council members would not agree to the VFW's offer of $1000 per month.  The agreement would also have had the city keeping up maintenance of the park.  While Bradshaw told council members last night they don't have a new agreement drawn up yet, he would like to re-establish talks once he and his organization have come up with a new deal.  He did say the VFW is still interested in a lease no longer than 5 years, and is still interested in charging something over the cost of maintenance.  Council members were skeptic, but Mayor Terry Carwile says he would be open to entertaining a motion to reconsider their decision to end talks.  Bradshaw plans to call a meeting of VFW members soon to discuss the possibilities of a new deal.
WEEKEND BENEFITS ON TAP FOR NORTHWEST COLORADO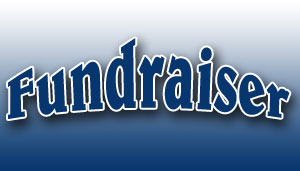 A number of benefit events are taking place this weekend in Northwest Colorado.  Friday night, there will be a benefit concert for Doug Zirkle.  Zirkle needs a kidney transplant.  The concert will be by Barry "The Bear" Ward, and award winning country music singer.  It will be held in the Hayden High School Auditorium at 7.  It's a free concert, but donations will be accepted at the door.
Saturday, a benefit dinner and auction will be held for Lester Welch of Craig, who is battling cancer.  The money raised will go toward Welch's treatment.  The event takes place at 4:30 at the Moffat County Fairgrounds Pavillion.  The cost is $15 for adults and $7 for children.
There will also be a fundraising dinner in Craig Saturday for Pete Madsen's family.  The dinner includes pulled pork and beef, salad, desert and drinks.  It will be held at the American Legion at 4, and tickets are $10 a person.
ROUTT COUNTY ROAD 42 CLOSED TODAY FOR CULVERT REPLACEMENT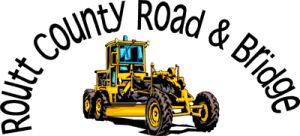 Routt County Road and Bridge will undertake a project today that will require a road closure.  Routt County Road 42 will be closed until 4 this afternoon, while crews replace a couple of culverts.  Traffic will not be carried through the area, so motorists needing access to the area will have to find an alternate route.  The closure will take place near the road's intersection with Routt County road 44.  If you have questions, you can call the Routt County Road and Bridge Department.
M.C.T.A. INVITES RESIDENTS TO TALK ABOUT RIVER TOURISM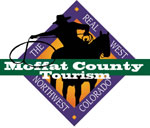 The Moffat County Tourism Association will host a meeting tonight to talk about the future of tourism on the county's rivers.  The discussion will focus on the challenges the county faces in using the Yampa and Green River corridors and the opportunities that could provide for the communities within the county.  Those that can't make the meeting can share their ideas with the Association by calling the MCTA office.  The meeting will be held at 5:30 today in the conference room of the Hampton Inn.
LAWMAKERS APPROVE STIFFER FINES FOR LEAVING THE SCENE OF AN ACCIDENT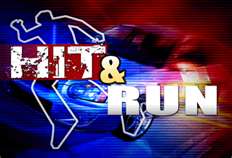 Colorado lawmakers have given approval to a measure to increase penalties for leaving the scene of an auto accident involving serious injuries.  The state House gave initial approval to the bill yesterday.  Lawmakers say drivers are encouraged by current law to leave accident scenes when they're drunk because if they do so, there's no way to prove they were driving under the influence at the time of a crash. Lawmakers argue that's one reason for stiffer penalties.  The bill would increase the penalty to a Class 4 felony.  It's currently a Class 5 felony, and drivers in such cases can also be charged with a traffic infraction.  The stricter penalty would increase fines and prison sentences.
C-DOT RECOGNIZES HIGHWAY WORKERS KILLED IN THE LINE OF DUTY
The Colorado Department of Transportation is recognizing this week as National Work Zone Awareness Week, a week for motorists to make themselves aware of highway work zones and the way they pass through them.  The national theme for the week is "Don't barrel through work zones.  Drive smart to stay alive."  Yesterday was the department's 8th Annual Remembrance Day ceremony, honoring the 58 statewide deaths of highway employees who have died on the line of duty since 1929.  The department has issued a list of rules motorists should abide by to keep themselves and highway workers safe.  They are simple common sense rules, like slowing down, not tailgating, and obeying the flaggers.  Most workzones will have reduced speed limits, and moving violation fines are doubled while driving through those zones.
POSTAL REFORM BILL MAKING ITS WAY THROUGH U.S. SENATE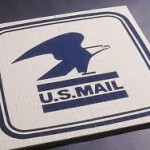 The U.S. Senate is working on the latest postal reform bill, and should be finished with it some time today.  An amendment was added yesterday that would attempt to keep rural offices open by streamlining and improving access to government services.  Under the bill, the Postal Service would study and develop a plan that would partner them with other agencies to assist with services.  That could include issuing social security cards and hunting and fishing licenses.  Other ideas would have rural postal service available inside other establishments, like grocery stores.  The U.S. Postal Service has already said they would put off any rural closures before the upcoming general election.  There are still post offices in Northwest Colorado that are being considered for closure.
STATE HOUSE PASSES STUDENT TAX HOLIDAY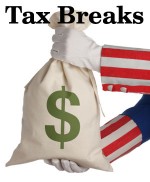 The Colorado House of Representatives passed a bill that would help students across the state save some money.  It's called the "Back to School Retail Sales Tax Holiday.  16 other states have a similar bill in place.  If passed, it would create a sales tax holiday just before school starts so parents and students can buy clothes, schools supplies and computers tax-free.  The bill has received bipartisan support.  If passed, it would cost the state $5 million a year and it would go into effect starting next August.
SENATE BILL WOULD REMOVE RESTRICTIONS ON LOCAL IMPROVEMENT DISTRICTS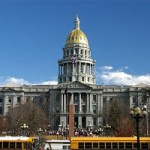 The Senate has given initial approval to SB-101, the Local Economic Improvement Act.  The bipartisan legislation is intended to support businesses in Local Improvement Districts by allowing districts make decisions imperative to their growth and prosperity.  Local Improvement Districts are created by county governments to allow businesses in unincorporated areas to share the cost of necessary infrastructure like paved streets, sidewalks, or lighting. Backers say by combining resources, small business owners can afford the necessary foundation for successful business districts. Current law is unclear about rules regarding certain activities such as using sales tax revenue to promote and market public events, including or excluding new properties, or adding noncontiguous properties. Senate Bill 101 will remove these barriers to economic growth and job creation.  There are currently 57 Local Improvement Districts in Colorado funded by property assessments or sales tax revenue.  The bill is now headed for a final vote on the Senate floor.
SENATE PASSES BUSINESS RETENTION AND EXPANSION ACT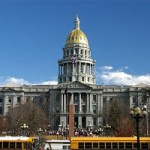 Yesterday, the Senate passed The Colorado Business Retention and Expansion Act, which establishes the Colorado Business Retention and Expansion Program in an effort to continue to support local businesses and the employment opportunities they provide. The Program will be established by the Governor's Office of Economic Development and International Trade, and will expand upon Governor John Hickenlooper's "Colorado Blueprint," a bottom-up approach to economic expansion.  The Office of Economic Development and International Trade will be responsible for engaging and supporting existing businesses in Colorado, gathering relevant information about their current needs and challenges, and facilitating the relationship between businesses and government resources.  This bill will now head to the House of Representatives.

In high school sports:
Yesterday:
In girls soccer:
Moffat County fell to Delta.
Today:
In baseball:
Rangely plays a double header at Meeker.  The first game starts at 4.
In girls golf:
Moffat County goes to Gunnison at 10.
Tomorrow:
In girls soccer:
Moffat County hosts Eagle Valley at 4.
In girls golf:
Moffat County goes to Delta at 10.