WARM WEATHER ALLOWS STAGECOACH TO OPEN BOAT RAMP EARLY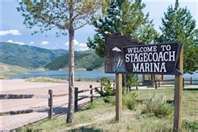 Unseasonably warm conditions are allowing Stagecoach State Park to open for boating early.  The marina boat ramp opens today, with the Morrison Cove boat ramp scheduled to open in Mid May.  Boaters are reminded to keep an eye out for floating debris and unmarked hazards, and notify Park staff when you find something.  Campgrounds and water facilities are still scheduled to open the first week of May.  All boats must also undergo an inspection for aquatic nuisance species, such as quagga and zebra mussels, before entering the water.  Because inspection stations won't be open until mid-May, boaters must obtain a pre-inspection from the park office between 8 and 4:30.  Citations will be issued to those found on the water without the pre-inspection.
MOFFAT COUNTY'S BAXTER TO RUN FOR DISTRICT 57 HOUSE SEAT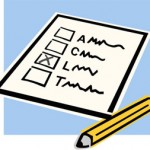 A Moffat County Democrat announced yesterday she plans to run for the House District 57 seat.  Jo Ann Baxter is a former Moffat County School Board President.  Baxter is the only democrat to announce for the House seat.  The announcement sets the stage for a November showdown between Baxter and Republican Bob Rankin from Garfield County.  Neither candidate has a primary election opponent.
C.E.C. TO SPONSOR CLEAN-UP OF HIGHWAY 318 SUNDAY

Sunday is Earth Day, and to mark the occasion the Colorado Environmental Coalition will clean up trash along Highway 318.  Volunteers are more than welcome.  Highway 318 runs from Maybell to the Utah border.  The group will meet at the rest stop on the south side of Irish Canyon, but those without transportation can catch a ride with a carpool from Craig.  Weather permitting, the clean-up crew will take an afternoon hike into the Vermillion Basin.  The roadside clean-up is scheduled for 10 to noon Sunday.  Organizers recommend you bring a sack lunch, work gloves, a hat, sunscreen, hiking boots, and plenty of water.  If you have questions, call 824-5241.
STEAMBOAT NEEDS VOLUNTEERS FOR DOG CLEAN-UP

The City of Steamboat is looking for volunteers to help clean its parks of dog feces.  Organizers of the 1-day event have declared April 28th as April Stools Day, and they're hoping dog lovers will stop by and help clear parks and trails of dog waste.  Those who would like to help out should bring gloves and a poop scooper to the Pet Kare Clinic on Anglers Drive at noon on the 28th.  Other volunteers are needed to pick up bags and drive them to designated dumpsters.  If you have questions, call 879-5273.
STATE SENATE PASSES BALANCED BUDGET BILL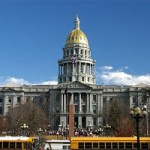 Yesterday, the Senate passed a bipartisan and balanced state budget that backers say protects schools, restores the senior property tax exemption, and provides for the state's most vulnerable populations. Colorado law requires that the budget be balanced every year. This year, the state's improving economy has resulted in state revenues projected to be nearly $200 million higher than previously estimated. A majority of that funding will be allocated to restoring the homestead tax exemption for seniors and to fund public schools.  The Senate was able to add an amendment to increase funding for the Office of Economic Development and International Trade and to support Small Business Development Centers across the state. Another Amendment will help provide mental health counseling, family health counseling, job training, employment, and housing for veterans.  The budget will now be heard in the House of Representatives for consideration of Senate amendments.
LAWMAKERS CONSIDERING ENDING STATE BACKGROUND CHECKS ON GUN PURCHASES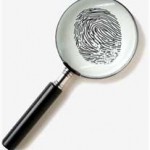 State criminal background checks would come to an end for gun buyers under a bill being considered by the state legislature.  Opponents say the background checks are needed to protect citizens.  However, the bills sponsors say the state checks are redundant and unnecessarily costly, as the F.B.I. does criminal background checks on all sales.  The bill passed in the house and is now headed to the senate, where it's expected by many to be defeated.
BILL AIMS TO KEEP RURAL POST OFFICES OPEN THROUGH ELECTION DAY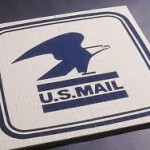 Legislation has been introduced to keep the U.S. Postal Service from closing any rural facilities until after Election Day.  Lawmakers say they need to make sure vote-by-mail ballots are not prevented from being submitted.  The measure would apply to any states that have elections that are conducted entirely by mail, which would include Colorado.  The legislation would also require the Postal Service to notify elections officials of closings and consolidations, and that the Service study the effect a closure would have on the community's ability to conduct an election.  The measure was introduced in the U.S. Senate.
TIPTON INTRODUCES BILL TO BRING COLORADO TV TO SOUTHWEST COLORADO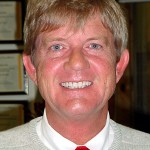 Yesterday, Representative Scott Tipton introduced legislation to bring Colorado television programming to the state's Four Corners region. Currently, many residents in Montezuma and La Plata counties do not have access to Colorado television broadcasts. The Four Corners Television Access Act of 2012 would bring Colorado programming to the region. Representatives Jared Polis and Mike Coffman are original co-sponsors.  The legislation enables cable operators to offer Colorado-based broadcast television stations to southwestern Colorado residents by allowing "retransmission of significantly viewed" content, as deemed by Nielsen Media Research statistics. The "significantly viewed" status refers to the demand by residents in the area for Colorado broadcasts, and permits broadcasters and entities to retransmit broadcast signals in the region. One-size-fits-all mandates by the Federal Communications Commission currently prohibit that.

In high school sports:
Yesterday:
In Baseball:
Moffat County lost to Rangely.
In girls soccer:
Moffat County topped Rifle.
Today:
In girls soccer:
Rangely hosts Basalt at 4.
In girls lacrosse:
Steamboat plays at Durango at 4.
In track:
Soroco runs in Grand Junction at 3.
Rangely and Moffat County go to Fruita Monument at 3:30.
Tomorrow:
In baseball:
Steamboat hosts a double header with Eagle Valley.  The first game starts at 11.
Meeker hosts a double header with Paonia.  The first game starts at 11.
Moffat County hosts a double header with Palisade.  The first game starts at 11.
In girls soccer:
Rangely hosts Grand Valley at 11.
Moffat County is on the road to play Palisade at 11.
In girls lacrosse:
Steamboat plays at Durango at 11.
In track:
Rangely, Meeker and Hayden go to Rifle for a meet at 9.