FORMER ROUTT COUNTY RESIDENT CHARGED WITH SEXUAL ASSAULT ON A CHILD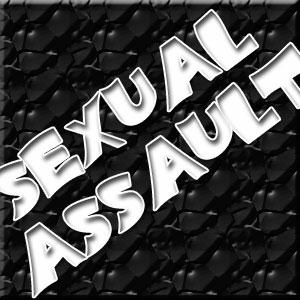 A former Routt County preacher and teacher has been arrested on multiple counts of sexual assault on a child.  43-year old John Brothers Junior was arrested in Louisiana Friday, where he has been living for the last few years.  Sheriff's deputies say Brothers lived in Routt County from 2005 to 2008, and during that time engaged in church activities, possibly serving as a youth minister, pastor, or teacher.  Reports say he worked at Yampa Baptist Church and Christian Heritage School.  The 14th Judicial District Attorney's Office has filed charges, including 8 counts of sexual assault on a child by a person in a position of trust, another 4 counts of sexual assault on a child, 7 counts of sexual assault in general, and 8 counts of burglary.  And deputies want to know what they may have missed.  They're asking anyone who may have had contact with Brothers to contact them with useful information.
TIPTON PUSHES RED TAPE ELIMINATION BILLS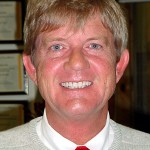 Congressman Scott Tipton is one of the lawmakers pushing measures to eliminate delays in domestic energy production.  The Natural Resources Committee unveiled a series of bills yesterday intended to expand onshore American energy production, lower gasoline prices, and create new jobs.  They are meant to appease President Obama's proclaimed "all of the above" approach, which critics say gives preference to renewable energy producers.  It's been noted that regulations put in place by the Obama Administration have made it too costly to produce fossil fuel energy, and lawmakers say these bills aim to remedy that.  If passed, the bills will eliminate federal red tape, that backers of the measures say will increase production and create new jobs.
DINOSAUR NATIONAL MONUMENT OFFERS FREE ADMISSION NEXT WEEK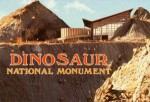 Dinosaur National Monument will waive all admission fees next week.  The move is a way to celebrate National Park Week, which runs from the 21st to the 29th of this month.  Monument officials are hoping the free admission will attract those who have never visited the park, along with repeat visitors.  The fee waiver applies to all national parks.  The Monument's superintendent Mary Risser says this is a good time to view wildflowers and wildlife on site.  She says you can also take advantage of smaller crowds in the newly refurbished Quarry Exhibit Hall, before peak viewing season hits this summer.  The monument is open daily from 9 to 5.
ELKHEAD TO OPEN BOAT RAMP MAY 5TH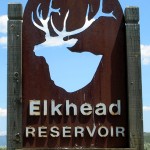 Elkhead Reservoir will open to boating the first weekend in May.  Those planning to hit the lake are reminded they will have to have their boats inspected before they can launch them. Elkhead State Park officials say they want to keep aquatic nuisance species out of the reservoir.  Inspection hours for the Reservoir's opening weekend are from 8 to 4.  Elkhead offers boating, camping, swimming, hiking, fishing and biking opportunities, and boasts a new campground this year.  If you'd like more information on the park, click here.
GAIL SEVERSON HONORED AS UNITED WAY VOLUNTEER OF THE YEAR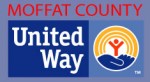 The Moffat County United Way has named their Volunteer of the Year.  Gail Severson was recognized at a banquet yesterday afternoon.  Speakers highlighted Severson's 40 years of volunteering, noting her work with the Craig Beautification Committee, Parks and Rec, Planning and Zoning Committees, the Craig Chamber, and the Memorial Hospital, among others.  Her latest volunteerism has her working in the Saint Michael's soup kitchen.  Severson was excited about receiving the award, and indicated it would not mean the end of her volunteer work in Moffat County.
CRAIG CHAMBER TO RELEASE MEMBER DIRECTORY

The Craig Chamber of Commerce will soon release their new member directory.  The directory will feature contact information for Chamber members, hard to find community members, answers to frequently asked questions, a recreation and activity guide, and more.  It's intended to be useful for business owners, residents and visitors alike.  The Chamber is calling it a complete guide to the area.  The directory will be included in information packets that are sent to those inquiring about the community from the outside.  Once the publications are finished, you'll be able to pick one up at the Craig Chamber.
MEEKER DRAMA CLUB TO PERFORM "HAIRSPRAY" THIS WEEKEND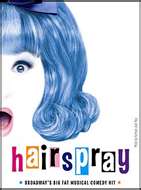 The Meeker High School Drama Club is performing at the school this weekend.  The club will present "Hairspray", a musical comedy about teen life in the 60′s.  Performances will be at 7 tomorrow and Saturday nights, and again at 2 Sunday afternoon.  It takes place in the Meeker High School Auditorium.  Tickets are $10 for adults and $5 for students, children and senior citizens.
SENATE APPROVES BALANCED STATE BUDGET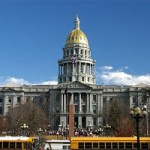 Yesterday, the Senate gave initial approval to a bipartisan and balanced state budget that backers say protects schools, restores the senior property tax exemption, and provides for the state's most vulnerable populations. Colorado law requires that the budget be balanced every year, and legislators must work together to meet this requirement. This year, the state's improving economy has resulted in state revenues projected to be nearly $200 million higher than previously estimated. A majority of this funding will be allocated to restoring the homestead tax exemption for seniors and to fund public schools.  The Senate was able to successfully amend the budget to fund job creation for Colorado communities, and continue reenergizing the state's economy. The amendment increases funding for the Office of Economic Development and International Trade and supports Small Business Development Centers across the state.  Another Amendment will secure funding for programs that provide mental health counseling, family health counseling, job training, employment, and housing for veterans.  The budget will be heard again in the Senate before being sent to the House of Representatives for consideration of Senate amendments.
BILL TO ALLOW MORE STATE FUNDING FOR TOURISM PROJECTS PASSES HOUSE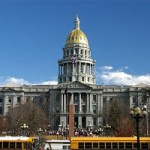 A bill to lift restrictions on how many tourism projects can receive state support passed the state house yesterday.  Current limits prevent the State Economic Development Commission's ability to support tourism projects.  They are only supporting 2 of this year's 6 proposed projects.  Lawmakers say that needlessly stifles economic growth, job creation and new tax revenue.  Senate Bill 124 would lift that cap and allow all projects to be considered, based on merit.  The bill now heads to the governor's desk to be signed into law.

In high school sports:
Today:
In Baseball:
Moffat County hosts Rangely at 4.
Meeker goes to Grand Valley for a double header.  The first game starts at 2:30.
In girls soccer:
Moffat County hosts Rifle at 4.
Tomorrow:
In girls soccer:
Rangely hosts Basalt at 4.
In girls lacrosse:
Steamboat plays at Durango at 4.
In track:
Soroco runs in Grand Junction at 3.
Rangely and Moffat County go to Fruita Monument at 3:30.