ROUTT COUNTY COMMISSIONERS ENACT FIRE BAN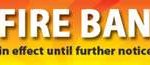 The Routt County Commissioners have enacted a fire ban on private and state lands within the county.  Warm weather and dry conditions have prompted the restrictions, along with a rash of small wildfires over the last few weeks.  Restrictions are imposed only after careful consideration, and the commissioners say they are needed to protect the property of others.  The ban does not apply to Federal lands, but burning on state or private land is prohibited.  If you have questions you can call the Routt County Sheriff's Office, or your local fire department.
CNCC WANTS TO HEAR FROM RESIDENTS DURING ACCREDITATION PROCESS

Colorado Northwestern Community College is going through an accreditation process, and would like community members to comment about the college.  Information regarding the review is available on the Higher Learning Commission's website.  The comments will be forwarded to accreditation evaluation team members so they can be included in their review of CNCC.  That review will take place at the college this fall.  There's no clear indication as to when the comments are due.
LAWMAKERS ASK FOR REVIEW OF BARK BEETLE EPIDEMIC
A couple of Colorado lawmakers are asking for a federal review of the bark beetle epidemic.  Scott Tipton and Mike Coffman have asked the House Natural Resources Committee hold a field hearing in Western Colorado, to examine the impacts of forest management issues.  That includes the mitigation of the bark beetle epidemic.  The two lawmakers say proper management of the forest is critical to western economies, a healthy environment, and affordable and reliable water and power supplies.  The would like to hear firsthand from residents and land managers in western Colorado how those management efforts are working, and what they can do to improve them.
CLUB 20'S LEADERSHIP CONFERENCE TO BE HELD IN MAY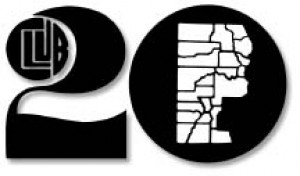 Club 20 will hold their annual Leadership Conference next month.  The group invites the public to show up and explore what it means to be a leader in today's ever-changing economic, social and technological world.  There are plenty of speakers scheduled for presentations and exercises.  The conference will be held May 3rd and 4th in Grand Junction.  You'll find links to the agenda and a registration form below.
CONGRESS PASSES SPORTSMEN'S HERITAGE ACT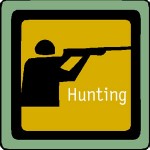 Congressman Scott Tipton is praising the bipartisan passing of the Sportsmen's Heritage Act.  The Act is intended to protect and enhance opportunities for recreational hunting, fishing, and shooting.  It also establishes a joint review process between the Executive Branch and Congress to responsibly consider challenges to public lands access that may arise from recreational use.  While some feel the move leaves too much power over access to public lands in the hands of the federal government, Tipton is confident the Act is a good way to achieve a balanced review process.  The Act was endorsed by the National Rifle Association, Safari Club International, the Congressional Sportsmen's Foundation, Ducks Unlimited, the U.S. Sportsmen's Alliance, and other outdoor organizations.
PROPOSALS WOULD CHANGE THE WAY WATER IS GOVERNED IN COLORADO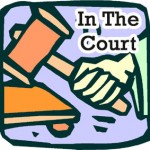 The Colorado Supreme Court has approved the titles for two proposals that critics say would change the way Colorado has handled water rights since 1876.  The court announced Monday that each proposal properly asks voters to consider only one issue.  Proponents want to amend the constitution to highlight a clause that spells out that unappropriated water in natural streams is public property.  A related proposal would spell out in the constitution that water rights can be constricted to prohibit uses that would harm the public's ownership in the water.  Proponents say the measure would prevent farmers from exercising water rights during droughts that would dry up rivers, and possibly prevent water being used for hydraulic fracturing.  The Colorado Water Congress, which includes water users and state agencies, challenged the measure.
LAWMAKERS MOVE TO PROTECT STRATEGIC PETROLEUM RESERVES FROM OBAMA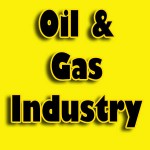 Yesterday, the Subcommittee on Energy and Power advanced legislation, which would link a drawdown of America's Strategic Petroleum Reserve (SPR) to increasing access to domestic land for oil production.  The Obama White House has been toying with the idea of tapping the SPR to control soaring gas prices.  Gardner called the move "politically expedient during a time when the President is trying to win favor with the American people."  In the event that the SPR is tapped,Gardner's bill would trigger the Secretaries of Energy, Agriculture, and the Interior to develop a plan to increase the percentage of federal lands leased for energy production by an amount equal to what is depleted from the nation's stockpile of oil. Currently, only three percent of federal land is leased for oil and gas production.  Since Obama took office, oil production on federal land has declined. The Bureau of Land Management has leased fewer onshore acres under the Obama Administration than any Administration going back to 1984.  During the 1970's Arab oil embargo, Congress created the 727 million barrel reserve intended for national security emergencies, dramatic supply shut downs, and natural disasters.
MARIJUANA TRAINING PROPOSAL TO BE CONSIDERED TODAY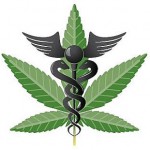 A marijuana proposal aimed at training people who work in medical marijuana businesses faces a test in Colorado's Republican House.  A House committee known for rejecting Democratic proposals plan to consider a "responsible medical marijuana vendor" designation.  The optional designation would allow pot shops to train employees in state marijuana regulation and how to spot fake marijuana cards. In exchange, the businesses could get a break if they run afoul of state regulations. A similar designation already exists for the alcohol industry.  The marijuana industry backed the measure. It passed the Senate last month.
LAWMAKERS SUPPORT A RESOLUTION TO ACKNOWLEDGE WAGE DISPARITIES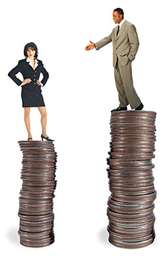 Yesterday, the Senate rallied behind a bipartisan resolution to designate April 17 as Equal Pay Day and acknowledged the problem of wage inequality. Senate Joint Resolution 35 recognizes that women and minorities continue to be paid less than their male and white counterparts for the same work, and encourages government agencies, labor organizations, nonprofits, and employers to take action.  In Colorado, although more than 200,000 households are headed by women, the U.S. Bureau of Labor Statistics found that working women earned only 79 percent of the earnings of working men. Disparities were even greater for minority women who were earning even less, and as women age, the pay gap continues to widen. It is estimated that over a lifetime, wage disparities are costing Colorado working women $429,000 in lost wages, impacting Social Security revenues and destabilizing families.

In high school sports:
Yesterday:
In girls lacrosse:
Steamboat fell to Grand Junction.
Tomorrow:
In Baseball:
Moffat County hosts Rangely at 4.
Meeker goes to Grand Valley for a double header.  The first game starts at 2:30.
In girls soccer:
Moffat County hosts Rifle at 4.