RANGELY TEEN ARRESTED IN ARMED ROBBERY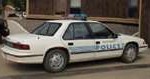 Police say a teenager is in trouble for armed robbery in Rangely.  Police received a 9-1-1 call from the Rangely Pharmacy a little before noon yesterday.  Clerks there said the young man brandished a gun and a knife during the robbery.  The suspect took items from the pharmacy, but a press release doesn't indicate whether any money was taken.  After gathering witness descriptions, police determined the identity of the robber and went to his home a few miles outside the city.  Following a brief foot pursuit, 19-year old Jeremy Gonzales was arrested and taken into custody.  Police say they found items taken from the pharmacy during Gonzales' arrest.  Rangely schools were on lockdown for a brief period, while police were searching for Gonzales.
NO KIDS ABOARD CRAIG SCHOOL BUS DURING ACCIDENT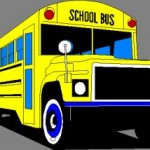 A school bus crash caused some damage at Craig Middle School yesterday morning.  There were no children on board, as the driver had just dropped her passengers off at the school.  However, the wreck damaged two buses, a fence, and parts of the school's baseball field.  The bus driver was not seriously hurt, but was taken to the hospital for observation.  It's not clear what caused the accident.  The driver was heading back to the bus garage when the crash happened.
STEAMBOAT INTRODUCES NEW TRAIL MAPPING SYSTEM

The City of Steamboat has come up with a new trail system map to help people find what they're looking for in town.  Those with smart phones, or phones with cameras built in, can point their phone at the QR code of any of their new way finding signs to see a map of Steamboat's trail network.  The system is up in time for the summer activity season, and will help hikers, bikers and others navigate their way through areas of town they want to visit.  Updates that provide information on summer trails at the Steamboat Ski Area will be added soon.  The idea behind the system is to show residents how close and accessible alternate routes through town are, and encourage them to walk or bike to their destinations.  You can view the maps online, by clicking here.
TEA PARTY RALLY TODAY ON MOFFAT COUNTY COURTHOUSE LAWN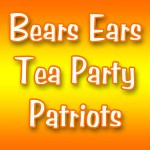 Today is Tax Day.  Tea Party organizations across the country will take advantage of the opportunity to bring awareness to their cause by holding Freedom Rallies.  The Bears Ears Tea Party Patriots is one of those.  Several guest speakers are expected at today's rally on the Moffat County Courthouse lawn. It starts at 5 and will include speeches by local, regional, and statewide representatives. If you need to know more, call 326-7580.
CNCC STUDENT RECEIVES TWO SCHOLARSHIPS

Colorado Northwestern Community College has handed out a couple of scholarships.  Audria Herrera was the recipient of both awards.  The first is the Albin Salton Nursing Scholarship.  The award is given annually to one nursing student who is enrolled in the CNCC nursing program, who has the dedication, desire, and ability to achieve a career in clinical nursing.  Herrera was also presented with the Brett Stearns Memorial Scholarship.  The press release announcing the awards did not specify how much Herrera will get to further her nursing education.
STATE PARKS REMINDS BOATERS OF SAFETY PRECAUTIONS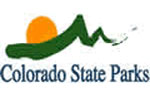 The weather is warming up, which means boating season is just around the corner.  Colorado State Parks reminds residents to keep it safe when on the water this year.  Remember to check all safety equipment before hitting the water, especially life jackets.  Last year 9 people drowned in Colorado boating accidents, and 5 weren't wearing life jackets.  Parks officers also remind residents that drinking and boating is against the law, and will be enforced vigorously.  There are several opportunities throughout the state for boaters to brush up on safety regulations.  For a list of those opportunities click here.
FOREST SERVICE CONSIDERING LIFTING CAVE CLOSURES
The U.S. Forest Service is considering lifting a two-year closure of caves and abandoned mines in Colorado and several other states after imposing it in an effort to halt a deadly fungal outbreak that affects bats.  The region includes Colorado, South Dakota, Wyoming, Kansas and Nebraska.  In 2010, the Forest Service closed most access to caves and abandoned mines in the region to prevent the spread of white-nose syndrome, which killed millions of bats in the East.  The ban was imposed out of concern that cavers might spread the disease.  Experts say they now know more about the disease and the closures may no longer be needed in some areas.
BILL TO CREATE A VETERANS' LOTTERY DIES IN COMMITTEE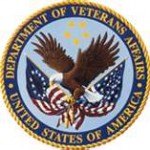 A bill that would have allowed voters to decide in November whether to create a lottery to help veterans died yesterday after an unexpected turn in a Senate committee.  Last week, after hours of testimony, the proposal passed the State, Veterans & Military Affairs Committee on a 3-2 vote and was sent to the Appropriations Committee. But sponsors wanted to send it to the Finance Committee instead so the measure was brought back up again today. One of the lawmakers that originally voted a very reluctant "yes," this time voted "no."  It was the deciding vote.  Some concerns have been expressed, including fears that if some lottery game proceeds are earmarked for veterans, the original recipients, including open space, parks, trails and schools, will have less money to spend.
SENATE PASSES BILL TO GIVE INCENTIVES TO BUSINESSES WHO BUY AMERICAN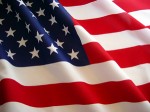 Yesterday, the Senate passed Senate Bill 4, the Buy American Act.  The bill provides an incentive to companies bidding on state contracts to purchase American-made goods. The Buy American Act creates a preference for companies that are able to certify that their materials, provisions, and supplies were manufactured in the United States. It is intended to promote American-made goods, create American Jobs, and stimulate Colorado industry. The manufacturing industry in Colorado currently employs 125,000 Coloradans.  Through the Buy American Act, the Colorado Department of Personnel and Administration is directed to develop rules for administering and verifying a contractor's preference eligibility.  The bill now heads to the House.

In high school sports:
Today:
In baseball:
Rangely goes to Grand Valley at 4.
In girls soccer:
Steamboat heads to Glenwood at 6.
In girls lacrosse:
Steamboat hosts Grand Junction at 4:30.