STORM CAUSES 93.7/102.3 KRAI TO GO OFF THE AIR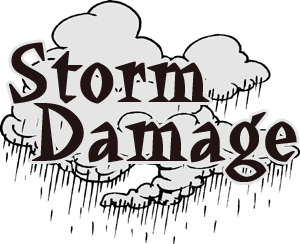 Yesterday's storm in Northwest Colorado caused some problems.  One of those issues is still lingering, as the weather took 93-7/102-3 KRAI off the air late last night.  The station is still off the air, but is expected to be back up later this afternoon.  Firefighters also responded to a grass fire just west of Finley Lane in Craig yesterday afternoon.  It's not clear if that blaze was related to yesterday's storms.
PARKS AND WILDLIFE TO DISCUSS SANDHILL CRANE HUNTING IN STEAMBOAT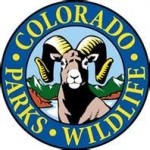 Colorado Parks and Wildlife is pondering a greater sandhill crane hunting season in Colorado, and will hold a meeting in Northwest Colorado next week to discuss it.  The idea was first submitted by waterfowl hunters in the Yampa Valley, and a proposal was drawn up that lists details on how the bird will be managed.  Wildlife officials also say local landowners have been frustrated with the sandhill crane over loss of wheat crops.  If the proposal is approved, Moffat and Routt County hunters would be allowed to harvest a portion of the quota established annually by the U.S. Fish and Wildlife Service.  The meeting to discuss the proposal will be held April 25th at 7 in the Colorado Parks and Wildlife Service Center in Steamboat.
BLM SAYS NEW MANAGEMENT PLAN WILL ALLOW FOR MORE DRILLING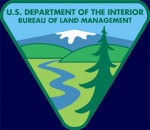 The Bureau of Land Management has released an update on a bureau-wide initiative that is said to help the agency better plan for land use across the country.  Although the proof has not been evident in Northwest Colorado, the agency says they're looking for ways to open more public lands up to energy development.  BLM director Bob Abbey says the Landscape Approach for Managing the Public Lands will allow them to do that on smaller areas of land.  Abbey says the approach will help them respond to an increasing demand for the use of public lands for recreation and energy development.  However, a press release specifically mentions the Central Basin and Range.  The Range does not reach into Colorado, where the focus of the Interior Department seems to be quite the opposite.  The Department has been looking into how they can minimize human activity in areas that don't qualify for Wilderness designation, yet have been deemed Wilderness Study Areas, and have the same restrictions as Wilderness.
TEA PARTY RALLY SCHEDULED IN CRAIG TOMORROW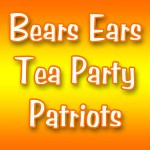 Tomorrow is Tax Day.  The typical deadline date for filing personal income tax returns is April 15th.  However this year the 15th fell on a Sunday and today is Emancipation day in Washington.  That pushes the deadline back to tomorrow.  Tea Party organizations across the country will take advantage of the opportunity to bring awareness to their cause by holding Freedom Rallies.  That will be the case in Craig, as the Bears Ears Tea Party Patriots will have several guest speakers at a rally tomorrow on the Moffat County Courthouse lawn.   It starts at 5 and will include speeches by local, regional, and statewide representatives.  If you need to know more, call 326-7580.
9 HEALTH FAIR TO BE HELD IN CRAIG SATURDAY

The 9 Health Fair will be in Craig Saturday.  The Health Fair is mainly designed for senior citizens, and provides tests and screenings.  Early blood draws will be done Thursday from 7 to 11 at Sunset Meadows 2.  There are costs associated with some of the screenings.  The 9 Health Fair is from 8 to 1 Saturday at The Memorial Hospital at Craig.  If you have questions, call The Memorial Hospital at Craig.
STATE CONVENTIONS HELD OVER THE WEEKEND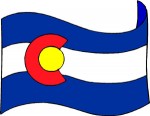 Both major political parties held their Colorado state conventions Saturday.  Despite the fact that Sen. Rick Santorum bowed out of the race, Republicans in Colorado aren't fully united behind Romney.  Supporters of Ron Paul seized the opportunity to try to pick up delegates in Colorado, which are awarded after the caucuses through a convention process.  Paul won some of Colorado's 33 delegates already. The final twelve were up for grabs at the Saturday convention.  Nationally, Romney is more than halfway to having the 1,144 delegates he needs to win the nomination and Paul is far behind.  Meantime, Colorado Democrats also held their state convention Saturday in Pueblo.  Democrats are focused on re-energizing their base, but can also focus on targeting independent voters since they don't have to worry about who they'll nominate.  Both parties view Colorado as critical to winning the White House in 2012.
HOUSE LAWMAKERS DEMAND SENATORS PASS A BUDGET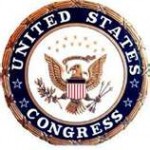 The U.S. House is demanding the Senate quit stalling and pass a budget.  House members, both republican and democrat have submitted several budget proposals in the hopes of saving certain federally funded programs, such as Medicare.  However, the proposals never make it through the Senate, which hasn't passed a budget for several years.  A budget is required from Congress every year.  President Obama has put forth a couple of his own budgets, but those have been shut down by both the House and the Senate without a single vote cast in favor of those proposals.  It seems no lawmaker is in favor of the president's plan to establish a board to make medical decisions on a senior patient's behalf, and none are willing to cut $575 billion from the program.  House members say they're latest proposal keeps Medicare sustainable for the future, curbs out-of-control spending by Congress, replaces the failed Obamacare law with alternative solutions, and eliminates the aforementioned decision making board.
STATE PROGRAM TO ASSIST SENIORS WITH MEDICARE QUESTIONS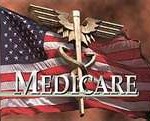 The State Health Insurance Assistance Program will set up shop in Craig tomorrow to talk with seniors about Medicare.  A representative from the group will be on hand to answer questions about service, benefits, and any other topics that come up.  They'll answer questions specific to the individual, and questions about general topics.  The consultation is free and open to any resident receiving Medicare services, or who will be receiving them soon.  It will be held in the Bell Tower Building of Colorado Northwestern Community College in Craig from 10 to 4 tomorrow.

In high school sports:
Over the weekend:
In baseball:
Moffat County lost both games of a double header with Delta.
Steamboat won both games of a double header with Paonia.
Rangely won both games of a double header with Meeker.
In girls soccer:
Steamboat lost to Palisade Friday and beat Delta Saturday.
In girls lacrosse:
Steamboat fell to Battle Mountain Friday and Fruita Monument Saturday.
In boys lacrosse:
Steamboat topped Valor Christian.
In girls tennis:
Steamboat lost to RalstonValley.
Today:
In baseball:
Rangely hosts a double header with Meeker.  The first game starts at 11.
In girls soccer:
Moffat County is on the road to Glenwood at 6.
In girls golf:
Moffat County plays at Grand Valley at 9.
Tomorrow:
In baseball:
Rangely goes to Grand Valley at 4.
In girls soccer:
Steamboat heads to Glenwood at 6.
In girls lacrosse:
Steamboat hosts Grand Junction at 4:30.