SUSPECT IN CUSTODY AFTER MEEKER BANK ROBBERY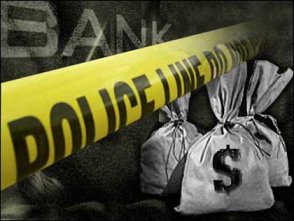 A man has been arrested in Meeker for robbing Mountain Valley Bank.  Rio Blanco County Sheriff's deputies say the bank was robbed at around 9 this morning, by a man in his 20′s, dressed in cowboy style clothes.  A reverse 9-1-1 was issued, and a citizen called police after spotting the suspect behind the Rustic Lodge.  The Meeker Police Department, the Rio Blanco County Sheriff's Office, and the Colorado State Patrol all showed up and the man was placed into custody without incident.  It's not clear if the man was armed, and he has not yet been identified by law enforcement.  He is in custody at the Rio Blanco County Jail on robbery charges.
ROUTT COUNTY COMMISSIONERS TO CONSIDER FIRE RESTRICTIONS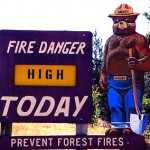 The Routt County Commissioners will consider next week, whether or not to impose fire restrictions in the county.  In the meantime, they're asking that all agricultural burning in the county stop immediately.  There have been over a dozen wildfires in Northwest Colorado over the last few weeks, most of which were started by a private burn that got out of control.  In light of that, the Routt County Commissioners say they will consider the restrictions Tuesday at their regular board meeting.  Typically restrictions are held off until deep into the summer, but a lack of moisture over the winter and spring months may have made it necessary to impose the restrictions early.  The public is invited to the meeting.  The restrictions will be considered at 3 Tuesday afternoon in the Commissioners Meeting Room of the downtown Courthouse.
CRAIG GROUP COLLECTING BOOKS FOR SUMMER READING PROGRAM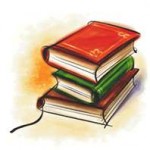 The group "Friends of Moffat County Education" is collecting books for their summer reading program.  At the end of every school year, the group sends a number of books home with students, to encourage them to keep up on their reading during the summer vacation.  They would like to be able to send 10 books home with every child this summer, but they need the public's help to make that happen.  Their goal is to collect a total of 13,000 books, and they've only collected a little over half that so far.  If you have a gently used book you can donate, members of the group will be standing at the intersection of Victory Way and Finley Lane in Craig tomorrow from 11 to 7, collecting your donations.  If you're not able to make your donation within those hours, there are boxes set up at Walmart and K-Mart where you can drop books off.  You can also make monetary donations at tomorrow's drop-off.  The group says $1 will buy 2 books.
MOFFAT COUNTY BOOSTER CLUB MEETS FOR FIRST TIME TONIGHT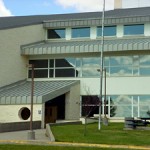 The Moffat County Booster Club will hold their first meeting tonight.  The group was formed by a group of citizens concerned about budget cuts within the school district.  Some of those cuts threaten the ability of certain extracurricular or athletic groups to travel to competitions.  Tonight's meeting will be focused on coming up with ideas on fundraising and other ways to help raise money.  There will be forms for funding requests, along with new membership forms.  Tonight's meeting is open to the public.  It will be held at 6:30 in the Moffat County High School Auditorium.
STEAMBOAT OFFERS TEENS SUMMER JOBS THROUGH COMMUNITY YOUTH CORPS

The City of Steamboat is once again offering summer job opportunities for teens in their Community Youth Corps.  The program is run through the city's Parks and Rec Department.  Youth will be working on Community Improvement Projects, giving them an opportunity to learn about life in the workforce.  Applications are being taken for the program.  They can be found on the city's website, and must be returned by April 19th.  Applicants must be 14 to 16 years old.  For a link to the application, click here.
HOST FAMILIES SOUGHT FOR STUDENT EXCHANGE PROGRAM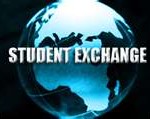 International Experience USA is once again looking for host families for their student exchange program.  The group needs host families for teens between the ages of 15 and 18.  They bill it as a way to learn about other countries through the eyes of someone who actually lives there.  Students can spend a semester or an entire school year in the home.  The students must meet strict guidelines and complete multiple screenings in their home countries before being allowed to travel to the U.S.  During their stay, they are covered by their own health insurance, and have their own spending money.  A host families responsibilities are providing a bed, family meals, and an introduction to American culture.  If you're interested in becoming a host family, call 888-266-2921.
HOUSE PASSES STATE BUDGET, URGES SENATE TO PASS IT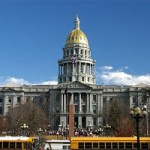 The Colorado House gave initial approval to a $19 billion state budget yesterday after a nearly seven-hour debate.  Republicans say the budget stands up for seniors and students, along with providing plans for the state's future, and urge Democratic colleagues to support it, saying it "reflects compromises on both sides."  The budget features $7.5 billion in spending from the state's general fund – the largest single pot of money in the budget and the one over which lawmakers have the most discretion.  Because of a more optimistic state-revenue forecast issued in March, lawmakers were able to fund a $98.5 million property-tax break for seniors that had been the largest single point of contention over the budget. It also allowed lawmakers to keep per-pupil spending levels for K-12 students at current-year levels and to keep higher-education funding close to the current level.
SENATE PASSES HIRE COLORADO ACT, SENDS BILL TO HOUSE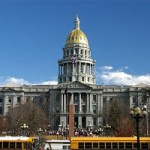 Yesterday, the Senate passed Senate Bill 1, the HIRE Colorado Act. The HIRE (Helping Individuals Realize Employment) Colorado Act is designed to create jobs for Coloradans by giving a preference to companies seeking state contracts when those companies agree to employ 90 percent Colorado workers for the job, certify that they are providing those workers with quality benefits, and offer access to a federally qualified apprenticeship training program. The legislation is expected to aid Coloradans in not just finding employment, but employment with adequate medical and retirement benefits and the opportunity to advance.  The HIRE Colorado Act will direct state agencies that award contracts exceeding $1 million to give up to a five percent preference to a company that bids on a the contract based on a specific set of criteria. In the case of a service contract a three percent preference is available for a contractor that certifies that at least 90 percent of their employees are Colorado residents. Contractors can receive an additional two percent preference if they certify that they are offering employees health care and retirement benefits.  The bill is now headed to the House of Representatives.
PROPOSAL WOULD CREATE NEW LOTTERY GAME TO BENEFIT VETERANS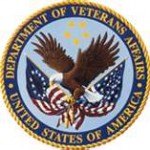 An effort to help raise money for veterans through the Colorado Lottery survived its first hurdle yesterday.   A Senate committee approved a proposal to let voters decide on the issue in November.  But the measure faces a tough road, requiring two-thirds, rather than a simple majority, of support from lawmakers in the Senate and the House.  Elected officials, school advocates, conservation officials and even veterans argued against the measure during the committee hearing. They said it would decrease lottery proceeds that now go toward open space, recreation centers, trails and school construction.  The resolution passed the State, Veterans & Military Affairs Committee on a 3-2 vote that crossed party lines.
COLORADO JOINS LAWSUIT AGAINST E-BOOK PUBLISHERS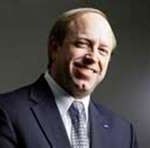 Colorado Attorney General John Suthers says Colorado is joining a multistate lawsuit against electronic book publishers.  The U.S. government said yesterday it has filed an antitrust lawsuit against Apple Inc. and book publishers, saying the publishers conspired with Apple to raise retail electronic-book prices to limit competition.  The lawsuit was filed by attorneys general from 15 states in Puerto Rico. It seeks an injunction to reduce anticompetitive conduct and damages for customers who paid artificially inflated prices.  Suthers spokesman Mike Saccone says if the lawsuit is successful, the state will try to get a list of customers to see who gets restitution.

In high school sports:
Today:
In baseball:
Moffat County plays at Rangely at 3.
In boys lacrosse:
Steamboat is home against Aspen at 4.
Tomorrow:
In baseball:
Rangely is home against Union at 3:30.
In girls soccer:
Steamboat goes to Palisade at 6:30.
Moffat County is on the road to Eagle Valley at 4.
Rangely hosts Roaring Fork at 4.
In girls lacrosse:
Steamboat hosts Battle Mountain at 11:30.
In track:
Moffat County, Rangely, Meeker, and Soroco go to Coal Ridge at 1.