CRAIG CITY COUNCIL ENDS PARK NEGOTIATIONS WITH THE V.F.W.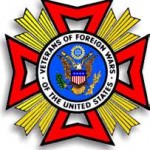 The Craig City Council has decided to end negotiations with the V.F.W. on leasing the land south of Craig City Pool.  The V.F.W. owns the land and was trying to come up with a lease agreement the city would be interested in, but Mayor Terry Carwile says the two sides just couldn't come to agreement.  The V.F.W. already has plans for military displays on the land, and Carwile says if the city walks away from the land, they'll take their carvings and playground equipment with them.  In fact, the playground equipment may have already found a new home in the Breeze Street Park, which the city recently bought from the Moffat County School District.  Carwile says the city wanted a lease longer than the five years the V.F.W. was offering.  He also said they felt that with improvements and maintenance costs already being doled out, the $1,000 per month asking price was too much.  Carwile says with the addition of the upcoming displays, and the relocation of events like Whittle the Wood, the focus of that portion of the park is making a switch from recreational to memorial.
RED FLAG WARNING ISSUED FOR NORTHWEST COLORADO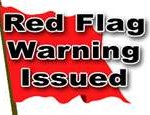 The National Weather Service has issued a Red Flag Warning for most of Northwest Colorado and Eastern Utah for today.  A Red Flag Warning means conditions are ripe for wildfires.  High winds, warm temperatures, and low humidity will combine today to make wildfires a higher threat than normal.  The warning also means private and controlled burns are NOT recommended.  The 320 acre Too Long Fire north of Craig was likely started from a controlled burn.  It has since been contained, without injuries or damage to structures.
STATE TROOPERS RESPOND TO TWO CRASHES ON HIGHWAY 40 THIS WEEK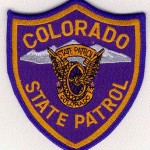 State Troopers responded to a head-on crash on Highway 40 yesterday morning.  State Patrol reps say it appears 60-year old Mark Holder of Denver fell asleep at the wheel, crossing over the center line and hitting a pick up truck.  Holder was taken to Yampa Valley Medical Center with serious injuries.  The accident happened west of Milner, around a mile away from the site of another accident the day before.  Troopers say that crash was also the result of the driver falling asleep.  Both drivers were cited for careless driving, and there were no other serious injuries.
ROUTT COUNTY ROAD AND BRIDGE ANNOUNCES SEASONAL ROAD CLOSURES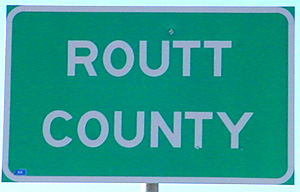 The Routt County Road and Bridge Department has made a couple of seasonal road closures.  Routt County Road 80, also known as California Park Road, is closed from the gate at the south Forest Service boundary to the gate at the north boundary.  The three mile stretch of Routt County Road 80A from Routt County Road 80 to Routt County Road 74 is also closed.  Only emergency vehicles are allowed on those roads for the time being.  The Road and Bridge Department says the roads will be closed no longer than 90 days.
ADVOCATES HOSTS SEXUAL ASSAULT PRESENTATION TONIGHT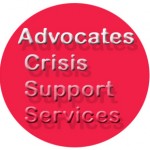 Advocates Crisis Support Services will host a presentation tonight at Moffat County High School.  April is Sexual Assault Awareness Month.  Advocates will host a sexual assault awareness presentation tonight with two guest speakers, both of which are survivors.  Tonight's presentation is free and open to the public, however due to the nature of the event, it's advised to leave small children at home.  It starts at 6:30 in the Moffat County High School Auditorium.
NORTHWEST COLORADO BULL SALE TO BE HELD IN HAYDEN SATURDAY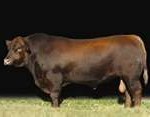 The 10th Annual North Western Colorado Bull Sale will take place in Hayden this weekend.  The sale is billed as a great opportunity for local cattle producers to buy and sell top quality bulls and heifers.  There are benefits to buying cattle locally, including the fact that all cattle at the sale are acclimated to the topography and climate of the area.  The sale also has a high quality reputation and the prices are competitive with other sales.  The Community Agriculture Alliance, The Routt County CattleWomen, and C-S-U Routt County Extension are putting on the auction, with will be held at the Routt County Fairgrounds in Hayden.  Animals will be ready for viewing at 9 Saturday morning, with lunch at 11 and the sale starting at 1.  For more information call 879-4370.
FULLER CENTER PROJECT DIRECTOR LOOKING FOR HELP THIS WEEKEND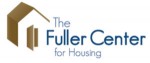 The Moffat County Fuller Center for Housing has another couple of work days scheduled for their project on Yampa Avenue in Craig.  Project Director Neil Folks Stopped by the Moffat County Commissioners Meeting yesterday to update the commissioners on the deconstruction project.  Folks said he could use a lot more help at the site, which is located at 731Yampa.  He says the work is coming along slowly but surely.  Folks says he would like to see a bunch of volunteers show up this weekend with hammers and pry bars to help finish removal of the main floor and nails from all the timber than can be reclaimed.  Lunch and drinks, gloves, hard hats, and safety goggles will be provided, and Folks says you should not wear open toed shoes or shorts.  The work days will take place from 9 to 6 Saturday and Sunday.  If you need to know more, you can call Folks at 326-8726.
SENATE APPROVES H.I.R.E. COLORADO ACT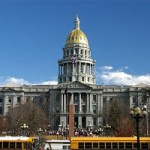 Yesterday, the Senate gave initial approval to Senate Bill 1, the HIRE Colorado Act. The HIRE (Helping Individuals Realize Employment) Colorado Act is designed to create jobs for Coloradans by giving a preference to companies seeking state contracts when those companies agree to employ 90 percent Colorado workers for the job, certify that they are providing those workers with quality benefits, and offer access to a federally qualified apprenticeship training program. The legislation is intended to aid Coloradans in not just finding employment, but employment with adequate medical and retirement benefits and the opportunity to advance.  Currently 26 states offer some sort of preference process for state contracts.  The proposal will now be scheduled for a third and final reading in the Senate.

In high school sports:
Yesterday:
In girls soccer:
Moffat County fell to Palisade.
Today:
In girls golf:
Moffat County plays at the Montrose Invite at 9.
Tomorrow:
In baseball:
Moffat County plays at Rangely at 3.
In boys lacrosse:
Steamboat is home against Aspen at 4.