TOO LONG FIRE CONTAINED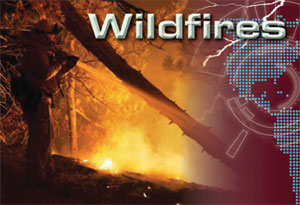 The Too Long Fire near the Wyoming/Colorado Border has been contained.  The Northwest Colorado Fire Management Unit says the blaze burned up 319 acres before containment was reached.  The fire was at the base ofLongMountain, about 30 miles northeast of Craig.  There were no structures threatened, and no injuries reported.  Moffat County Sheriff Tim Jantz said yesterday, he believes the fire was the result of a private burn that got out of control.  He says his office is investigating.
THREE WESTERN SLOPE RESIDENTS HAVE CONTRACTED HANTAVIRUS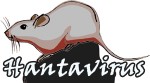 Three people in Colorado have tested positive for Hantavirus this year, and state officials are warning about the dangers of rodents passing the disease to humans.  The latest human case reportedly occurred late last month when a Delta County man was bitten by a rodent and hospitalized.  State veterinarian Elisabeth Lawaczeck says the virus can also be passed to humans by inhaling rodent feces.  She says rodent droppings should be wetted down and wiped up and not vacuumed or swept.  Hantavirus is a respiratory disease. It's rare but the mortality rate is high. Nationwide, 36 percent of people who contract hantavirus die from it.
WYOMING SHERIFF WARNS MOTORISTS ABOUT "WORKING DOGS"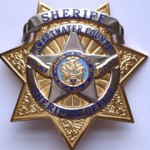 Law Enforcement Officials are asking motorists to be careful when driving by livestock and working animals.  Sweetwater County Sheriff Rich Haskell issued the advisory yesterday, saying that "a little watchfulness goes a long way toward avoiding crashes.  Haskell also addressed concerns sheep ranchers have about their working dogs.  He says large dogs found a long way away from business or residential areas may not necessarily be abandoned.  He says they are often dogs working a sheep ranch, and bringing them into the sheriff's office can sometimes do more harm than good.  Haskell says if you see a large dog you suspect to be abandoned, note the location and call the Sheriff's Office.
TAX EXPERT TO SPEAK AT STEAMBOAT'S FREEDOM CONFERENCE TONIGHT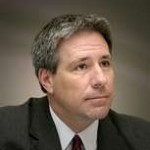 The Steamboat Institute will host the Cato Institute's Dan Mitchell tonight at their monthly Freedom Conference.  Mitchell is a tax expert and a long time supporter of a flat tax.  He has been frequently published in the Wall Street Journal and the New York Times, and has appeared as a guest on Fox News, CNBC, and other major networks.  He'll speak tonight at the Freedom Conference, which is being held in the Lower Conference Center of The Ranch at Steamboat.  The meeting is from 5:30 to 7.
SENATE PASSES BILL TO PROVIDE TUITION BREAK FOR ILLEGALS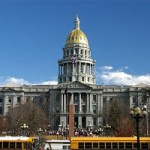 Senate Democrats approved legislation that would allow illegal immigrants in Colorado attend college at a discounted tuition rate.  The bill passed on a party-line vote yesterday with Republican opposition. The bill heads to the Republican-controlled House.  The proposal would let illegal immigrants who graduate from Colorado high schools attend college at a rate lower than the out-of-state price, but slightly higher than the in-state rate.  The students must sign an affidavit saying they are seeking legal status.  It would be up to colleges whether to participate in the tuition program.  Supporters say illegal immigrants who grew up attending state schools deserve a chance to attend college at an affordable rate. But opponents say the bill rewards illegal behavior.
HICKENLOOPER SIGN BILL TO CREATE ROCKIES LICENSE PLATES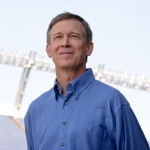 Colorado Rockies fans will soon be able to support their team with their license plates.  Gov. John Hickenlooper signed a bill creating the benefit plate yesterday at Coors Field before the team's home opener.  The measure is set to take effect in August.  Plans call for an initial run of 3,000 plates.  Drivers must pay $50 for the plate and prove they've donated at least $52.80 to the Colorado Rockies Baseball Club Foundation.  The foundation will design the plate.
GROUPS SUE SECRETARY OF STATE FOR CAMPAIGN FINANCE RULE CHANGES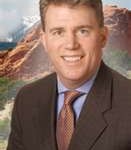 Two organizations sued Secretary of State Scott Gessler on Friday, saying he weakened Colorado's campaign-finance laws when he issued a rewrite of the state's rules earlier this year and that he didn't have authority to do so.  The lawsuits were filed in Denver District Court by Colorado Common Cause and  Colorado Ethics Watch, organizations Gessler calls secretive, and unaccountable.  Among the new rules challenged in the lawsuit is one the groups say would effectively repeal Colorado's reporting statute for political groups known as 527s. Another rule raises the contribution-and-expenditure threshold for issue-committee reporting to $5,000, from the previous threshold of $200.

In high school sports:
Today:
In girls soccer:
Moffat County is home against Palisade at 4.
In girls lacrosse:
Steamboat hosts Aspen at 4.
In girls golf:
Moffat County heads to Montrose at 11.
Tomorrow:
In girls golf:
Moffat County plays at the Montrose Invite at 9.