CASH SENTENCED TO NEARLY 40 YEARS FOR ATTEMPTED MURDER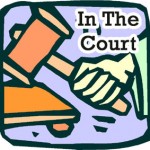 A 57-year-old Steamboat man accused of trying to kill his wife has been sentenced to 38 years in prison.  Robert Cash was sentenced Friday.  A jury convicted Cash in January of attempted first-degree murder for shooting his then-wife Rhonda Heaton in the back of the neck in the summer of 2010 at their home.  Heaton told jurors Cash refused to call an ambulance after shooting her and he continued to check on her in their bedroom to see if she had died.  Cash eventually turned the gun on himself, but both survived.  The couple was going through a divorce and was in the process of losing their home to foreclosure. Cash also had recently lost his job.
STEAMBOAT SKI AREA MAY NOT STAY OPEN UNTIL CLOSING DATE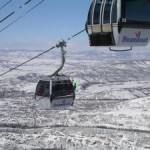 The Steamboat Ski Area's closing day is Sunday…or sooner.  Ski Area officials aren't sure they'll have enough snow on the mountain to keep running its lifts until closing day.  This is not a typical problem for Steamboat.  In fact, most years the resort closes down with plenty of snow on the mountain, prompting people to wonder why it is closing so early.  The resort has an agreement with the U.S. Forest Service that determines the resort's closing date, and due to this season's lack of snowfall, this is one of the few years the resort has ever considered shutting down before that date.  Resort officials say they will stay open at least through tomorrow, but you should check to make sure the lifts are running if you plan to ski any day this week after tomorrow.
STEAMBOAT ED BOARD TO HOLD BUDGET FORUM TONIGHT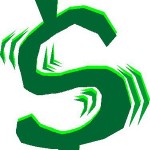 The Steamboat Springs Board of Education will hold a Community Budget Forum tonight.  The forum will provide a brief overview of the budget packets prepared by each of the district's departments as part of the Performance Based Budget program.  This is the second such forum held.  It will also provide the public an opportunity to comment on the proposed packages.  The forum will be held at 5:30 tonight in the Board Room of the Steamboat School District Office.  You can view the agenda and the packet for tonight's meeting by clicking here.
FOOD DISTRIBUTION PROGRAM TO RETURN TO CRAIG THIS WEEK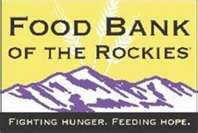 The Food Bank of the Rockies mobile food pantry will be back in Craig tomorrow.  The food distribution program is open to anyone that needs it.  There are no forms to fill out or eligibility requirements to meet.  The pantry made its first visit to Craig last week, and there were many families that took advantage of it.  The Food Bank of the Rockies will make their stop at the Boys and Girls Club of Craig from 11:30 to 1:30 tomorrow afternoon.
SPORTSMEN DISAGREE WITH SPORTSMEN'S GROUP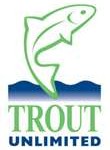 Last week, Trout Unlimited, a sportsmen's group, said they were in opposition to the lifting of restrictions in Wilderness Study Areas in Northwest Colorado.  The group said they were in favor of keeping roadless areas pristine, even in cases where existing roads have already been created.  Local officials have been trying for years to get the federal government to recognize that most Wilderness Study Areas in Moffat County don't meet the criteria for which they are designated.  While a study area is not Wilderness, the characteristics and protections are virtually the same.  Trout Unlimited says they represent people who want those areas to remain as they are.  However, it seems sportsmen themselves disagree.  Local sportsmen have said they would like motor vehicle access to some areas where they like to fish and hunt, and prefer to use those roads already in existence.  Land Managers say local efforts to preserve land and conserve habitat have been very effective, and the federal government needs to let local programs work.  Even the candidates for House District 57 weighed in on the issue during a meeting in Craig last week, both claiming to be avid outdoorsmen, and both expressing disappointment in the federal government's refusal to release restrictions in the W.S.A.s.
STATE LAWMAKERS HAVE WORK TO DO BEFORE CLOSING OUT SESSION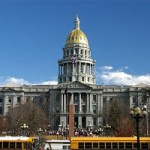 Colorado lawmakers are entering their final month of the 2012 session with plenty left to do – but without the caustic atmosphere one might expect in the closing days of an election year.  The state's divided Legislature has until May 9 to balance the budget and make final decisions on questions such as civil unions, tuition rates for illegal immigrants and changing how underage criminal defendants are treated.  An improving economy means the budget Colorado lawmakers take up next week will begin to restore funding for state services cut deeply during the recession.  And because Democrats and Republicans are unlikely to agree on many other measures, lawmakers can turn their sights to next year.
ONLY ONE OF MANY PROPOSED INITIATIVES HAS BEEN APPROVED FOR BALLOT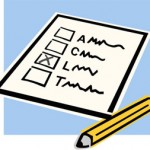 A number of ballot initiatives with subjects ranging from the elimination of property taxes to allowing 21-year-olds to carry concealed handguns without a permit have been filed in Colorado.  So far, there's only one initiative that's actually been approved for the November ballot, and that's Amendment 64, which would legalize limited possession of marijuana and allow for all people – not just those with doctors' permission – to buy it at pot shops.  It takes 86,105 valid signatures of Colorado voters to put a measure on the ballot, and that usually means effective petition circulators gather about twice that number of signatures. The process can easily cost six figures, which is why most initiatives never make the ballot. At least two other marijuana-related initiatives are wending their way through the process. Initiative 40, which has had its petition format approved, deals with the elimination of fines and criminal penalties for pot possession, as does Initiative 70, which would eliminate all laws criminalizing marijuana and make it a constitutional right for anyone 21 or older to possess limited amounts of marijuana.  Twenty-one-year-olds also would get to carry concealed handguns – without a permit – under Initiative 74, which has had its title approved by the state's Title Setting Review Board.  There are also initiatives to end property taxes, create an open primary election that would not be party specific, and define personhood as related to unborn children.
IRS TAX FILING DEADLINE IS A WEEK FROM TOMORROW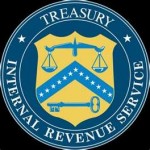 The income tax filing deadline is coming up, and the IRS is offering online help to those who have put off filing until the last minute.  The agency offers tips for filing in both written and video form.  They also provide detailed instructions for filing that could be helpful, especially when the filing is complicated.  The typical tax deadline is January 15th.  However that date falls on a Sunday this year, and Monday is Emancipation Day, a holiday the IRS observes.  Therefore, the deadline for filing taxes this year is Tuesday April 17th.  For a link to tips from the IRS, click here.

In high school sports:
Over the weekend:
In girls soccer:
Rangely lost to Aspen.
Steamboat tied Glenwood.
In girls lacrosse:
Steamboat lost to Grand Junction Friday and Battle Mountain Saturday.
In boys lacrosse:
Steamboat topped Battle Mountain Friday and Grandview Saturday.
Tomorrow:
In girls soccer:
Moffat County is home against Palisade at 4.
In girls lacrosse:
Steamboat hosts Aspen at 4.
In girls golf:
Moffat County heads to Montrose at 11.