SPRING EXPO WEENIE DOG & DIAPER DERBY
THREE JUVENILES TAKEN INTO CUSTODY FOR VANDALIZING MAILBOXES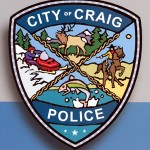 Three juveniles were taken into custody early yesterday morning by Craig Police, on suspicion of damaging several mailboxes the night before.  According to a press release, police answered calls of random vandalism to mailboxes in the Woodbury Park, Pine Ridge, Ridgeview, and other residential areas.  There were at least 25 mailboxes damaged, and more were expected to be reported.  The three juveniles, whose names are not being released due to their ages, were taken into custody early yesterday morning, and police say others may have been involved.  If your mailbox was damaged, you are encouraged to report it to the Craig Police Department in order to provide an accurate account of the damage and loss, for anticipated prosecution and restitution purposes.
RED FLAG WARNING ISSUED FOR TODAY IN NORTHWEST COLORADO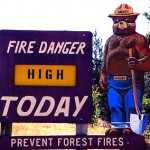 A Red Flag Warning is in effect for Northwest Colorado today.  The information comes on the heels of another grass fire Craig Fire/Rescue responded to yesterday afternoon in the 1500 block of Ranney Street.  A Red Flag Warning means weather conditions are ripe for wildfires, due to   strong winds, warm temperatures, and low humidity.  Wind gusts are expected to reach 35 miles per hour throughout the day.  Private burns are NOT advised.
LOCAL WILDLIFE BIOLOGIST RECEIVES FOREST AWARD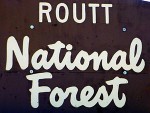 Melissa Dressen, a Wildlife Biologist with the Yampa Ranger District, has been named the U.S. Forest Service Rocky Mountain Region Wildlife Biologist of the Year.  The Forest Service says Dressen has effectively managed and developed a diverse program on her District.  The award is in recognition of her outstanding initiative, technical expertise, leadership and accomplishments as a wildlife biologist on the Routt National Forest.  Some of her accomplishments include volunteering to lead the Bear River Corridor Travel Management Project, initiating analysis that would enable area forests to address growing environmental concerns, and leading the effort to ensure accurate and consistent mapping of habitat for the Canada Lynx, among other things.  The award will be presented in the form of wildlife art in the near future.
BEARS EARS PATRIOTS TO HOST BAUMGARDNER TOMORROW NIGHT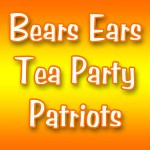 The Bears Ears Tea Party Patriots will host another political candidate tomorrow night.  The group hosted 57th District Congressional candidates Ron Roesener and Bob Rankin last night at the Center of Craig.  Both candidates are from Garfield County.  Tomorrow night, the group will host the man who currently holds that seat, Randy Baumgardner.  Baumgardner is being forced out of his position, due to redistricting.  He will run against Jean White for the 8th District Senate seat in the primary election instead.  Tomorrow night's meeting will be held at 6 at the Center of Craig.
EASTER EVENTS TAKE PLACE IN ROUTT AND MOFFAT COUNTIES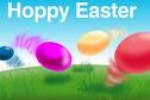 There are a few activities for kids to enjoy this Easter Weekend in Northwest Colorado.  Tomorrow in Craig, kids are invited to visit with the Easter Bunny at the Centennial Mall.  There will be a coloring contest, and prizes will be awarded in different age groups.  Kids will also get a gift from the Easter Bunny.  That event runs from 11 to 1 tomorrow, and is for kids 12 and under.  An Easter Egg Hunt will be held Sunday at 2 at Sandrock Ridge Care and Rehab for kids up to 12 years old.  There will also be an egg hunt in Hayden.  It follows a 10:30 service at the Haven Community Center, hosted by the Hayden Congregational Church.  The Church will also hold a sunrise service and breakfast leading up to the later service.  No other hunts have been publicized.
BLACK MOUNTAIN THEATER GROUP LOOKING FOR HELP FOR THEIR NEXT PLAY

The Black Mountain Theater Group in Craig is getting ready to put on another performance.  Their next project is "The Taming of the Wilderness", a play written by Poet and Humorist David Morris.  It is billed as a humorous look at the founding of Craig.  The group is looking for actors and volunteers to help with the production.  If you would like to be a part of it, you can show up to the Craig Middle School Auditorium at 7 Monday night.  If you have questions, call 826-4444.
JOBS ACT HAS BEEN SIGNED BY OBAMA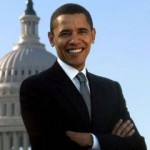 The signing of the Jumpstart Our Business Startups, or JOBS, Act will help address one of small business owner's biggest problems.  According to the Small Business Majority, the president's signature will mean easier access to credit for entrepreneurs.  In recent opinion polling, the group found that 90% of small business owners say the availability of credit is a problem.  The bill will help shore up credit for small businesses looking to grow and expand, but the SBM says there is more work to be done.  The bill was signed into law yesterday.
STATE DENIES MEDICAID ACCESS TO PRESCRIPTION DRUG DATABASE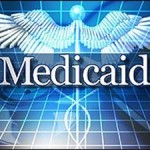 The Colorado Pharmacy Board is denying Medicaid officials and a private insurer access to the state's prescription drug registry.  The health care providers are seeking access as part of an effort to slow an epidemic of painkiller overdoses.  The state Board of Pharmacy says the law allows access only to those providing direct care or dispensing prescriptions.  The state registry records every dispensed prescription for controlled substances.  It also allows doctors and pharmacists to review drug histories for their patients.

In high school sports:
Today:
In Baseball:
Rangely hosts Eagle Valley at 3.
In girls soccer:
Rangely hosts Aspen at 6.
In girls lacrosse:
Steamboat heads to Grand Junction at 4.
In boys lacrosse:
Steamboat is home against Battle Mountain at 4.
Tomorrow:
In baseball:
Meeker plays a double header with Paonia, with the first game starting at 11.
Rangely hosts Rifle at 11.
In girls soccer:
Steamboat hosts Glenwood at 11.
Rangely hosts Rifle at 9
In girls lacrosse:
Steamboat is on the road to Battle Mountain at 11.
In boys lacrosse:
Steamboat travels to Grandview at 3.
In track:
Steamboat, Hayden and Soroco head to Eagle Valley at 9.
Meeker and Rangely go to Palisade at 9.