SPRING EXPO WEENIE DOG & DIAPER DERBY
SPORTSMEN GROUP OPPOSES RELEASING WILDERNESS STUDY AREAS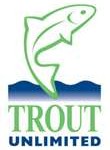 Trout Unlimited is publicly opposing the Wilderness and Roadless Area Release Act of 2011.  The group says the act would relax restrictions on 50 million acres of Inventoried Roadless Areas and Wilderness Study Areas, most of which have sat for decades without Wilderness Designation.  Local officials have tried for years to get Congress to release many of the areas.  There are 10 Wilderness Study Areas in Moffat County alone, most of which don't even meet the criteria for Wilderness Designation, due to the fact there are already established roads in the area.  While Trout Unlimited is not pushing for actual designation, they are against releasing any of the W.S.A.s.  They acknowledge the fact that the roads are there, but say hunting and fishing opportunities in those areas are better without allowing motorized vehicle use.  Public meetings held by Moffat County officials have found that most citizens would like to see restrictions lifted in most W.S.A.s in the county.
NORTHWEST COLORADO RESIDENTS URGED TO CHECK WEATHER CONDITIONS BEFORE BURNING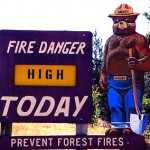 In the past few weeks, Moffat and Routt Counties have seen over a dozen controlled burns get out of hand, mainly due to weather conditions.  Two of those fires occurred yesterday in Routt County.  Fire managers say despite all the warnings they've issued about burning on windy days, they're still seeing people burn when they shouldn't.  Anyone wishing to conduct a controlled burn on their land needs to call their local dispatch center to find out what the weather outlook is.  A dispatcher will tell you whether it is a "red flag" day, meaning burning is discouraged.  Even on a good weather day, burns should be conducted with extreme care.  Always have a cell phone on you, in case you need to call for help.  Also keep plenty of water and a shovel on hand.  Clear a 10-foot buffer around your burn site, and NEVER leave a fire unattended.  This information also applies to camp fires.
CITY OF STEAMBOAT SEEKS VOLUNTEER BOARD MEMBERS

The City of Steamboat is looking for a volunteer to serve on a committee that will discuss the future of the Accommodations Tax.  The volunteer will need to be able to commit to 9 months of meetings.  The tax was established by voters in 1986, as a 1% tax on short term lodging transactions.  The money has been used to promote tourism and enhance the image of Steamboat as a destination resort, by financing such projects as the first tennis bubble, the Strings tent, and the Haymaker Golf Course.  Bonds on the golf course will be paid off next year, so the committee is being formed to talk about how they will use the funds in the future.  Those interested need to submit an application to the City Clerk's office by April 13th.  The city also has other board positions open, such as the Historic Preservation Commission, the Parks and Rec Commission, the Ice Rink Advisory Committee, the Board of adjustments, the Planning Commission, and the Urban Redevelopment Authority Advisory Committee.  Applications for those positions are due May 3rd.
GRANTS BRING FOREST EDUCATION TO ROUTT COUNTY CLASSROOMS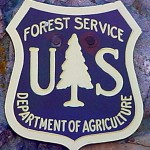 The U. S. Department of Agriculture, the U.S. Forest Service, and Yampatika are teaming together to bring forest health to the classroom.  The Medicine Bow/Routt National Forest, Thunder Basin Grassland, and Yampatika were collaborative recipients of a grant from the U.S.D.A. that will develop an environmental literacy model for school districts in Routt County.  The Children's Forest Initiative is in its second year, and has been successful in other parts of the state, and has resulted in the Children's Forest Network, which consists of partnership programs between multiple Forest Service Districts, non-profit organizations, and school districts across the state.  The press release announcing the grant doesn't say how much will be awarded to the Routt County program, other than to say it will share $1 million with 18 states.
TEA PARTY MEETING IN CRAIG HIGHLIGHTS 57TH CONGRESSIONAL DISTRICT CANDIDATES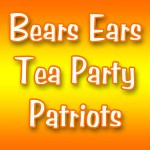 The Bears Ears Tea Party Patriots are hosting two candidates for the 57th Congressional District at a meeting tonight.  Bob Rankin and Ron Roesener are both republicans from Garfield County, and will field questions at tonight's meeting.  There's no cost and the public is encouraged to attend.  It will be held at the Center of Craig at 7 tonight.
STATE TOURISM OFFICE REVEALS ITS NEW AD CAMPAIGN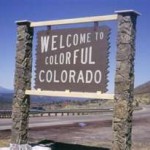 Colorado tourism officials are rolling out a new advertising campaign that invites people to take time-out from their hectic lives to explore the state.  The campaign shows cascading waterfalls and frolicking kids, encouraging viewers to book now for a trip to the Colorado mountains. Tourism officials say the new ads will hit televisions in Dallas, Chicago and Phoenix this week.  Researchers say 29 million visitors spent nearly $9 billion in the state in 2010.
DEMS SHOOT DOWN VOTER PHOTO I.D. BILL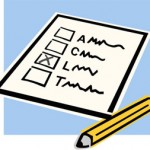 Democrats shot down a bill Wednesday that would have let Coloradans decide if voters should be required to show photo identification, saying that the right to vote is a constitutional one that shouldn't be subject to barriers or public opinion.  The bill, which the Senate State, Veterans and Military Affairs Committee killed 3-2, was similar to measures that have failed in the legislature for at least eight straight years. With elections looming, it took on a heightened importance this year, drawing more than 75 people, including more than 30 witnesses, to the hearing. Colorado is one of 16 states that require identification but not a photo ID, according to the National Conference of State Legislatures. Voters may use a utility bill, birth certificate, bank statement, government check or other government-issued documents.
BILL TO CHANGE YOUTH PROSECUTION RULES GIVEN INITIAL APPROVAL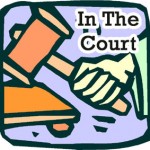 Colorado Senators have given initial approval to a proposal to reduce prosecutors' discretion to charge youths as adults.  Supporters say the current system has led to an overabundance of juveniles being charged as adults for mid-level felonies. Lawmakers granted prosecutors more power to charge youths after public fears over gang violence during Denver's "Summer of Violence" in 1993.  The bill would restrict prosecutors' ability to charge juveniles as adults for only the most serious crimes, like murder. Their decision would also have to be reviewed by a judge.  Opponents of the bill say prosecutors' are not abusing their power and that they're only charging youths as adults for violent crimes.  Another vote could send the bill to the governor's desk.
STATE CHANGES ITS FINGERPRINT COLLECTION SYSTEM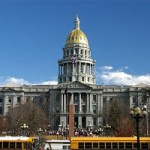 The Colorado Bureau of Investigation is replacing the state's outdated, 20-year-old fingerprint system.  Director Ronald Sloan says the current system is one of the oldest in the United States. It was designed to process 700 fingerprint cards a day. Sloan says the agency needs to process twice that number.  He says the new system will improve the ability of law enforcement to identify criminal offenders and exclude or dismiss innocent suspects.

In high school sports:
Today:
In girls soccer:
Steamboat goes to Eagle Valley at 6.
Tomorrow:
In girls soccer:
Rangely hosts Aspen at 6.
In girls lacrosse:
Steamboat heads to Grand Junction at 4.
In boys lacrosse:
Steamboat is home against Battle Mountain at 4.