SPRING EXPO WEENIE DOG & DIAPER DERBY
FIRE MANAGERS GIVE TIPS ON HOW TO PREVENT ACCIDENTAL WILDFIRES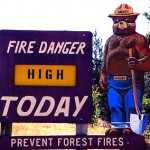 Northwest Colorado is seeing one of its driest years in recent history, and that could mean a busy wildfire season.  While firefighters will undoubtedly have their hands full with lightning caused fires throughout the spring and summer, fire managers are trying to minimize the risk of man-made fires getting out of control.  Lynn Barclay with the Northwest Colorado Fire Management Unit says a lot of prevention can be done with common sense.  She says there are standard safety procedures you should follow if conducting a burn on private property.  Those include keeping plenty of water and a shovel on hand, clearing a 10 foot buffer around your burn, and most importantly, checking weather conditions.  Barclay also says to make sure the fire is completely extinguished before walking away.  She says the Moffat County Sheriff's Office has responded to 5 private burns that escaped over the last couple of weeks.  She says checking for red flag warnings before you burn, is key.  You can do that by calling the Colorado State Patrol Dispatch at 824-6501.
REPUBLICAN CANDIDATES TO APPEAR AT TEA PARTY MEETING IN CRAIG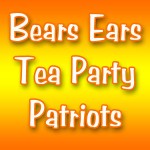 A couple of Republican candidates for House District 57 will be in Craig tomorrow.  Ron Roesener and Bob Rankin will join the Bears Ears Tea Party Patriots tomorrow night in talking with the public about their campaigns.  Both candidates are from Garfield County.  Current Representative Randy Baumgartner is giving up his seat this year, due to redistricting.  He will be running against Jean White in the primary election for the Senate District 8 seat instead.  Tomorrow's meeting will be at 7 at the Center of Craig.  There's no admission fee, and the public is encouraged to attend.
"9 HEALTH FAIR" WILL BE IN BAGGS APRIL 14TH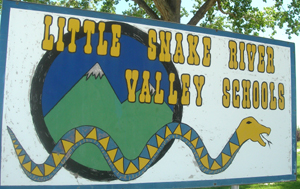 The "9 Health Fair" will be in Baggs next week.  Free exams include pap screening and breast exams for women, prostate exams for men, and hearing, vision and bone density tests for all.  All blood draw tests will be done with a single draw, and organizers say for best results, those getting blood draws should fast for 12 hours prior to the event.  While many tests are free, there are costs involved with others.  The "9 Health Fair" will be held Saturday, April 14th at the Little Snake River Valley School in Baggs from 7 to noon.  To find out more, call 307-383-6050.
NEW STEAMBOAT STAGE TO HOST EASTER SUNRISE SERVICES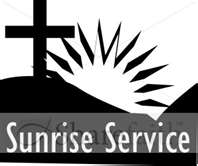 A special Easter Sunrise Service will be held on the new Steamboat Stage in Gondola Square Sunday.  The service will be non-denominational, and will be performed by Tim Selby of United Methodist Church in Steamboat.  Sunday is also the Steamboat Ski Area's last day of operation.  Those not planning to ski after the services are encouraged to take advantage of the free parking in the Gondola Square Parking Structure.  Those planning to stay on the mountain should park in the Knoll or Meadows lots.  The service will start at 8 Sunday morning.
MEDICAL MARIJUANA STAFFERS LOSING JOBS DUE TO LACK OF FEES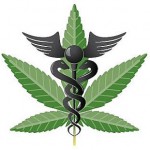 Colorado is cutting its medical marijuana enforcement staff because the state isn't collecting enough licensing fees to pay for them.  The Department of Revenue said yesterday that 17of 37 staffers at its Medical Marijuana Enforcement Division will be reassigned to other jobs within the department. The division licenses and regulates medical marijuana businesses such as dispensaries and marijuana growers.  The MMED was budgeted for $5.7 million this fiscal year. So far this fiscal year, it has collected $418,750 in fees.  State marijuana licensing fees range from $2,750 to $14,000, depending on the type and size of business. Individual workers in the business also must pay $250 for a state background check and other vetting to make sure they're eligible to work with medical marijuana.  So far, the Medial Marijuana Enforcement group has issued just 81 dispensary licenses out of 817 applications.
ONLINE SALES TAX THROWN OUT BY FEDERAL JUDGE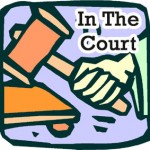 Colorado's tax on online retailers such as Amazon.com has been thrown out by a federal judge.  U.S. District Judge Robert Blackburn ruled that the 2010 law did not treat in-state and out-of-state retailers even-handedly. Blackburn's ruling leaves the status quo in place; the court blocked the law on a temporary basis last year.  Cash-strapped states across the country are grappling with how to capture the sales tax revenues that go uncollected from online purchases. Congress has debated a federal regulation of online sales taxes, but not agreed on a regulation.  Amazon has said it prefers a single nationwide online sales taxing scheme.
WOMEN'S GROUP PRAISES TIPTON FOR SUPPORT OF ACT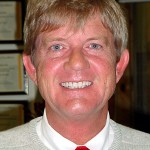 The group Women Impacting Public Policy (WIPP) is praising Scott Tipton for supporting the Women's Procurement Program Improvement Act.  The Act is expected to increase opportunities for women-owned small businesses.  The bill streamlines the contracting process for such businesses, which account for about 30 percent of businesses in America.  The streamlined process would be similar to other procurement programs such as HUBZone, and Service-Disabled Veteran-Owned Small Businesses.  The Small Business Administration would also be responsible for certifying the business.  According to WIPP's president, the measure will help the government reach its goal of awarding at least 5% of contracting dollars to women owned businesses.

In high school sports:
Tomorrow:
In girls soccer:
Steamboat goes to Eagle Valley at 6.