SPRING EXPO WEENIE DOG & DIAPER DERBY
LACK OF MOISTURE COULD MEAN HARSH WILDFIRE SEASON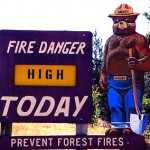 Fire managers in Northwest Colorado are worried about the lack of moisture the area has seen over the last 6 months.  Lynn Barclay, with the BLM's Northwest Colorado Fire Management Unit hesitates to predict how bad this year's fire season will be, but says we've only gotten 47% of the 30 year average of moisture normal for this time of year.  She says we're already seeing runoff from the mountains, meaning when it's needed most in the summer months, it will be gone.  While there are no fire bans in place now, Barclay says due to the lack of moisture, the fire season has virtually begun.  She says while things look bleak now, heavy rainfall this spring and summer could improve those conditions.  Tomorrow, Barclay will talk about what residents can do to prevent accidental wildfires this season.
MEGAMILLION SALES PUTS MILLIONS INTO STATE CONSERVATION FUNDS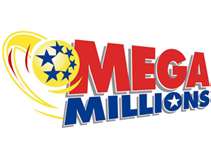 Last week's record breaking Megamillions Jackpot had Coloradans rushing to lottery outlets to try to get a piece of the winnings.  $11.4 million worth of Megamillions tickets were sold throughout the state.  When you include all other games, the state took in over $21 million in lottery sales.  A percentage of those proceeds go into the Conservation Trust Fund and Colorado Parks and Wildlife to provide funding for parks and recreation, open space, and wildlife protection.  About $3.44 million was put into that fund after last week's sales.  Stores that sell winning tickets also get a financial reward.
BOWHUNTING CLASS BEING OFFERED TO ARCHERY ENTHUSIASTS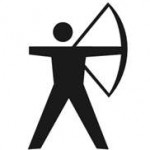 The Eastern Rio Blanco Metropolitan Recreation and Park District is offering a one-time only Bowhunter Education class.  Archers can earn their Bowhunter Education Card through the three-day course, which will be taught by a Colorado Parks and Wildlife volunteer.  While the card is not required for bow hunting in Colorado, some states DO require it, and Colorado's card is accepted in those states.  Wildlife Officers say the course is a good refresher on safety regulations, and is an opportunity to improve one's bow hunting skills.  The class will be held April 27th through the 29th.  Participants must be 12 or older and the fee is $10 for the first family member, and $5 for each additional family member.  The deadline to register is April 14th.  For more information, call 878-3403.
ROUTT COUNTY REPUBLICANS OFFER SCHOLARSHIPS TO LOCAL SENIORS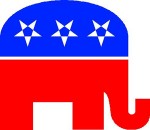 The Routt County Republican Party is offering a scholarship to local high school seniors, but applications need to be turned in soon.  Routt County High School Seniors are eligible for one of 2 %500 scholarships.  To qualify, they must be residents of the county, with the intention furthering their education.  Along with the application, students need to write a short essay explaining why they want the scholarship.  Applications are due April 10th.  You can mail your application to the Routt County Republican Central Committee, C/O Dave Moloney, P.O. Box 882045, Steamboat Springs, CO 80488.
"AFTER BIRTH BALL" WILL RAISE FUNDS FOR MEEKER F.F.A.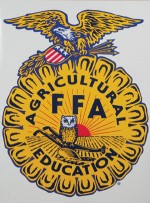 The Meeker Friends of the F.F.A. are planning their annual "After Birth Ball".  The event is a fundraiser that features dinner, dancing, and live and silent auctions.  The Loose Change Band will provide live music, and there will be a cash bar, with those proceeds going to the Meeker Chamber.  There will also be a tipsy taxi available to take people home.  The event is sponsored by the Chamber, WPX Energy, Enterprise Products, Shell, Encana, and Williams.  The "After Birth Ball" will be held April 21st at 5:30 at the Fairfield Center.  For more information call the Meeker Chamber at 878-5510.
XCEL COMES TO AGREEMENT ON RATE HIKE PLAN
Xcel Energy has reached a deal with regulators, consumer advocates and businesses for a $114 million increase in electricity rates over three years.  Xcel originally sought $142 million for this year.  In a statement released yesterday the company says the typical residential customer would see an increase of $1.68 per month this year starting in May. Electricity rates next year would increase $1.29, followed by 73 cents in 2014.  Over the three years, electricity rates will increase by about 5.53 percent.  The deal must first be approved by the Public Utilities Commission.
HICKENLOOPER SIGNS "SKILLS FOR JOBS ACT"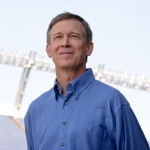 Yesterday, Governor John Hickenlooper signed the "Skills for Jobs Act" into law.  House Bill 1061 is expected to ensure that Colorado's workforce is highly trained and ready to fill future job openings. The legislation will require collaboration between the Department of Labor and Employment, the Department of Higher Education, and others to identify what industries are hiring so that colleges and vocational centers are educating students in fields where they will be able to find employment. The collaboration between departments is intended to fill companies' needs for skilled workers, help citizens make informed decisions about their career paths, and get Coloradans back to work.
LAWMAKER SAYS SHE WON'T INTRODUCE LATE CELL PHONE BAN BILL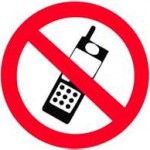 A state lawmaker has said she won't seek a late bill banning the use of mobile devices while driving, but said the deaths of two people over the weekend by a driver who might have been on his cellphone shows a ban is needed.  Rep. Claire Levy, D-Boulder, would need the permission of Speaker Frank McNulty to introduce a late bill and she doubts that would happen.  McNulty was the chief critic of her 2009 bill that would have required drivers to use hands-free devices when talking on cellphones.  The cellphone portion was removed from Levy's bill, which did ban text-messaging while driving.
VOTE ON FETAL HOMICIDE BILL IS DELAYED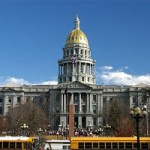 A state Senate committee delayed ruling on a fetal homicide bill expected to perish on a party-line vote.  Supporters said the measure had nothing to do with banning abortion and or waging a war on women and everything to do with justice, but critics of House Bill 1130 believe otherwise, fearing it confers "personhood" on a fetus.  Under the bill, a person who hurts a pregnant woman and causes her unborn child's death or injury would face additional charges.  Sponsors would like the chance to rework the bill to ease opponents concerns.

In high school sports:
Yesterday:
In boys lacrosse:
Steamboat beat Thompson Valley.
Today:
In girls soccer:
Rangely goes to Grand Valley at 6.