SPRING EXPO WEENIE DOG & DIAPER DERBY
THOUSANDS SHOW UP TO KRAI/55 COUNTRY SPRING EXPO
The traffic through the Centennial Mall in Craig was light on Friday for the first day of this year's KRAI and 55 Country Spring Expo, but windy weather helped bring the crowds in Saturday.  Thousands of people showed up to the expo to check out the various products and services displayed by the various exhibitors.  Several exhibitors said they did a good amount of business at the expo, while still others said they made lots of contacts with potential customers.  Visitors were also treated to weenie dog races and the Diaper Derby Saturday.  KRAI and 55 Country would like to thank all the vendors and visitors who helped make this year's Spring Expo a success.
BENNET'S TOUR OF WESTERN SLOPE SKIPS NORTHWEST COLORADO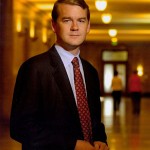 Senator Michael Bennet will tour the Western Slope this week, but again he will skip this part of the state.  Bennet will focus on job creation and farm and ranch issues.  Bennet's tour will take him to family farms and manufacturing plants in Grand Junction, Palisade, Olathe, Cortez, and Durango.  There will be no stops north of I-70.  The closest he'll get is when he tours the Leitner-Poma of America Manufacturing Plant in Grand Junction this afternoon.  The plant makes electrical components for wind turbines.  A Bennet staffer, called KRAI and 55 Country earlier today to inform us that although a date has not been set, Bennet is planning a visit to Northwest Colorado later this year.  As a correction Senator Bennet is not running for re-election this year.
LAW ENFORCEMENT AGENCIES BEGIN SEATBELT CAMPAIGN TODAY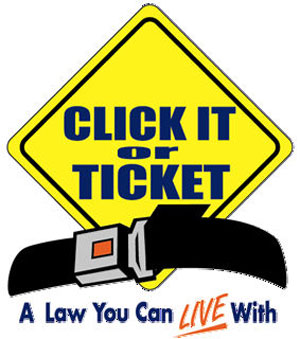 The Colorado State Patrol is on seat belt patrol this week.  The Patrol, along with other law enforcement agencies, are looking specifically for those violating seatbelt laws.  Their "Click it or Ticket" campaign starts today and runs through Sunday.  The Routt and Moffat County Sheriff's Offices will also participate, along with the Craig Police Department.  The campaign is part of a larger educational effort by state and local law enforcement agencies.  The Moffat County High School Student Council has a seat belt awareness program that rewards students for buckling up.  The Moffat County Commissioners and the Craig City Council have both proclaimed April "Seat Belt Awareness Month".
COLORADO ENVIRONMENTAL COALITION PLANS VIEWING TOURS OF SAGE GROUSE LEKS

The Colorado Environmental Coalition is planning public trips to view the Greater Sage Grouse in Moffat County this week.  The tour will offer participants an opportunity to view male Greater Sage Grouse as they strut to attract mates.  The males inflate air sacks on their chests while dancing in the breeding grounds.  The tours do not disturb the mating ritual.  The group will leave daily from Craig at 4:30 in the morning, Thursday through Sunday.  The fee is $50 per person, and space is limited.  You can find out more information by clicking here.
BILL TO REQUIRE DRUG TESTS FOR WELFARE RECIPIENTS FAILS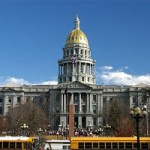 A bill to require welfare recipients to take drug tests in order to get benefits died in the state House last week in the face of apparent bipartisan opposition.  House Bill 1046 would have required anyone applying for benefits under the federally funded Temporary Assistance to Needy Families program, or TANF, to first pay the $45 cost of taking a drug test.  Those who passed the drug test would have been reimbursed by the state and could get TANF benefits. Those who failed, though, would have been denied reimbursement and any benefits and would not have been able to reapply for TANF again for a year.  Most Democrats had argued that the bill would treat the poor like criminals and that it made poverty a presumption of guilt.  Democrats already had added an amendment in committee that required state lawmakers and statewide elected officials to also take drug tests before getting their pay and benefits. But House Minority Leader Mark Ferrandino wanted to add another amendment to make politicians who flunk drug tests pay a fine equal to a year's worth of TANF benefits for an average recipient.  That amendment failed because the Republican-led House approved another that said drug testing for politicians would have to occur in October, just before a general election.
HOSPITAL PAYMENT PROGRAM PASSES HOUSE COMMITTEE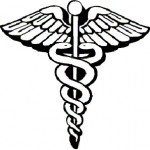 Senate Bill 12-134, the Hospital Payment Assistance Program, passed unanimously out of the House Committee on Health and Environment last week. The bill gives uninsured patients the opportunity to understand and responsibly pay their hospital bills, without the fear of being sent to collections or going into bankruptcy. The bill's sponsors were successful in bringing together a wide group of stakeholders, including consumers and hospitals, and garnering broad based bipartisan support for the bill. The Hospital Payment Assistance Program will now move to the House floor for second reading.
UNEMPLOYMENT RATES DOWN FOR MOFFAT AND RIO BLANCO COUNTIES, UNCHANGED IN ROUTT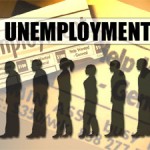 Colorado's unemployment rate was unchanged for the month of February at 7.8%.  Counties in Northwest Colorado are seeing rates either decline or hold steady.  In Routt County the unemployment rate was unchanged from the month before at 6.8%.  However, Rio Blanco County's rate dropped from 6.1% to 5.9%.  In Moffat County the drop was sharper, from 8.9% in January to 8.3% in February.  The national rate was unchanged at 8.3%.
DEMOCRATS POST ONLINE PETITION TO REMOVE SECRETARY OF STATE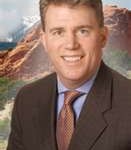 Days after calling for the removal of Republican Secretary of State Scott Gessler, Colorado Democrats on Friday launched an online petition drive to bring attention to what party officials say is partisanship emanating from his office.  The move follows suggestions by the Democratic Party that it would encourage a recall, an impeachment or other measures.  The petition drive comes after Gessler testified earlier in the week against a bipartisan election-related bill that he said equated to "radical surgery on elections administration." Democrats contend that Gessler's opposition to the bill contradicted some of the statements he's made in the past – as it related to ballot access for registered voters – and began to call for his removal from office.  Analysts have said that efforts to recall Gessler are a longshot and that Democrats may be attempting to create a storyline in the hopes of wooing certain voter demographics in the fall election.

In high school sports:
Over the weekend:
In baseball:
Moffat County lost both games of a double header with Eagle Valley.
Steamboat split their double header with Delta.
In girls soccer:
Steamboat beat Delta Friday, then topped Moffat County Saturday.
In boys lacrosse:
Steamboat beat Grand Junction Friday and Fruita Monument Saturday.
In girls lacrosse:
Steamboat fell to Rampart.
Today:
In boys lacrosse:
Steamboat hosts Thompson Valley at 4.
Tomorrow:
In girls soccer:
Rangely goes to Grand Valley at 6.