CRAIG CITY COUNCIL DENIES LIQUOR LICENSE APPLICATION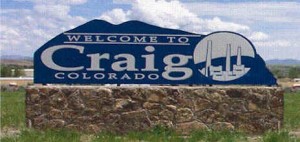 The Craig City Council last night denied a liquor license application that would have led to the opening of a night club in town.  Victor Tarango applied for a liquor license in his quest to open a night club near City Market, but was derailed when inaccuracies appeared on the application.  The inaccuracies had to do with Tarango's criminal history.  According to Mayor Terry Carwile, Tarango failed to reveal some of his history, which was discovered during a background check.  Carwile says while the history itself may not have prevented Tarango from receiving the license, his failure to note that history was cause for immediate denial.  Carwile says Tarango indicated he was confused by the application and the omission wasn't intentional.  Tarango can re-apply, but must go through the entire process again.
BIG-GAME HUNTING LICENSE APPLICATION DEADLINE IS NEXT WEEK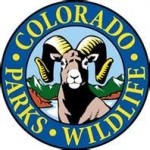 The big-game application deadline is coming up next week. Colorado Parks and Wildlife is reminding hunters that they have a wealth of information and planning resources to assist in making license application decisions.  Wildlife officials say it's a good idea to apply for more than one license, in case you don't draw your first choice.  Hunters are encouraged to apply for second, third, and even fourth choice licenses.  Selecting "leftover draw" instead of "refund" on your deer and elk applications will also ensure that you get first dibs on leftover licenses before they go on sale to the general public.  The deadline for applications is April 3rd.  To view this year's big-game brochure, click here.
JEAN WHITE SPONSORS BILL TO CREATE WILDLIFE LICENSE PLATES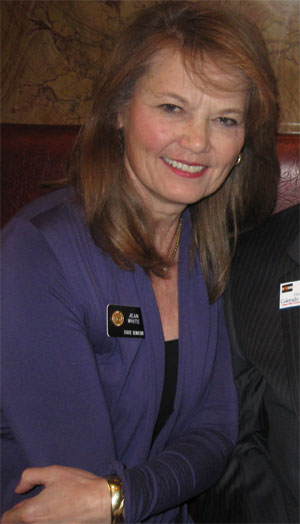 Senator Jean White is sponsoring a bill to create a Colorado Wildlife Sporting license plate.  The bill was unanimously passed by the Senate Transportation Committee yesterday.  The new plate would be available to residents throughout the state who would like to show their support for sportsmen and women.  A portion of the sales from the plates would go to the Colorado Parks and Wildlife fund to develop more public shooting ranges, and to expand and promote fishing in Colorado.  The initial cost for the plate would be $60.
TOURISM BOARD ADDS A THREE-YEAR ALTERNATE POSITION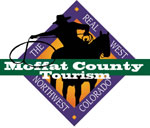 The Moffat County Tourism Association Board is looking for an alternate board member.  MCTA Director Melody Villard asked the Moffat County Commissioners yesterday to advertise for the position.  Villard says the alternate position would be a three year commitment, and would provide that person with an advantage when regular board seats open up.  Villard considered a shorter term for the position, but ultimately decided on a term that would ensure their appointment was invested in the MCTA's agenda.  The deadline for applying is April 13th.  The position won't officially be advertised until this weekend.
STEAMBOAT NAMED TREE CITY USA FOR 21ST STRAIGHT YEAR

Steamboat has once again been named one of the Arbor Day Foundation's Tree City U.S.A. communities.  This is the 21st year Steamboat has received the designation.  All cities throughout the U.S. that were recognized had a tree board or department, a tree care ordinance, a community forestry program with annual expenditures of at least $2 per capita, and an Arbor Day observance and proclamation.  Foundation reps say they "applaud Steamboat's elected officials volunteers and citizens for providing vital care for its urban forest."
MOFFAT COUNTY BOOSTER CLUB LOOKS FOR NEW MEMBERS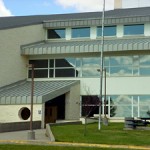 The Moffat County Booster Club needs members.  They're holding a recruitment meeting tonight.  The group supports school athletics and extracurricular activities.  Tonight's meeting is intended to inform potential new members about the club and its activities.  It starts at 6:30 in the Moffat County High School Auditorium.  The meeting, and the club, are open to everyone, and there's no cost to attend tonight.  If you have questions, call 824-4445.
HOUSE PASSES JOBS ACT, INCLUDES CROWDFUND AMENDMENT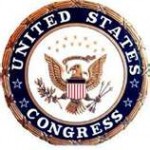 The U.S. House yesterday passed the Jumpstarting Our Business Startups (JOBS) Act.  The act included an amendment that allows small businesses and start-ups to raise capital online and through social media.  The measure reportedly also has protections for investors.  The Act was passed by the Senate last week.  The amendment was based on the Capital Raising Online While Deterring Fraud and Unethical Non-Disclosure (CROWDFUND) Act.  It is expected to address difficulties small businesses and start-ups face in securing capital, compared with larger companies, by allowing the online fundraising.  The Act now awaits President Obama's signature.

In high school sports:
Yesterday:
In baseball:
Moffat County beat Union.
In boys lacrosse:
Steamboat topped Summit.
In girls tennis:
Steamboat won all their matches against Vail Mountain.
Today:
In girls lacrosse:
Steamboat hosts Eagle Valley at 4:30.
Tomorrow:
In baseball:
Moffat County goes to Union at 3.
In girls soccer:
Moffat County travels to Battle Mountain at 4.