SPRING EXPO WEENIE DOG & DIAPER DERBY
KRAI AND 55 COUNTRY SPRING EXPO IS TODAY AND TOMORROW
The KRAI and 55 Country Spring Expo starts today.  The Expo will feature various businesses showcasing new products to thousands of visitors.  Booths will feature everything from new vehicles to kitchen appliances.  There will also be activities, with weenie dog races, crawling baby races, and robot boxing scheduled.  The Spring Expo runs from noon to 7 today and from 9 to 4 tomorrow at the Centennial Mall in Craig.
CARI AND ROB SHOW ENDS TODAY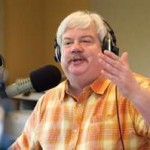 The Cari and Rob show ends their run at noon today.  Cari Hermacinski and Rob Douglas have hosted a political talk show since 2009.  The show started on 55 Country, and since its beginning, it had picked up another 8 stations.  The hosts say they've had a good run, but it's time to move on.  Cari and Rob will air their final show from 10 to noon today.  You can hear it on 55 Country.
ROCK FALL MITIGATION TO START IN MOUNT HARRIS CANYON NEXT WEEK
Colorado Department of Transportation crews will start rockfall mitigation in the Mount Harris Canyon on Highway 40 next week.  C-Dot officials say traffic between Hayden and Steamboat will be affected, but they will try to minimize the delays.  Commuters should give themselves an extra 20 to 30 minutes to get to their destination.  The project is expected to last through the summer, and crews will work between 8 and 4 Monday through Friday.  Speed limits will be reduced through the work area.  The project was highlighted by C-Dot as a high priority project after 2 years of rocks falling on the highway, sometimes causing injury and even death.  The work starts Monday.
FORECASTERS WARN OF FIRE DANGER THIS WEEKEND IN NORTHWEST COLORADO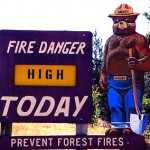 Fire danger is high inNorthwest Colorado, and it's only expected to get worse over the weekend.  Forecasters are calling for warm temperatures and heavy winds tomorrow afternoon and evening, increasing the chances for wildfires.  Fire managers inNorthwest Coloradoremind residents that you can not conduct a controlled burn without the permission of your local sheriff's office.  Burning tomorrow is not recommended.  Other ways to avoid accidently sparking a wildfire include not parking in tall dry grass, limiting smoking to cleared areas, making sure power tools have the proper spark arresters, and keeping campfires contained.
JEAN WHITE TO HOLD TOWN HALL MEETING TOMORROW IN CRAIG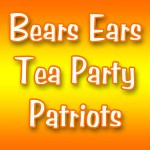 The Bears Ears Tea Party Patriots will host State Senator Jean White tomorrow andCraigCity Hall.  White will be in Craig to host a Town Hall style meeting.  White is running against Randy Baumgartner for the Senate District 8 seat this year.  Everyone is invited to show up to tomorrow's meeting, which starts at 1.
MEDICARE WORKSHOP AVAILABLE IN CRAIG NEXT WEEK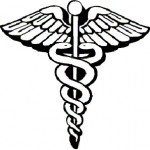 The Moffat County Council on Aging and Colorado Northwestern Community College are teaming up with the State Insurance Assistance Program to present the community with their options when it comes to Medicare.  The groups will host a workshop next week for residents curious about Medicare benefits.  The groups realize some literature on Medicare can be confusing, and they are making themselves available to clear up those issues.  The workshop is called "Medicare 101″ and will be held Tuesday from 4 to 6 in the Bell Tower Building of Colorado Northwestern Community College.  If you need to know more, call 819-6937.
ADVOCATES CRISIS SUPPORT SERVICES PLANS VICTIM SUPPORT PRESENTATION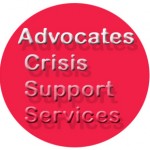 April is Sexual Assault Awareness Month.  Advocates Crisis Support Services is an agency in Craig that is vital to sexual assault victim support.  The group will have a Sexual Assault Awareness Presentation next month to talk about the issue.  The event is free and open to the entire community.  The agency says community awareness is critical, and they'd like to see a full house.  The night will feature speeches from 2 survivors of sexual assault.  The presentation will be held April 11th at 6:30 in the Moffat County High School Auditorium.  If you have questions, call 629-3799.
STATE PATROL BEGINS SEAT BELT CAMPAIGN ON MONDAY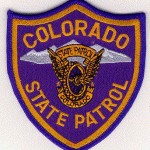 The Colorado State Patrol and authorities in 49 counties are launching a crackdown on people who fail to use seat belts.  The stepped up enforcement will begin Monday and continue for a week.  Colorado State Patrol Col. James Wolfinbarger says crashes on rural roadways represented over half of the state's fatalities last year.  187 people were killed last year in crashes on rural roadways and more than half of them were not wearing a seat belt.
STATE COULD SEE WINDFALL OVER MEGAMILLIONS JACKPOT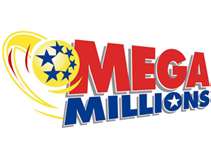 Lottery players aren't the only ones in Colorado seeing dollar signs in the record-setting Mega Millions jackpot.  State budget-writers could also benefit from an unexpected windfall. A lone winner today from Colorado would owe the state anywhere from several hundred thousand dollars in taxes a year to a single payment of more than $16 million worth of income taxes.  Those figures don't include any sales taxes from anything a winner might buy, such as a luxury car or a mansion.  Colorado Lottery officials say sales are brisk in advance of today's $500 million jackpot drawing. Last fiscal year,Colorado sold more than $25 million worth of Mega Million tickets, but had no jackpot winner.  Last year all lottery products, from scratch-off games to multistate jackpots, generated more than $113 million to support Colorado parks and recreation.
AUDITIONS FOR ANNUAL TALENT SHOW WILL BE HELD TOMORROW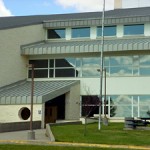 The Craig Concert Association will hold auditions this weekend for their annual talent show.  Anyone can audition, but organizers ask you keep your audition to less than 5 minutes.  The auditions will be held tomorrow in the Moffat County High School Auditorium.  They start at 10, and organizers expect them to last until about 2.  If you need more details, call 824-8326.

In high school sports:
Yesterday:
In girls soccer:
Moffat County fell to Battle Mountain.
Today:
In girls soccer:
Moffat County welcomes Steamboat at 4.
Rangely heads to Vail Christian at 3.
In boys lacrosse:
Steamboat is on the road to Grand Junction at 4.
In track:
Moffat County, Rangely and Soroco go to Central High School at 3.
Steamboat heads to Broomfield.
Tomorrow:
In baseball:
Moffat County hosts a double header with Eagle Valley, with the first game starting at 11.
Rangely travels to Paonia for a double header.  The first game starts at 11.
In girls soccer:
Steamboat welcomes Delta at 11.
In girls lacrosse:
Steamboat plays at Rampart at 1.
In boys lacrosse:
Steamboat goes to Fruita Monument at 1.