KRAI/55 COUNTRY SPRING EXPO STARTS TOMORROW
The KRAI and 55 Country Spring Expo starts tomorrow.  Over 30 exhibitors will display their products and services to the thousands of people visiting the expo.  Booths will feature everything from home electronics and garden supplies, to food and non-profit services.  There will also be activities such as baby racing, weenie dog races, and, new this year, robot boxing.  The Spring Expo runs from noon to 7 tomorrow and from 9 to 4 Saturday in the Centennial Mall in Craig.
THE CARI AND ROB SHOW ENDS TOMORROW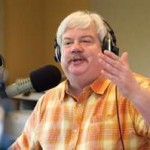 Tomorrow is the final day on the air for the Cari and Rob Show.  55 Country was Cari and Rob's flagship station, meaning it was the first station to start airing the show in 2009.  Since then, they have picked up 8 other stations, and the show is being heard from the Spanish Valley in Utah, to Fort Morgan, and from Greely to Cortez.  It featured Steamboat City Councilor Cari Hermacinski and former Washington D.C. detective and political commentator Rob Douglas.  The two say they've enjoyed their time on the show.  Their final broadcast will be tomorrow on 55 Country from 10 to noon.
ROUTT COUNTY EMERGENCY PERSONNEL WARN OF WILDFIRE SMOKE DANGER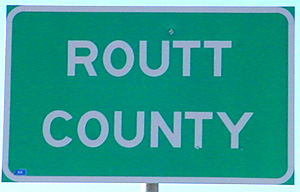 The Routt County Office of Emergency Management is issuing health warnings about smoke from wildfires.  The warning is especially urgent for those with chronic heart and lung disease.  Those with pre-existing conditions are likely to suffer more when exposed to wildfire smoke.  The OEM says people need to pay attention to symptoms such as chest pain, rapid heartbeat, shortness of breath and fatigue.  Emergency personnel say the best way for the elderly or those with pre-existing respiratory conditions to avoid worsening health problems from wildfire smoke, is to stay indoors with doors and windows closed, and run an air conditioner with the fresh air intake closed.  If the day is extremely hot, and you don't have an air conditioner, you're encouraged to find shelter some place else.  They say if the symptoms are persistent, you should call your doctor.  The OEM's full statement can be found below.
STEAMBOAT SEEKS NOMINATIONS FOR "HERITAGE" AWARD

The City of Steamboat is looking for nominations for its Heritage Award.  The award recognizes a person or organization's volunteer time, effort and service over a number of years to the Steamboat community.  That covers a wide range of possibilities, including volunteers in human services, open space preservation, and maintenance of community character.  The Steamboat City Council will review the nominations and select one person or organization to receive the award.  You'll find nomination forms at City Hall.  They must be returned by the end of the business day May 10th.  If you need to know more, call 871-8248.
DINOSAUR NATIONAL MONUMENT OFFICIALS PREPARE FOR SPRING OPENINGS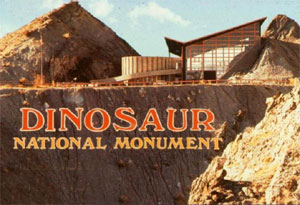 Harpers Corner Road in the Dinosaur National Monument will open to the public tomorrow.  That's according to monument officials, who are preparing for the spring and summer seasons.  Areas on the Utah side of the monument will start opening next week, and various areas will be opening throughout the spring.  The two sides of the monument are very different, but officials say each offers a unique experience, from the scenic views of the Colorado side, to the fossil viewing on the Utah side.  Many campground sites in the monument are open, but may not provide water until April or May.  Campground fees vary, but aren't charged until the water is turned on.  Park entrance fees are $10 per vehicle, or $5 per bike or motorcycle.  The Quarry Visitor Center on the Utah side of the monument is open daily from 9 to 5.  For a list of all opening dates related to the park, click here.
FOREST SERVICE LAND NEAR WALDEN TO BE AUCTIONED OFF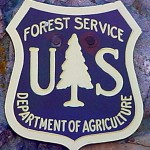 Two parcels of U-S Forest Service owned land and the three structures on the land will go on the auction block Monday.  The land is near Walden, and the structures include the old Forest Service Ranger's house, an agency bunkhouse and a single family dwelling.  Bidding will be online and will continue through the entire month of April and into May.  There will also be two open houses to view the properties.  The Forest Service says they simply no longer need the facilities or the land.  The money made from the sales will go right back into area Forest Service projects.  If you would like more information about the sale, click here.
HICKENLOOPER SUSPENDS CONTROLLED BURNS BY STATE AGENCIES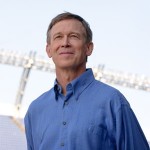 Gov. John Hickenlooper suspended the use of prescribed burns by state agencies on state lands in Colorado yesterday in the wake of the Lower North Fork Fire.  Hickenlooper says the state will conduct a thorough and comprehensive review of conditions across Colorado, as well as the protocols that have been utilized during the prescribed burns.  He is encouraging land managers who use prescribed fires as a tool to mitigate fire danger to review their procedures and protocols and carefully evaluate weather and landscape conditions.  It's not clear how long the suspension will be in place.
LAWMAKERS HAGGLING OVER WHERE TO CUT STATE SPENDING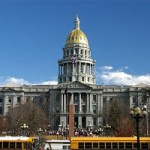 Lawmakers are deadlocked over whether to cut spending at state agencies and potentially prompt layoffs in Colorado budget negotiations.  Budget writers are getting closer to finalizing the budget and removed a big obstacle earlier this week when they said they would not pursue eliminating a nearly $100 million property tax break for some seniors.  But Democrats and economists from the governor's office say a budget provision to cut 2 percent across all state agencies needs to be removed or it will cause an estimated 435 layoffs at places including prisons, mental hospitals and the Colorado State Patrol. Republicans question that estimate.  The proposed cut is part of a deal to increase funds for state employees' health, life and dental benefits.
MEASURE TO LOWER DRUG POSSESSION PENALTIES GETS INITIAL APPROVAL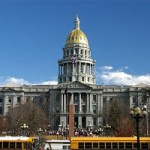 A measure to reduce penalties for some Colorado drug-possession offenses and direct money for treatment has received its first approval.  Lawmakers sponsoring the bill say drug addicts should get treatment instead of long sentences that cost the state money. Prosecutors oppose the legislation and say possessing dangerous drugs merit harsh punishments.  A Senate committee approved the bill yesterday.  The proposal would reduce possession of four grams or less of a scheduled I or II controlled substance, or two grams or less of methamphetamine, from a class 6 felony to a class 1 misdemeanor.  Scheduled I drugs include heroin and LSD. Scheduled II drugs include cocaine, methamphetamine, and some painkillers.  The bill requires that any savings from reducing the inmate population be directed toward treatment programs.

In high school sports:
Yesterday:
In girls lacrosse:
Steamboat lost to Eagle Valley.
Today:
In baseball:
Moffat County goes to Union at 3.
In girls soccer:
Moffat County travels to Battle Mountain at 4.
Tomorrow:
In girls soccer:
Moffat County welcomes Steamboat at 4.
Rangely heads to Vail Christian at 3.
In girls lacrosse:
Steamboat hosts Telluride at 5.
In boys lacrosse:
Steamboat is on the road to Grand Junction at 4.
In track:
Moffat County, Rangely and Soroco go to Central High School at 3.
Steamboat heads to Broomfield.