WIND STORM CAUSES PROBLEMS IN NORTHWEST COLORADO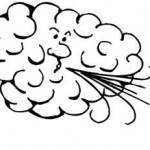 Yesterday's wind storm caused plenty of problems in Northwest Colorado.  There were power outages in the Craig and Meeker areas, including one that took the 55 Country transmitter off the air for about an hour.  There were reports of trees blowing down in the Meeker area, and unconfirmed reports of gas leaks.  The White River Field Office of the BLM was shut down for the day.  Branches were blowing off of trees all over the Yampa Valley causing minor property damage.  A controlled burn on private property in Routt County also got out of control, but firefighters were able to get a handle on it, and will be checking on it again today.  The Steamboat Ski Area shut down early, and flights into Yampa Valley Regional Airport were diverted to Denver or canceled altogether.  It's not clear how many were affected by yesterday's power outages.  There were no reports of anyone being injured by the storm.
KIDS RESCUED FROM CHUNK OF ICE IN COLORADO RIVER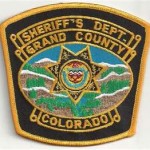 Three kids had to be pulled off a piece of ice in the Colorado River Saturday.  The Grand County Sheriff's Department says two boys and a girl were found on the ice just before noon in the river just west of Pioneer Park in Hot Sulphur Springs.  Several area fire departments, law enforcement agencies and medical responders showed up to help.  A civilian actually pulled one of the kids, a 10-year-old boy, out of the water before authorities arrived.  He was the one to report the incident after he heard the children calling for help.  The fire departments worked together to rescue an 8-year-old boy and 6-year-old girl from the ice using a ladder and a raft.  All three kids were taken to the Middle Park Medical Center to be evaluated.
BLM/FOREST SERVICE TO PERFORM CONTROLLED BURNS THIS WEEK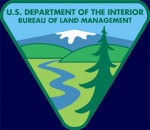 The White River Field Office of the BLM is planning a controlled burn in Moffat County this week.  The Badger Flat Project is about 12 miles northwest of Elk Springs on Moffat County Road 14.  525 acres of pinyon and juniper will be burned to improve sage grouse habitat and reduce wildfire fuels.  Crews expect to start burning today and the project is expected to last about 4 days, weather permitting.  Smoke will be visible from county roads in the area.
Another burn will be performed by Forest Rangers in an area south of the Indian Run State Wildlife Area.  The Yampa Ranger District will burn about 513 acres of grass and brush, again to reduce wildfire fuels and to improve wildlife habitat.  The burn area is 20 miles south of Hayden.  Smoke may be visible from Highways 40 and 13, and the communities of Craig, Hamilton and Hayden.  The operation is expected to last through Thursday, weather permitting.
WILDLIFE OFFICIALS TO HOLD MEETING ON ENDANGERED FISH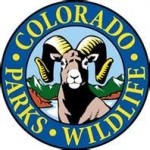 Colorado Parks and Wildlife will hold a public meeting next week to discuss the progress, benefits and future goals of the Upper Colorado River Endangered Fish Recovery Program.  Wildlife managers and biologists will be on hand to discuss the agency's efforts to recover four endangered species: the Colorado pikeminnow, the razorback sucker, the bonytail chub, and the humpback chub.  The fish are only found in the Colorado River Basin.  Those who would like to hear the update can show up to the meeting at the Rangely Campus of Colorado Northwestern Community College April 4th.  It starts at 6 and is expected to last about 2 hours.  If you need more information, call 878-6090.
CRAIG CHAMBER TO HOST HEALTH INSURANCE ROUNDTABLE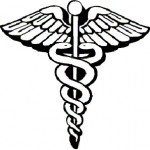 The Craig Chamber is teaming up with the Rocky Mountain Employers Health Alliance to host a business roundtable Friday.  The idea is to provide businesses accurate information about health care policy at the state and federal levels.  It will also ensure that lawmakers hear and understand the concerns businesses have about how health care legislation affects their business.  Speakers will include health care policy experts and lobbyists with the Rocky Mountain Employers Health Alliance, members of the Colorado Health Exchange Board, and representatives from the governor's office.  State representative Randy Baumgartner, State Senator Jean White, and a representative from Congressman Scott Tipton's office will also be there.  The roundtable will be held Friday evening from 5:30 to 7 at the Hampton Inn in Craig.  The event is free for Chamber members, and $5 for non-members.  For more information, call 824-5689.  Businesses are asked to fill out a short online survey that can be found here.
TEENS SOUGHT TO PARTICIPATE IN "GOVERNOR'S SUMMER JOB HUNT"

Local teens are being encouraged to participate in the 2012 Governor's Summer Job Hunt.  Each year, the program helps tens of thousands of teens get a summer job.  It's administered by the Colorado Workforce Center, connecting teens with employers willing to give them a chance to learn and put their skills to use.  This is the program's 32nd year, and even in recessions it has proven successful.  Workforce Centers also offer to teach potential workers how to fill out a resume and application, interviewing skills, and job search strategies.  For more information about the Governor's Summer Job Hunt, click here.
STATE LAWMAKERS FIND ENOUGH MONEY TO REINSTATE SENIOR TAX BREAK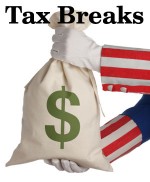 There now appears to be enough state revenue to fund a senior property-tax break and partially restore cuts to education.  The news that the Senior Homestead Exemption could be funded in the 2012-13 budget year, which starts in July, helped ease tensions among both legislative parties.  Joint Budget Committee staff yesterday told members that with the budget-balancing actions the panel had already taken, and with the improved state revenue picture announced last week, there was $199.8 million left for the 2012-13 budget year. That's after taking into account the $98.6 million needed to fully restore the senior tax break.  Lawmakers are considering increasing funding to all levels of education with the extra funds.
BILL AMENDED TO INCLUDE GOVERNMENT WORKERS IN DRUG TESTING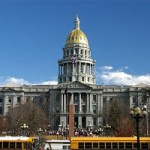 A bill that requires welfare recipients to undergo drug testing was amended Friday to require that statewide elected officials also get tested.  The constitutional officers – governor, lieutenant governor, attorney general, secretary of state and treasurer – and all 100 lawmakers would have to pay for their annual tests.  House Minority Leader Mark Ferrandino said that drug testing welfare recipients but not other groups of people who benefit from government money is unfair.  Under House Bill 12-1046, those applying for assistance through the Colorado Works program must pass a drug test prior to receiving assistance.  The bill was heard Friday by the House Appropriations Committee, which passed it onto the full House on a 7-6 party-line vote.  All committee members voted for Ferrandino's amendment to include testing of statewide officials.

In high school sports:
Today:
In baseball:
Moffat County hosts Union at 3.
In boys lacrosse:
Steamboat welcomes Summit at 4.
Tomorrow:
In girls lacrosse:
Steamboat hosts Eagle Valley at 4:30.