REPUBLICAN ASSEMBLIES HELD IN MOFFAT AND ROUTT COUNTIES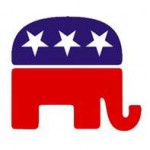 Republican Assemblies were held over the weekend in Routt and Moffat Counties.  The assemblies are held to determine how candidates will be listed on the primary ballot, and to elect delegates to the State Assembly next month.  In Moffat County, Chuck Grobe will appear as the top name on the primary ballot for County Commissioner District 2.  That's the seat currently held by Audrey Danner, who will also appear on the ballot.  Former Craig Mayor Dave DeRose will be the only name listed for the District 1 seat.  In Routt County Brita Horn was the only candidate to garner enough votes to make the primary ballot for the District 1 seat, a seat being vacated by long-time commissioner Nancy Stahoviak.  Rio Blanco County's Republican Assembly is scheduled for next month.
WILDLIFE OFFICIALS URGE HIGH COUNTRY RESIDENTS TO BEAR PROOF THEIR HOMES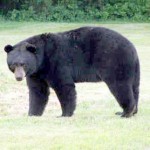 Colorado Wildlife Officials are again reminding residents that the early spring time weather, means early waking for black bears.  Temperatures have been into the 70′s in parts of the state, and bears are starting to wake from hibernation.  So far, wildlife officials say they have had only a few sightings reported, but it's a good time to start bear proofing your home.  That includes storing trash in bear proof containers, keeping pet food locked up or indoors, taking down bird feeders, and keeping barbecue grills clean.  You should also feed pets indoors, and never store food in your car.  If you'd like to know more ways to bear proof your home, click here.
BLM DOLES OUT MONEY FOR WILD HORSE AND BURRO MANAGEMENT AREAS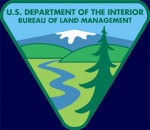 The Bureau of Land Management has approved nearly $300,000 in the current fiscal year for 12 projects aimed at improving Western Rangeland conditions where wild horses and burros roam.  Around a third of those projects are in Colorado, and two are in the northwest part of the state.  The Little Snake Field Office will get $25,000 to develop a "Friends of the Sandwash Basin" group that would work with the BLM to clean up the Herd Management Area by removing large quantities of old woven wire and remnants of structures and corrals.  The White River Field Office will get $20,200 to develop a Herd Management Area volunteer partnership to help the BLM monitor rangeland health, maintain and install range improvements, collect wild horse census information, and develop a motorized viewing tour of the HMA, complete with signage and brochures.
SHELL TO HOLD PUBLIC UPDATE ON PLANS FOR EXPLORATION IN MOFFAT AND ROUTT COUNTIES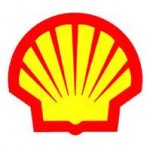 Shell wants to update citizens on their oil and gas activity.  Representatives from the company have put together a gathering for tomorrow night.  Residents can stop by and hear what Shell has done in Moffat and Routt Counties so far, and what the future holds for their drilling activities.  There's no need to call ahead.  The meeting is open to everyone.  It starts at 5:30 tomorrow night at the Haven Community Center in Hayden.  Light snacks and drinks will be served.
STATE ATTORNEY GENERAL A SPECTATOR AT HEALTH CARE DEBATE IN WASHINGTON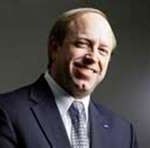 Colorado Attorney General John Suthers is in Washington today as the state and others challenge the health care law.  The Republican attorney general is in Washington not to argue before the high court on the health law. But he's watching the proceedings because Colorado is one of 26 states that have challenged the law as beyond the powers of the federal government.  The Supreme Court has scheduled three days of arguments on the health law. If upheld, the law will force dramatic changes in the way insurance companies do business, including forbidding them from denying coverage over existing medical conditions and limiting how much they can charge older people.
HICKENLOOPER SIGNS SEVERAL BILLS OVER THE WEEKEND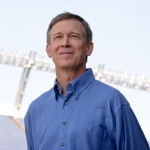 Gov. John Hickenlooper signed a bill to let municipalities control the amount of taxes to exempt on business equipment and a measure to direct colleges to create a system for awarding credit for prior work and military experience.  Those are among several bills Hickenlooper signed Saturday.  One bill lets local governments choose whether to exempt all taxes on business equipment, including office furniture. Current law caps such exemptions at 50 percent. Another bill calls on colleges to create systems for giving students credit for certain military and job experiences.  Supporters say that would reduce costs on students by allowing them to graduate faster.
BENNET STARTS ONLINE PETITION TO RENEW VIOLENCE AGAINST WOMEN ACT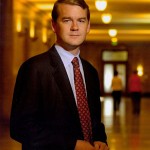 Senator Michael Bennet is urging citizens to sign his on-line petition to reauthorize the Violence Against Women Act.  The Act is credited with bringing to light, issues of domestic violence.  Since its enactment, reporting of domestic violence has gone up 51%.  The Act has led to various community rape assistance and awareness programs, programs Bennet says could disappear if it isn't reauthorized.  Bennet has organized an online petition that can be signed by citizens and then sent to Washington.  You'll find a link to it here.

In high school sports:
Over the weekend:
In baseball:
Steamboat split their double header with Glenwood.
In girls soccer:
Moffat County fell to Grand Valley.
Steamboat beat Eagle Valley.
In boys lacrosse:
Steamboat topped Air Academy Friday, then beat Eagle Valley Saturday.
In girls tennis:
Steamboat finished 5th in the Western Slope Open in Grand Junction.
Today:
In girls golf:
Moffat County competes at Fruita Monument at 9:30.
Tomorrow:
In baseball:
Moffat County hosts Union at 3.
In boys lacrosse:
Steamboat welcomes Summit at 4.