TMH PROVIDER ARRESTED FOR THEFT OF DRUGS

Craig police have arrested Richard Dickerson, a certified registered nurse anesthetist who provided services at The Memorial Hospital at Craig.  The arrest was the result of an internal investigation, prompted by staff concerns about Dickerson's unusual behavior.  Hospital officials say the internal investigation led to the discovery of missing Propofol, a drug used by anesthetists.  Craig police were notified of the findings Wednesday morning, and arrested Dickerson on charges of theft of under $500.  Police say Propofol is not considered a controlled substance in Colorado.  Dickerson has been released on bond, but officers say additional charges are likely.  Hospital officials say Dickerson has only been providing services for them for about 20 days.  They say they have other anesthetists they can use now that Dickerson is no longer providing services, and there will be no disruption to any patient schedules.  Spokesperson Jennifer Riley says they are disappointed in Dickerson's actions, and says they are confident he was acting alone.
CRAIG COMMUNITY ENCOURAGED TO SUPPORT DAHLBERG WITH PLAY ATTENDANCE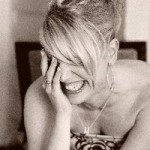 The Moffat County High School Drama Department has two more performances of "Rehearsal For Murder" on tap.  The cast and crew of the play are urging the community to fill the school's auditorium for the next two nights as a show of support for their director, Heather Dahlberg.  Dahlberg lost her mother, brother and sister-in-law in a plane crash Wednesday morning.  They were on their way to Craig to see the play.  Dahlberg lost her father to a heart attack last year, while he and her mom were in town for another one of her plays.  The remaining performances are at 7 tonight and tomorrow night.  Tickets are $5 and you can get them at the door.
MOFFAT COUNTY HIGH SCHOOL STUDENTS HELP WITH DEER STUDY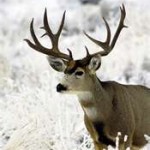 Six Moffat County High School students are being praised for helping Colorado Parks and Wildlife researchers and managers study mule deer as part of an ongoing research project in the Piceance Basin.  Tyler Ripka, Brady Martinez, Ryder Seely, Kolton Wickham, Justin Stephensen and Aaron Shaffer are all enrolled in Rick Murr's Wildlife class at the high school, a class that encourages students to consider a career in wildlife management.  Their research project is a continuation of wildlife officials attempt to determine why mule deer populations are declining in the Piceance Basin.  The study is being funded by the BLM, universities, and the energy industry.  You'll find a link to more information here.
PUBLIC INVITED TO MAKE FINAL COMMENTS ON HOWELSON RODEO DESIGNS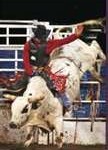 Norris Design, the company redesigning the Howelson Hill Rodeo Grounds, will hold a public meeting to go over the final draft of the Schematic Site Plan Design.  The city's Rodeo Board, and the Parks, Open Space and Recreational Services will also be there.  This will be the last time the public can weigh in on the design.  All business owners, sports groups, and other parties interested in future use of the grounds are encouraged to attend.  The meeting will be held Wednesday from 5:30 to 6:30 in Centennial Hall.
ROUTT COUNTY OFFICIALS REMIND AG BURNERS OF PROCEDURES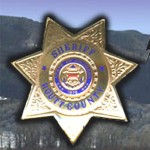 Routt County fire and law personnel are reminding residents that agricultural burns need to be cleared through the Sheriff's Office.  Agricultural burning is usually done to prepare a field for new crops.  Sheriff's officials say they need to know the location of the burn, the size of it, your start and finish times, the materials being burned and who owns the property your burning on.  They also say other fires, such as recreational or open burnings, should be reported to your local fire department.  Anyone conducting a burn should be aware of weather conditions, and should keep in mind that those conditions could change at any time.  You should always have a shovel and plenty of water on hand to keep fires from getting out of control.  Most importantly, you should never leave a burn area, until it is completely extinguished.
CONTROLLED BURNS PLANNED FOR BROWNS PARK WILDLIFE REFUGE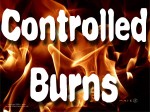 Brown's Park Wildlife Refuge staff is taking advantage of spring weather to do some controlled burning on the Refuge.  They'll be burning wetlands and meadows at Harry Hoy Bottom and Hog Lake.  The idea is to reduce hazardous wildfire fuels, while improving habitat for wildlife.  Smoke will be visible from Highway 318 and Moffat County Road 10.  The burns will last into late May, as the weather permits.
SAFARI CLUB INTERNATIONAL HOLDS FUNDRAISING BANQUET IN CRAIG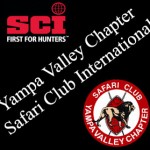 The Yampa Valley Chapter of Safari Club International will hold their fundraising banquet tomorrow night.  Proceeds support the organization.  The banquet will be held at the Holiday Inn of Craig tomorrow night.  Cocktails start at 6 and the dinner is at 7.  Tickets are $45 per person, $85 per couple, or $500 for a table.  You can get your tickets at Rummel Chiropractic or Mountain Man Taxidermy in Craig.  If you need more information, call 826-0089.
BILL TO CREATE LOCAL BUSINESS APP HEADS TO STATE HOUSE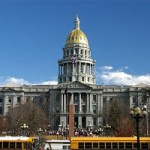 A bill to create a smartphone app that shows Colorado locally owned businesses will face its toughest test yet in the Republican-controlled House.  Senate Democrats approved the proposal earlier this month, saying the bill is a way to promote and boost local businesses.  But Republicans are skeptical.  They question whether the bill is necessary and argue that it duplicates what the private sector is already doing.  The bill directs the state's Economic Development and International Trade office to create an online database of locally owned business by Jan. 1, 2014, and also develop the app for smartphones.  Businesses that want to be listed would pay a $10 annual fee.

In high school sports:
Yesterday:
In girls soccer:
Steamboat fell to Battle Mountain.
In girls lacrosse:
Steamboat lost to Fruita Monument.
Today:
In baseball:
Rangely goes to Grand Junction at 1.
In girls soccer:
Moffat County is on the road to Grand Valley at 4.
In boys lacrosse:
Steamboat travels to Eagle Valley at 4.
Tomorrow:
In baseball:
Moffat County heads to Battle Mountain for a double header.  The first game starts at 11.
In girls soccer:
Rangely hosts Vail Mountainat 1.
Steamboat is home against Eagle Valley at 11.
In boys lacrosse:
Steamboat is on the road to Air Academy for a game at 11.
In track:
Moffat County, Steamboat and Hayden compete in Grand Junction at the Mickey Dunn Invitational at 9.
Soroco travels to Parker at 9.
Rangely and Meeker are on the road to Hotchkiss at 9.