CNCC PLANS 50TH ANNIVERSARY CELEBRATION

Colorado Northwestern Community College is celebrating 50 years in business.  The school has just approved a new 50th anniversary logo to commemorate the milestone, and is planning a re-dedication ceremony this fall.  The college opened in the fall of 1962, with a dedication ceremony on Saturday October 13th.  This year, October 13th again falls on a Saturday, a fitting date for the re-dedication ceremony.  Other events throughout the year will also highlight the college's anniversary.  The new logo incorporates the original 1962 seal of the college, along with a headline from a 1962 edition of the Rangely Times reading "Northwest Colorado's gateway to higher education".  It also features the school's colors of red and black, with gold numbers to symbolize the golden anniversary.  CNCC's official 50th anniversary will officially be kicked off with the CNCC Foundation Dinner Dance next month.
XCEL ENERGY WINS TOP ENVIRONMENTAL AWARD
Xcel Energy says they've been given Energy Star's highest award again.  Energy Star is an Environmental Protection Agency program that has been around since 1992.  It's a voluntary market-based partnership that attempts to reduce greenhouse gasses through increased energy efficiency.  According to a press release, this is Xcel's third year winning the award, having also taken the honors in 2009 and 2011.  It was presented last week in Washington D.C.  The press release says Xcel received the award for continued leadership in delivering energy efficiency to its customers.  Xcel has a power plant in Hayden.
STEAMBOAT ALL ARTS FESTIVAL IS NOW TAKING REGISTRATIONS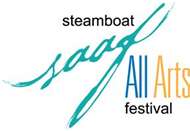 Registration is now open for the Steamboat All Arts Festival.  The festival comes up at the end of the summer, and lasts for 4 days.  The idea is to highlight the arts and culture in the Yampa Valley, while featuring local and nationally renowned artists.  Local artists are urged to enter their creations.  The show dates are from August 16th through the 19th.  If you need to know more, you can call 970-457-4529.
STATE HAS EXTRA $149 MILLION FOR NEXT FISCAL YEAR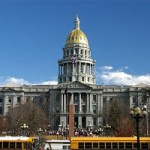 Colorado will have up to $149 million more to spend in the fiscal year that starts in July, money that is likely to intensify a battle between Democrats and Republicans over restoring a property tax break for seniors.  Democratic Gov. John Hickenlooper wants to use the extra funds to ease cuts to education and other programs while targeting aid for the poorest seniors. However, Republicans, who control the state House, say the state should restore the Senior Homestead Exemption, a property tax break that goes to rich and poor seniors alike.  Under Hickenlooper's proposal, $63.4 million would be targeted at the state's "neediest seniors," money that might help bolster existing programs that assist income-qualified seniors with utility and heat bills or rent. Hickenlooper, who has proposed suspending the senior property tax break again this year, said the details haven't been worked out yet.
STATE HOUSE APPROVES BILL TO SCALE BACK ADULT CHARGES FOR JUVENILES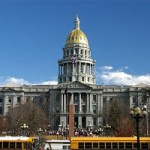 The Colorado House approved legislation that restricts prosecutors' authority to charge juveniles as adults.  The bill that now heads to the Senate would limit district attorney's power to charge youths as adults in only the most serious felonies, like murder. The decisions would also be reviewed by a judge.  Currently, prosecutors can charge youths as adults for more types of crimes and decisions are not reviewed by a judge.  The bill passed 45-20 yesterday.  Supporters say prosecutors have too much power and that too many juveniles are being charged for mid-level felonies. Defenders of the current system say prosecutors are best equipped to make charging decisions and that there's no evidence of abuse.
REPUBLICANS DEFEAT BILL TO LIMIT CREDIT CHECKS BY EMPLOYERS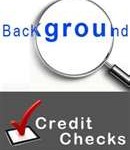 A Democratic proposal to help job-seekers with bad credit has been rejected in Colorado amid business complaints that a well-intentioned proposal to ban employer credit checks would burden employers.  A committee in the Republican House voted yesterday to defeat a bill to ban credit checks on job applicants. The bill passed the Democrat-controlled Senate last month.  Supporters said today's unemployed are facing a tougher time because they've often taken a hit on their credit reports and employers are using that against them.  But the opponents of the legislation said it would take control away from employers and open them up for lawsuits from disgruntled applicants.
JUDGE HEARS ARGUMENTS ON OUT OF STATE RESIDENTS CARRYING CONCEALED GUN PERMITS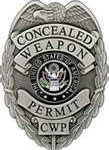 A challenge to Colorado's law allowing concealed gun permits for residents only is before a federal appeals court.  Arguments were heard yesterday by a three-judge panel of the 10th U.S. Circuit Court of Appeals in a case involving Washington resident Gray Peterson.  A federal judge last year tossed out Peterson's lawsuit filed against Denver and the state's Department of Public Safety. Peterson claims that being denied a concealed weapons permit because he's not a Colorado resident violates his Second Amendment rights to bear firearms.  According to gun rights groups, Colorado is one of 23 states, plus the District of Columbia to not honor a concealed weapons permit from Washington state.  A law pending in Congress would require states permitting concealed weapons laws to honor permits from other states.
BBB WARNS OF CREDIT CHECK SCAM CIRCULATING THROUGH THE MAIL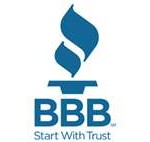 Scams that come through the mail are not new, but this one might make you look twice.  The Better Business Bureau says it's received several reports about an official-looking letter that requests Social Security numbers.  The letter says that the National Consumer Telecom and Utilities Exchange has been notified about negative information that will impact your credit report.  The letter asks consumers to fill out their Social Security number and date of birth to receive that report.  The BBB says everyone is entitled to a free credit report every year from each of the three major credit bureaus.  They also say you should never give out personal information.

In high school sports:
Yesterday:
In girls soccer:
Moffat County's game against Glenwood was postponed due to weather.
In girls lacrosse:
Steamboat fell to Summit.
Today:
In baseball:
Rangely travels to Roosevelt for a double header.  The first game starts at 1.
Meeker hosts a double header with Fruita Monument.
In girls soccer:
Rangely plays at Rifle at 4.