RESEARCHERS SAY BEETLES ARE BREEDING FASTER THAN EXPECTED
University of Colorado researchers say mountain pine beetles that are devastating forests across the West are now breeding twice in some years.  Researchers say the beetles usually lay their eggs in late July or August. The larvae then burrow deeper into the bark, where they spend the winter.  In the spring, the beetles emerge and fly away, seeking other trees.  Reports say researchers saw the insects taking flight at odd times and determined they were breeding twice after emerging at the end of summer.  A 2011 aerial survey showed about 4.6 million acres in Colorado,Wyoming and South Dakota have been affected since the first signs of the outbreak in 1996.  That's up from about 4.3 million acres in 2010.
WILDLIFE OFFICIALS WARN OF EARLY BEAR AWAKENINGS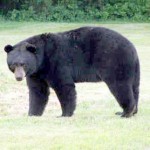 Wildlife officials say the early onset of warm weather in the mountains could mean sleeping bears will awake early this season.  Shannon Schwab with the Colorado Division of Parks and Wildlife says residents should make sure the latches on their bear-resistant trash bins are working properly. She says when bears wake up and there is not natural food for them, they will gravitate toward human food sources.  Residents also are being asked to put their trash out the morning of pickup and to store bird feeders and other attractants away from houses and cars.
FORESTERS WARN OF WEAK TREES AND MOTOR VEHICLE RESTRICTIONS
Even as snow is forecast throughout the day, the U.S. Forest Service is issuing a couple of spring-time reminders to forest visitors.  Officials of the Routt-Medicine Bow National Forest say the two biggest spring-time issues that visitors need to be aware of are falling trees and rules for motor vehicle use.  There are still thousands of standing dead trees in the forest, most killed by the bark beetle epidemic.  Forest officials remind visitors to be aware of and avoid dense patches of dead trees, as they can fall without warning.  Camps should be set up away from dead trees, and visitors should stay out of the forest during high winds.  Forest officials also say it's a good idea to carry a chainsaw with you to remove fallen trees blocking roads.  As for where motor vehicles are allowed to travel, signs and maps mark designated trails and roads, and visitors are expected to know those locations.  Violators will be fined, and charged for any damages that result from the infraction.  Certain areas are still closed due to elk calving or impassable roads.  You can get more information by visiting the forest service website, or by calling your local forest service office.
WILDLIFE OFFICIALS SAY 2011 WAS A SUCCESSFUL HUNTING YEAR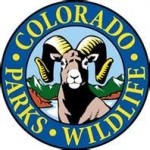 Colorado Parks and Wildlife has released numbers that show the state offers some of the best big game hunting in the country.  Once again in 2011, Colorado hunters harvested more elk than in any other state. Colorado is home to the world's largest elk herd, which boasts about 280,000 head.  There were over 43,000 elk harvested in Colorado last year, down about 9.5 percent from 2010, but still tops in the country.  The reduced harvest was expected, because fewer licenses were issued last year.  Deer and antelope hunters also had a good year.  There were an estimated 33,200 deer harvested in 2010, and around 11,700 pronghorn antelope.  You can get a brochure for the upcoming big game hunting seasons, by clicking here.
KINDERGARTEN REGISTRATION STARTS TODAY IN STEAMBOAT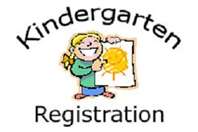 Kindergarten registration in Steamboat is this week at Soda Creek and Strawberry Park Elementary Schools.  School district officials remind parents to bring their child's birth certificate, immunization records, proof of residence, and a current photo of your child.  Those opting for the full-day kindergarten will have to pay a $200 deposit.  Registration will be held from 9 to 2:30 every day this week.  For further details, call the respective school.
U.S. FOREST SERVICE PLANS PRESCRIBED BURN IN NORTH ROUTT COUNTY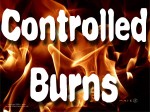 The Parks Ranger District of the U.S. Forest Service is letting residents in the Cowdrey area of North Routt County, that they will be conducting prescribed burns in the area this week.  There are a number of slash piles on about 575 acres that need burned to reduce wildfire potential this summer.  The area is about 15 miles west of Cowdrey, around the Big Creek Lakes Summer Home Group and the communities of Twisty Park and Pearl.  The operation is expected to start Wednesday, weather permitting, and last through Saturday.  Smoke may be visible from Highway 125 and Wyoming Highway 230.
STATE ECONOMISTS REPORT COULD AFFECT LEGISLATIVE BATTLES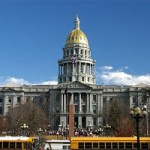 Colorado economists are about to release a quarterly tax forecast that will have major implications for the state budget.  Lawmakers are hopeful that today's report will show enough improvement in the state economy to prevent further cuts to schools and public colleges. The forecast will also give lawmakers a better idea about whether they can pay for a property tax break for seniors that's been foreshadowed to spark a big partisan fight.  One lawmaker said monthly tax receipts he's seen from the Colorado Department of Revenue show revenues increasing more than what state economists predicted in December.  The state's general fund is just above $7 billion.
JEAN WHITE SPONSORS BILL TO ENSURE VOTER PRIVACY PROTECTION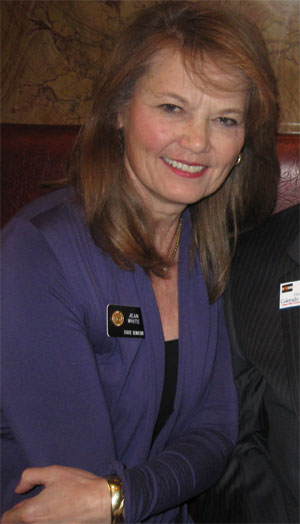 A bill sponsored by Senator Jean White of Hayden, and Rollie Heath of Boulder, to protect voting privacy while also ensuring transparency in the process unanimously passed the Senate State Veterans and Military Affairs Committee this week.  Under current law if a citizen submits a Colorado Open Record request, they are able to view ballots that have already been cast, which could reveal how an individual voted. Senate Bill 155 puts in place provisions that will protect personal voter information, while also maintaining transparency in the process. The bill establishes a blackout period 45 days prior to an election and 17 days after an election, or until certification. The blackout period is meant to guarantee that ballots remain untouched, preventing them from being misplaced or miscounted. The ballots will be made available to examine once the blackout period ends.
PENALTIES DISCUSSED FOR THE DEATH OF A FETUS DURING CRIME AGAINST MOTHER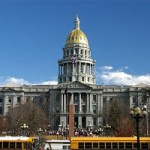 A person who hurts a pregnant woman and causes her unborn child's death or injury would face additional charges under a bill that got an initial nod from the House last week.  House Bill 1130 sparked a ferocious debate, with Democrats arguing the bill conferred "personhood" status on a fetus and could be interpreted as criminalizing abortion.  They also claimed the measure amounted to another battle in the war on women, a contention dismissed by the sponsor.  The Republican-controlled House could take a formal vote on the measure as early as today. Most lawmakers expect it to pass, but its fate is less certain when the measure goes to the Democrat-controlled Senate where a similar bill died in committee earlier this session.

In high school sports:
Over the weekend:
In baseball:
Moffat County lost Friday to Emery, Utah at a tournament in Montrose.  Saturday they beat Paonia and lost to Montrose.
Steamboat beat Middle Park Friday, then beat Glenwood and lost to Summit Saturday.
In girls soccer:
Steamboat won the tournament at Colorado Academy.
In boys lacrosse:
Steamboat beat Durango Friday and Glenwood Saturday.
In girls tennis:
Steamboat won all their matches with Boulder Friday, and 6 out of their 7 matches with Air Academy Saturday.
Today:
In girls soccer:
Moffat County hosts Glenwood at 4.
In girls golf:
Moffat County goes to the Montrose Invite at 11.
In girls lacrosse:
Steamboat welcomes Summit at 4.
Tomorrow:
In baseball:
Rangely travels to Roosevelt for a double header.  The first game starts at 1.
Meeker hosts a double header with Fruita Monument.
In girls soccer:
Rangely plays at Rifle at 4.
MANNING CHOOSES BRONCOS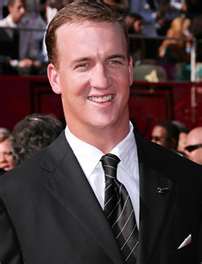 Reports are claiming Peyton Manning has chosen which football team he will play for next years.  Manning will reportedly sign with the Denver Broncos.  The rumor is that the contract is for 5 years and worth $90 million.  It's not clear what this means for Tim Tebow, however rumors have him on the trading block.