FUNDS AVAILABLE FOR SAGE GROUSE CONSERVATION MEASURES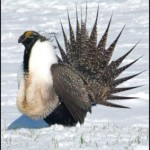 The U.S. Department of Agriculture's Natural Resource Advisory Council in Colorado is letting farmers and ranchers know that funding is available to help them implement conservation practices as part of the Sage Grouse Initiative.  The initiative targets efforts to address local resource concerns for the bird.  There is no deadline to apply for the funding, but money is released in cycles.  The first cycle will be March 30th, with the next coming up this summer.  Through the initiative, farmers and ranchers are implementing practices such as prescribed grazing systems, fence marking, range plantings, brush management, and cross fencing into their agricultural operations.  Those interested in the program can find more information here.
FISHING LICENSES ARE ON SALE FOR 2012-2013 SEASON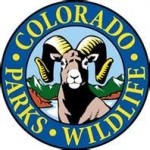 Fishing licenses for the 2012-2013 season are available at license agents, Parks and Wildlife Offices, online, and by phone. Colorado Parks and Wildlife is issuing the reminder before the season begins next month.  The new Colorado Fishing brochure is also available.  The online version includes a link to printable fishing maps, and information on ways anglers can protect their fisheries from illicit stocking and aquatic nuisance species.  Wildlife officials remind anglers that when visiting waters in State Parks, they will have to submit to an inspection of their watercraft.  The agency is in the midst of an ongoing effort to prevent non-native species such as quagga mussels, zebra mussels, and rusty crayfish.  You'll find a link to the online-version of the fishing brochure here.
HICKENLOOPER SIGNS LOCAL FOODS BILL INTO LAW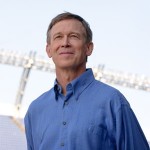 Yesterday, Governor John Hickenlooper signed the bipartisan Local Foods, Local Jobs Act into law. The Local Foods, Local Jobs Act supports local, small-scale growers and producers by creating alternative methods for them to sell homemade, value added goods. The legislation will allow small growers to sell their products directly to consumers, jump starting local economies and increasing the availability of healthy, locally grown foods. Colorado Commissioner of Agriculture John Salazar and local farmers and producers were present to show their support at the bill signing.  The Act will ease impediments to local markets by exempting home kitchens from certain health inspections that are generally applied to large retailers. Home kitchens will be trained on safe food handling and processing procedures, as well as labeling requirements to ensure healthy products.  Nearly 30 other states have passed similar laws to promote local products.
IRS WARNS OF TAX RETURN SCAM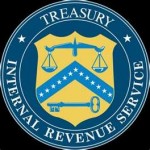 The Internal Revenue Service has a warning for those who have yet to file their tax returns.  Beware of fraudulent tax refund schemes.  The Service says there is an emerging scam that tempts victims into claiming fraudulent refunds based on the American Opportunity Tax Credit.  Scammers falsely claim they can obtain a tax refund or nonexistent stimulus payment for their victims, promising refunds to people who have little or no income and with no federal income tax filing requirement.  Of course, those scammers would need your personal information.  Authorities say to never give out personal information over the phone, or to anyone you don't trust.  For facts on tax benefits click on the IRS link.
U.S. ATTORNEY'S OFFICE SENDS MORE "CEASE AND DESIST" ORDERS TO POT SHOPS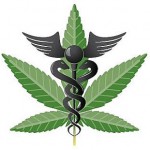 The United States Attorney's office plans to demand a shutdown of more medical marijuana dispensaries operating within 1,000 feet of a school.  U.S. Attorney John Walsh won't say how many dispensaries will receive letters or how it is choosing which dispensaries to target.  The letters will reportedly be sent soon, but a time table has not been given. Federal prosecutors are finalizing locations to receive letters.  Dispensaries in 22 locations close to schools voluntarily chose to close their doors or relocate after the U.S. Attorney's office sent its first round of letters in January.  If dispensaries did not voluntarily close, federal prosecutors say federal agents would have intervened.
SENATORS ASK LABOR DEPARTMENT TO REVIEW GUEST WORKER CONCERNS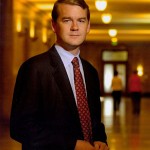 A bipartisan group of senators is asking Secretary of Labor Hilda Solis to review the H-2A Visa program.  The program provides the opportunity for "guest" workers to enter the country for labor purposes, primarily in the agriculture industry.  The senators are raising questions put forth to them by producers about administration delays resulting in labor shortages, as well as a lack of uniformity in the application of H-2A regulations.  The senators point out that the Labor Department lowered its target compliance rate for timely decision from 95% in 2006 and 2007 to 57% in 2011 and 2012.  They say appeals of denied H-2A applications have also grown by over 800%.  There were six U.S. Senators, including Colorado's Michael Bennet, who signed the letter.
BILL TO CREATE AT-RISK ADULT TASK FORCE MOVING THROUGH SENATE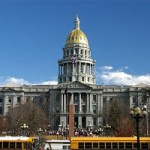 A Senate committee approved a bill yesterday that would create a task force to study the reporting of abuse and neglect of at-risk adults – legislation even the bill's sponsor said didn't do as much as she would like to protect people.  State Senator Evie Hudak said she had hoped to include in her bill a requirement for certain people, such as health care providers and law enforcement, to report suspected abuse of seniors and disabled adults.  Lawmakers have tried on five previous occasions to get such a bill passed. Each time it has been killed by either state lawmakers or the sitting governor, due largely to concerns about the increased costs for county human services departments and law enforcement. Colorado is one of just four states nationwide that doesn't have a mandatory reporting law for those groups.
SENATE COMMITTEE APPROVES BILL TO REDIRECT HYBRID CAR TAX CREDITS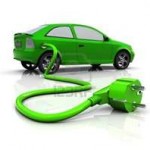 The Senate Finance Committee has approved House Bill 1299 which supporters say will ensure that Colorado citizens receive the tax credits owed to them. The state's Innovative Motor Vehicle Tax Credit is available for citizens who purchase or lease hybrid vehicles. House Bill 1299 stipulates that this tax credit should go to the consumer purchasing the car and not the company leasing it. Some auto dealers were promising potential customers the tax credit when leasing hybrid vehicles. However, some consumers later faced difficulties claiming the tax from the finance agency because the credit was already being claimed by the lessor.  As per the Innovative Motor Vehicle Tax Credit, Colorado allows an income tax credit to taxpayers who have purchased an alternative fuel vehicle, converted a motor vehicle to use an alternative fuel, or have replaced a vehicle's power source with an alternative fuel power source. Current law gives the leasing company the option of claiming the credit or passing it on to the lessee. House Bill 1299 specifies that the person actually driving the car is the only individual able to claim it.

In high school sports:
Yesterday:
In girls soccer:
Steamboat topped Colorado Academy.
Today:
In baseball:
Moffat County plays at 1:30 at a tournament in Montrose.
Meeker goes to Skyline for a double header, with the first game starting at 2.
In girls soccer:
Steamboat continues at a tournament at Colorado Academy.
In boys lacrosse:
Steamboat is on the road to Grand Junction to play Durango at 4.
Tomorrow:
In baseball:
Moffat County continues at a tournament in Montrose.
Meeker goes to a double header at Adams City, with the first game starting at 10.
In girls soccer:
Steamboat finishes up at the tournament at Colorado Academy.
In boys lacrosse:
Steamboat plays Glenwood in Grand Junction at 11.
In track:
Hayden, Steamboat, Meeker and Moffat County go to the Delta Invite at 9.