COLORADO'S RURAL AREAS TO GET MORE TRANSPORTATION FUNDS
Colorado's rural areas will get an increase in funds under the new federal transportation bill passed by the Senate yesterday.  An amendment in the bill features a change in the rural transit formula, which determines how much money goes to rural areas of the country.  The formula takes into account rural populations and land area.  The change allows the number of miles traveled on rural transit trips to also be taken into account.  The overall effect is that Colorado's share of funds will rise from $7.7 million in fiscal year 2011 to $9.1 million this year.
ONE KILLED IN R.V. FIRE IN GRAND COUNTY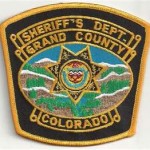 Authorities say one person is dead after a fire broke out in an RV in Grand County yesterday.  The Grand County Office of Emergency Management says authorities were called to the T Lazy W Park at about noon.  Grand Lake Fire and Grand County EMS both responded to the scene.  The Grand County Sheriff's Office and the Grand County Coroner are investigating the fire and what caused it.  The victim's name was not released.
STATE PATROL ISSUES SUMMONS TO STEAMBOAT OFFICER AFTER CRASH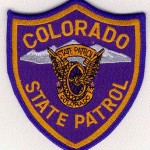 The Colorado State Patrol issued a summons to a Steamboat police officer yesterday after a minor car crash.  The accident happened at Central Park Drive and Mount Werner Road, when Sargent Gerard Geis was trying to turn left onto Mount Werner Road.  Troopers say he clipped a car during the turn.  The couple in the other car was taken to Yampa Valley Medical Center where they were treated for minor injuries.  Geis was in his patrol vehicle at the time.  He was not hurt.
GOVERNOR SET TO REVIEW BILL THAT GIVES TAX BREAKS TO BUSINESSES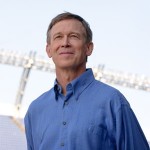 A potential tax break on business equipment is headed to the desk of Governor John Hickenlooper.  The Senate voted 34-0 yesterday to give final approval to the measure that allows municipalities to control how much of the taxes they want to exempt.  The legislation would give municipalities the choice to exempt all taxes on equipment, including office furniture, for new businesses. Current law caps such exemptions at 50 percent.  Republicans have been pushing for years for a tax break on business equipment. Democrats agreed to the measure this year because it gives local government a choice of whether to expand the tax break.
SENATE COMMITTEE PASSES VOTER TRANSPARENCY BILL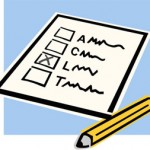 A Senate committee has unanimously passed a bill that backers say ensures the secrecy of voters' private choices.  The bill was drawn up after a ruling by the Colorado Court of Appeals that effectively made voted ballots a public record.  The Colorado County Clerks Association told lawmakers that procedures were needed to ensure voter privacy was protected during ballot inspections by the public.  Senate Bill 155 sets those procedures and lays out a consistent method to maintain the highest level of transparency, while making sure voters choices are not disclosed.  The bill has bipartisan support, and next heads to the full senate.
STRUGGLING SCHOOL DISTRICTS ARE CHANGING THEIR SCHEDULES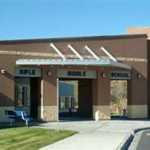 The sagging economy is now forcing some school districts to adjust their school week.  For example students from Rifle to New Castle are switching to a four-day school week.  The Garfield Re-2 school district board voted Tuesday to cut the school week because of continuing state budget costs.  Board president Chris Pearson said the board ruled out closing schools because of public concern.  District officials believe much of the savings would come from reduced hours for nearly 200 non-teaching staffers.  There also would be savings in areas such as transportation, food services and utilities.  While school officials in Northwest Colorado have also had to make adjustments, there are no current plans to change the students' schedules.
SWEETWATER COUNTY SHERIFF'S OFFICE TO INCREASE DUI PATROL THIS WEEKEND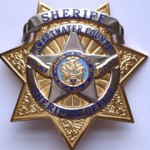 DUI enforcement will be a big focus this weekend in Sweetwater County.  The Sweetwater County Sheriff's Office says they will conduct special DUI patrols tomorrow and Saturday.  The campaign is intended to reduce death and injury from DUI accidents, especially during a holiday weekend that encourages drinking.  Statistics show one person in the U.S. dies every half hour from a drinking or drug related motor vehicle accident.  The Sheriff's Office will work with the Wyoming Department of Transportation's Selective Transportation Enforcement Grant Program to provide the stepped-up enforcement.  The Sheriff's Office reminds everyone who plans to celebrate Saint Patrick's day with alcohol, to designate a driver before you go out, and to report drunk drivers immediately.
REPORTS DETAIL OBAMA'S ALLEGED CONSTITUTIONAL VIOLATIONS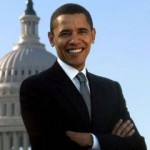 A Couple of reports have been released detailing what republicans say is a list of ways President Obama has violated the American Constitution.  The Republican Policy Committee's report comes on the heels of a similar report put together by attorneys general from 9 different states.  The two groups say the president has repeatedly ignored the constitutional limits of his power, and has not had Americans best interests in mind with his policies.  A couple of the examples given include the mandate of paying for health insurance plans that cover procedures for others, that the original buyer may have moral objections to.  They also mention the president's involvement in providing criminals with guns in the Operation Fast and Furious scandal that led to the deaths of several Americans.  Both lists say the Obama Administration's regulatory-overreach is crippling the job market, by hobbling businesses with burdensome EPA and FCC regulations.  Both reports can be accessed below.

In high school sports:
Today:
In girls soccer:
Steamboat goes to a tournament at Colorado Academy.
Tomorrow:
In baseball:
Moffat County plays at 1:30 at a tournament in Montrose.
Meeker goes to Skyline for a double header, with the first game starting at 2.
In girls soccer:
Steamboat continues at a tournament at Colorado Academy.
In boys lacrosse:
Steamboat is on the road to Grand Junction to play Durango at 4.