WEBSITE NAMES TIPTON AS TOP REPUBLICAN ETHICS VIOLATOR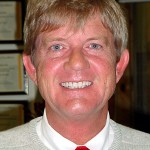 A new democratic website is ripping Representative Scott Tipton for ethics violations.  The website, called "Republican House of Scandal" says Tipton tops their list of legislators who have been involved in ethics complaints.  The site says Tipton has faced three ethics scandals since he was elected.  The first occurred in May of last year, when Tipton apologized to the House Ethics Committee for emails his daughter sent to other legislators soliciting business.  She had apparently been using her dad's name to contact members of the House and promote her business.  One month later, the site says Tipton MAY have violated house ethics rules by using over $7,000 worth of taxpayer money to hire vendors that contract with his daughter's business.  The third issue was in January of this year, when House paid staff promoted Tipton's appearance at another lawmaker's town hall meeting.  The meeting was in the Senate District Tipton plans to run for this year, which democrats say made it a campaign event.  Since the staff was paid by taxpayer dollars, it amounted to an ethics violation.
OIL AND GAS SYMPOSIUM IN HAYDEN TONIGHT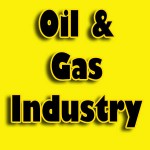 Energy reps, community leaders, are invited to tonight's "Northwest Colorado Oil and Gas Symposium 2″ in Hayden tonight.  Topics will include land owner rights, the effects of energy development on wildlife, fracking, water and soil issues, tax benefits, and regulations, among other things.  Some of the guest speakers include attorney Ralph Cantafio, Routt County Planning Director Chad Phillips, Parks and Wildlife Land Use Specialist Michael Warren, and president of Steamboat Energy Consultants John Lamb.  Tonight's event includes dinner.  It starts at 4:45 with the first speaker scheduled at 5:30.  It's being held in the Hayden High School auditorium.
CRAIG POWER OUTAGE A RESULT OF MAINTENANCE ON LINES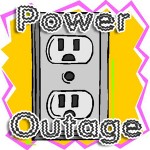 Yesterday's brief power outage in Craig was due to a utility crew doing maintenance on lines near Moffat County High School.  That's according to Yampa Valley Electric Association.  Some customers only noticed flickering lights, when the outage occurred at a little after 10:30.  Others were without power for around 15 minutes.  Those affected were west of Yampa and north of Victory Way.
MEASURE TO REQUIRE I.D. WHEN VOTING RESURFACES IN STATE LEGISLATURE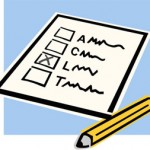 A long-debated requirement that voters show photo IDs when they cast ballots is up before lawmakers again in Colorado.  The measure faces a hurdle in the House but is expected to advance.  Republicans control the chamber and generally support the idea. Democrats fear the change could make it harder for people who don't have driver's licenses to cast their ballots.  A photo ID requirement in Texas was rejected by the Department of Justice on Monday.  That state has a history of discrimination and must get federal approval for changing voting rules.  Last year, a photo ID voter bill passed the Republican House but was defeated in the Democratic Senate.
MARIJUANA MEASURES COULD LITTER NOVEMBER BALLOT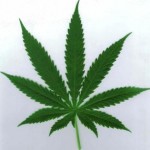 Supporters of looser marijuana laws in Colorado have filed two more proposed initiatives aiming for the November ballot.  The two new initiatives – one that would legalize marijuana possession for any purpose and one that would expand the types of conditions for which a person can receive medical marijuana – add to a list of three initiatives already filed. One of those previously filed initiatives would legalize limited marijuana possession and has already qualified for the ballot. The other two are still seeking the needed language-approvals or signatures.  None of these initiatives will do anything to change federal law, which makes all marijuana possession a crime.
SENATE FAILS TO EXTEND WIND ENERGY TAX CREDIT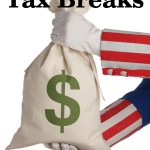 The U.S. Senate failed to pass a compromise amendment package that included an extension of the wind energy production tax credit.  The credit is set to expire at the end of the year, if Congress doesn't come to agreement on the issue.  The amendment included several additional energy tax credits, including those for energy efficient homes, biofuels, and others.  It needed 60 votes to pass, but voting was split right down the middle, 49-49.  Lawmakers will continue to address the issue, and expect to come up with a solution before the credit expires.
UNEMPLOYMENT RATES IN NORTHWEST COLORADO DOWN IN JANUARY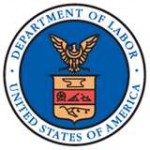 The Colorado Department of Labor and Employment has released January unemployment numbers.  The unemployment rate in Colorado dropped a tenth of a percentage point between December and January to 7.8%.  In Moffat and Rio Blanco Counties, the trend is different.  The Moffat County rate in January was 8.8 percent.  That's more than a full percentage point higher that the 7.7% the county saw in December.  However, the number is still better than the 10.3% rate recorded a year ago.  In Rio Blanco County, the January rate is 6.4%, up from 5.1 percent in December.  Last January's rate was 6.6%.  In Routt County things have stayed a little more steady.  January's rate was recorded at 6.9%, up from the 6.5% in December, and down from the 8.2% last year.
XCEL WANTS CUSTOMERS TO PAY FOR USE OF PRIVATE JETS
Colorado regulators are questioning Xcel Energy's use of private jets while seeking a rate increase from customers.  The Minneapolis-based utility is seeking $1.1 million for use of its two corporate jets as part of a $142 million electricity-rate increase.  The Colorado Public Utilities Commission says ratepayers shouldn't pick up the tab.  The cost of operating one of the leased, eight-seat jets is more than $4,600 an hour.  The company says it saves time and money by not using commercial flights.

In high school sports:
Yesterday:
In girls soccer:
Steamboat beat Moffat County.
In boys lacrosse:
Steamboat fell to Rock Canyon.
Tomorrow:
In girls soccer:
Steamboat goes to a tournament at Colorado Academy.