FLOOD SAFETY AWARENESS IS HIGHLIGHTED BY WEATHER ORGANIZATIONS THIS WEEK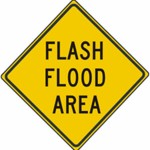 This week is Flood Safety Awareness Week.  The Federal Emergency Management Agency (FEMA) and the National Oceanic and Atmospheric Administration (NOAA) partner for the week to make sure families and individuals understand the dangers that come with flooding, and know how to survive a flood. Wyoming is expecting some flooding this week as temperatures rise and ice melts in creeks and rivers.  Ice jams are a common cause of flooding in the spring.  Heavy rains mixed with rapidly warming temperatures can also trigger enough run-off to cause flooding.  While people need to be wary of rising rivers and creeks, the agencies say flash flooding hits suddenly and can cause injury or death to those not prepared.  For more information about National Flood Safety Awareness Week, click here.
PARTISAN BICKERING OVER ENERGY PRODUCTION NUMBERS CONTINUES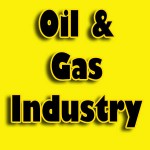 House Republicans, including those from Colorado, are at war with the Interior Department about how much better the U.S. is doing at producing its own energy.  To Republicans, the administration has drastically bogged down the oil- and-gas industry through increased regulation of hydraulic fracturing, or "fracking."  They say the five-month moratorium on off-shore deep-water drilling – inspired by the Deepwater Horizon oil gusher, which leaked 4.9 million barrels of oil into the sea – unnecessarily crippled a crucial U.S.-made source off the Gulf Coast.  Additionally, Republicans contend the president's decision not to go through with the Keystone oil-sands pipeline through the nation's midsection will squander jobs and opportunity to bring up to 830,000 barrels of Canada crude south each day.  To Interior Department Secretary Ken Salazar, the numbers on paper paint a healthy story of the United States eking its way to a more energy- independent future, while safely protecting public lands.  His office says total oil production on public lands – off-shore and on-shore – has kept pace with the Bush administration years, despite the moratorium in the gulf.  They say natural-gas production overall is at an all-time high, though there was a dip last year in production from federal lands.  Republicans and energy-industry reps accuse the administration of spinning the numbers and obscuring data.
PUBLIC HEARING OVER OIL AND GAS PERMIT DELAYED UNTIL NEXT WEEK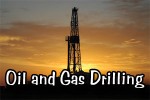 A public hearing that was to occur last night regarding oil and gas activity near Hayden, has been postponed until next week.  The Routt County Planning Commission realized that holding the hearing last night would have violated their own policy of giving 30 days notice before having the meeting.  Quicksilver is pursuing a special use permit for exploration about 6 miles northeast of Hayden.  The public is invited to the hearing to give comment before the application is approved.  The new meeting date is March 20th.  It will be held at 5:30 in the Commissioners Hearing Room of the Routt County Courthouse in downtown Steamboat.
BLM LAUNCHES PUBLIC FRIENDLY WEBSITE REGARDING OIL AND GAS LEASE SALES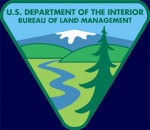 With increasing oil and gas activity, the Bureau of Land Management has launched a new website that will keep the public informed of their quarterly oil and natural gas lease sales.  The site will encourage the public to learn about upcoming lease sales, and guide them in process of making public comments.  The idea is to get more people involved in the process, while making it as easy as possible for them to participate.  For a link to the site, click here.
SLASH PILE BURNS BEING CONDUCTED NORTHWEST OF WALDEN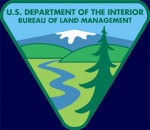 You may notice smoke if your in the Walden area this week.  The BLM is taking advantage of this week's nice weather to burn slash piles on Independence Mountain this week.  The work will be done about 15 miles northwest of Walden on BLM land.  The slash piles were left behind by logging operations to thin trees and remove hazardous fuels.  There are a total of 60 slash piles that will be burned this week, weather permitting.
OVERDOSE IMMUNITY BILL IS HEADED TO HICKENLOOPER'S DESK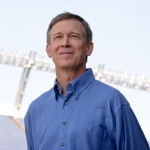 A proposal to encourage drug users to report overdoses has cleared the Colorado Legislature.  The bill, which gives limited criminal immunity to people who report overdoses, passed the Colorado House yesterday and has already passed the Senate.  A few other states already have so-called "911 Good Samaritan" laws giving limited immunity to overdose reporters. Advocates say drug users sometimes don't report friends who have overdosed because they're afraid of facing legal trouble themselves.  Colorado's measure would require overdose reporters to remain at the scene of the event until law enforcement or emergency medical personnel arrive. They would also have to identify themselves and cooperate with authorities.  The law would also protect minors who wish to report alcohol overdoses as well.  The bill now awaits the signature of the governor before becoming law.
COLORADO ENVIRONMENTAL COALITION OFFERS SAGE GROUSE VIEWING TOURS

Once again the Colorado Environmental Coalition is planning public viewing trips to sage grouse habitat.  In the spring, the greater sage grouse return to their breeding grounds, or leks, to strut their stuff, hoping to attract a mate.  They males display their tail feathers and pop their air sacks, making for a unique viewing experience.  A viewing trailer will be provided, so observers won't disturb the birds.  The tour dates are April 5th through the 8th, and space is limited.  You can reserve your spot online, by clicking here.

In high school sports:
Today:
In girls soccer:
Steamboat hosts Moffat County at 6.
In boys lacrosse:
Steamboat is on the road to Rock Canyon at 4:30.