TIPTON VISITS NORTHWEST COLORADO OVER THE WEEKEND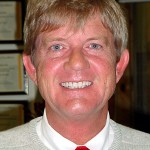 Around 70 people showed up to greet U.S. Representative Scott Tipton at the American Legion Hall Saturday afternoon.  Tipton stopped by for about an hour to update residents on what's going on in Washington D.C.  He also heard concerns and fielded questions from the audience.  The majority of the meeting focused on energy and jobs.  Tipton said while President Obama has preached an all of the above strategy when it comes to energy development, his actions are proving otherwise.  He says it's obvious coal is not part of that equation, as the president's policies continue to create burdensome regulations for fossil fuel development.  Tipton also blasted Obama's rejection of the Keystone Pipeline, a project that has been approved by environmentalists, including the E.P.A.  Tipton says the pipeline WILL be built.  The only question is whether Obama will allow it to lead south to American soil, or whether it will travel east to China.  Tipton also made visits in Meeker, Maybell and Rangely on Saturday.
Y.V.S.C. ENCOURAGES ROUTT COUNTY RESIDENTS TO SHOW UP TO OIL AND GAS HEARING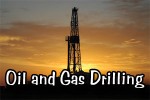 The Yampa Valley Sustainability Council in Steamboat is urging residents to show up to the Commissioners Hearing Room at the Routt County Courthouse tonight for a public hearing.  At issue is Quicksilver Resources' application for a special use permit for oil and gas exploration and production.  The Council wants to make sure anyone with questions or concerns is aware of the hearing, so they can express them before the commissioners make any decisions.  The well in question will be located about 6 miles northeast of Hayden.  The public hearing starts at 5:30.
PALEONTOLOGIST HONORED FOR WORK AT DINOSAUR NATIONAL MONUMENT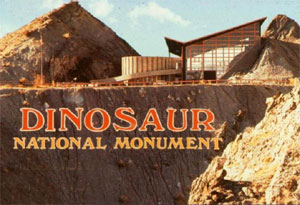 A paleontologist at Dinosaur National Monument has been honored with a Superior Service Award from Regional Director John Wessels.  The Superior Service Award recognizes outstanding contributions, and is the first level of recognition under the Department of Interior's honor awards system.  Doctor Daniel Chure was the recipient.  In the last five years Chure has been able to use funding secured by the Monument for its paleontology program, building it into a well developed, aggressive, and comprehensive research program.  Under Doctor Chure, researchers have found a new species of dinosaur, rare or unique fossils, and several dinosaur foot prints.  Chure was also heavily involved in the construction of the new visitors center.  Park Superintendent Mary Risser presented the award to Doctor Chure last week.
REPORT SHOWS LIBERALS SIGNIFICANTLY OUTSPENT REPUBLICANS DURING LAST ELECTION CYCLE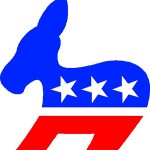 Colorado's version of liberal super PACs spent nearly 150 times as much as their Republican counterparts in the last election cycle.  A report shows spending by Democratic groups was about $4.24 million compared with $28,600 by Republican groups.  The numbers are based on an analysis of records required by a 2010 state law that mandates super PACs disclose their donors and spending.  Most of the Democratic money comes from unions, individuals and advocacy groups. The donors work together and pay for radio and TV ads, neighborhood canvassing, phone calls and direct mailings.  Republican groups tended not to coordinate their efforts as much, and some backed only candidates with certain positions on social issues.  Colorado GOP chairman Ryan Call says he believes Republicans will have enough resources to compete this year.
REPS RECEIVES NON-PROFIT STATUS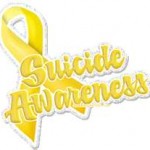 Reaching Everyone Preventing Suicide, a Steamboat suicide prevention group, has just been given official non-profit status.  The recognition means, among other things, the group's board of directors will not have to get their funding off the back of another non-profit group.  A press release says one of the groups new programs, Suicide Prevention Advocates, features a group of specially trained volunteers that will sit with attempted suicide patients at Yampa Valley Medical Center, to comfort them and offer information on referral services.  Those who would like to volunteer for the program can call 846-8182.
6 YEAR OLD DIES IN ROLLOVER HIT AND RUN IN SOUTHWEST WYOMING FRIDAY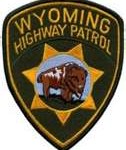 The Highway Patrol says a 6-year-old girl is dead and seven of her relatives are injured following a rollover crash on Interstate 80 in southwestern Wyoming.  Sgt. Stephen Townsend says Dynasty Barcenas of Plainfield, Ill., died following the crash around 3:30 Friday morning in Sweetwater County.  He says in a press release that a car driven by 24-year-old Daniel Rebarchek of Wheatland hit the rear end of an SUV carrying the child and eight of her relatives, and the vehicle went off the road and rolled over.  Townsend says everyone in the SUV except the driver – 37-year-old Sourisack Sounthonevichith – were ejected. The driver escaped injury but all others were taken to area hospitals.   The patrol had no word on conditions.  Townsend says Rebarcheck didn't stop and was arrested a couple hours later. He faces several charges including aggravated vehicular homicide.  Dynasty's family – three adults and the rest children – was en route from Illinois to California for a wedding. The patrol didn't further detail their relationships.
E.P.A. APPROVES STATE'S PLAN FOR REDUCING EMISSIONS IN PARKS AND WILDERNESS AREAS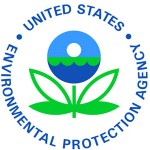 The Environmental Protection Agency has approvedColorado's State Implementation Plan to reduce regional haze pollution in the state's national parks and wilderness areas.  The idea is to significantly reduce harmful emissions of sulphur dioxide, nitrogen oxide, and other pollutants in Class 1 areas, which are national parks and wilderness areas protected under the Regional Haze Program.  The state's plan has wide support from conservations groups, utilities, the legislature and others.  Approval means the state's plan for reducing regional haze will be in place through 2018.

In high school sports:
Over the weekend
In baseball:
Steamboat lost both games against Denver East.
In girls soccer:
MoffatCountyfell to Delta.
Tomorrow:
In girls soccer:
Steamboat hostsMoffatCountyat 6.
In boys lacrosse:
Steamboat is on the road toRockCanyonat 4:30.