TIPTON TO HOLD TOWN MEETINGS IN NORTHWEST COLORADO TOMORROW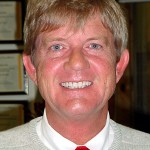 U.S. Representative Scott Tipton will be in Northwest Colorado tomorrow, hosting a series of Town Hall meetings.  The first will be at Kilowatt Corner in Meeker from 9:30 to 10:30.  From there he'll head to Craig, where he'll meet at the American Legion Hall from 12:30 to 1:30.  Then the Representative will head to the Maybell Community Center from 2:15 to 3:15.  Finally, Tipton will be in the Rangely Municipal Courtroom from 6 to 7.  The meetings will give residents an opportunity to get updated on what's going on in Washington.  One of the things he will touch on is energy.  Tipton says he's extremely concerned for Northwest Colorado, even though President Obama has promised an "all of the above" approach to developing energy.  He says Obama has made it clear that coal is not included in those plans.  The public is encouraged to attend tomorrow's meetings.
HAGENBUCH HIRED TO HEAD ROUTT COUNTY C.S.U. EXTENSION OFFICE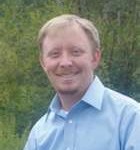 The Routt County C.S.U. Extension Office has a new director.  C. J. Mucklow was tapped to take over the Western Regional Director's job, leaving a hole in the Routt County Office.  Mucklow's offices will officially be in Grand Junction.  The Routt County Office has agreed to hire Todd Hagenbuch as Mucklow's replacement.  Hagenbuch has been working as Senator Michael Bennet's Northwest Regional Director.  He has also served as Executive Director of Historic Routt County.  Hagenbuch starts his new position March 19th.
STEAMBOAT YOUTHS HONORED

A few teenagers have been honored in Steamboat.  The Steamboat Teen Council has named Skyler Kauf as Teen of the Month for March.  Kauf was captain of this year's high school football team, skis for the Steamboat Springs Winter Sports Club, a member of the National Honor Society, and an active member of Young Life.  He's a junior at Steamboat High School.  He'll be rewarded with a $25 gift certificate from the Steamboat Chamber.  The Steamboat Parks and Rec Board has honored teens Sam Meyer and Connor Bernard as their 2011 Corpsmembers of the Year.  Meyer's award comes specifically from the Steamboat Community Youth Corps, while Bernard's comes from the Rocky Mountain Youth Corps.  Both programs are based in Steamboat.  Both teens were honored at a ceremony in Denver last month hosted by the Colorado Youth Corps Association, where Representative Randy Baumgartner presented Meyer's award, and Senator Jean White presented Bernard's award.
M.C.T.A. TO HOLD OPEN HOUSE TOMORROW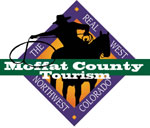 The Moffat County Tourism Association would like to show off their new offices tomorrow.  The MCTA will hold an open house tomorrow at their new location in the Centennial Mall in Craig.  There will be a reception to thank their donors at the end of the day.  The MCTA encourages you to bring the kids along, as they will have activities for them.  Refreshments will also be served.  The open house is tomorrow from 10 to 4, with the donor's reception from 4 to 5.
DAYLIGHT SAVINGS TIME RETURNS SUNDAY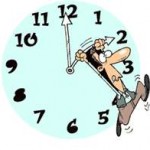 This weekend is time change weekend.  We return to Daylight Savings Time Sunday morning.  Remember the key phrase – "Spring Forward, Fall Back".  So set your clocks forward one hour before going to bed tomorrow night.  Firefighters also recommend you use the time change weekend to replace your smoke alarm batteries.
U.S. SENATE VOTES TO EXTEND PILT AND SECURE RURAL SCHOOLS FUNDING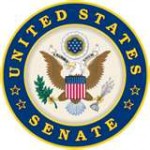 The U.S. Senate yesterday approved a bipartisan plan to extend the life of two initiatives that direct resources to Colorado counties to support local schools, county maintenance programs, forest management and other critical programs.  The Payment in Lieu of Taxes program compensates counties for federal land they can't collect property taxes on.  The Secure Rural Schools and Community Self-Determination Act is a program that supports counties that have historically relied economically on National Forest lands.  Both were extended for a year as an amendment to the federal transportation bill.  The National Association of Counties and the National Education Association have both endorsed the amendment.
PARKS AND WILDLIFE TO EXTEND OFF HIGHWAY VEHICLE MONITORING PROGRAM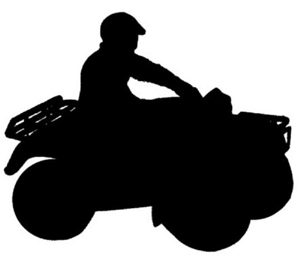 The Colorado Parks and Wildlife Commission has approved $300,000 in funding to extend a pilot program designed to monitor compliance with off-highway vehicle regulations during its monthly meeting yesterday.  During research over the last year, wildlife officers contacted 10,000 individual riders in problem areas identified by environmental and quiet recreation groups.  While less than 5% were cited, and most of those for registration issues, the officers did see the need for increased trail maintenance and better signage to identify designated routes.  The program was enough of a success, that wildlife commissioners decided to extend it for another year.
PARKS AND WILDLIFE TO HOLD BIG GAME LICENSE WORKSHOP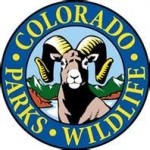 Colorado Parks and Wildlife will hold a Big Game Hunting License Workshop in Grand Junction later this month.  The goal of the workshop is to provide information on new regulations and assistance in filling out license applications.  Wildlife officials will go over how to determine your odds for drawing a limited license, differences between limited and over the counter licenses, and applying for multiple licenses.  The application deadline for Colorado limited big game hunting licenses is April 3rd.  For more information about the workshop, click here.