NOAA SAYS THIS IS THE 4TH WARMEST WINTER ON RECORD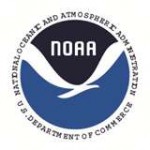 Despite the recent snow in Colorado, authorities say this is one of the warmest winters ever.  According to the National Oceanic and Atmospheric Administration (NOAA) this will go down as the fourth warmest winter on record.  While temperatures were above average in the 48 contiguous states, the national snow cover was below average.  Many cold-weather cities have seen less than half the snowfall they had last year.  In fact, we're experiencing the third smallest snow cover footprint in 46 years.  Last month was the 17th warmest February on record.
TYLER PIKE LEAVES FRONT RANGE HOSPITAL MONTHS AFTER ACCIDENT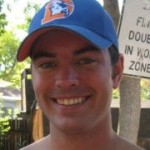 There's good news regarding former Craig resident Tyler Pike.  He has left the hospital he's been staying in since the New Year's Day accident that put him there.  That's according to family, who has been posting updates on the Caring Bridge Website since the accident.  Caring Bridge is a social site where friends and family can keep abreast of the progress of a recovering patient.  Pike was hurt when he exited a moving vehicle in the early morning hours of January 1st.  Police charged the driver with driving under the influence of alcohol, but because Pike left the vehicle of his own accord, she was not made responsible for his injuries.  Pike was initially put into a medically induced coma, but has made significant progress since then.  He had a prosthesis implanted to replace a portion of the left side of his skull, and still has slight issues with his speech, but was expected to be allowed to travel back to his home in Fort Collins yesterday.
BILL WOULD FORCE STATE LAWMAKERS TO PASS BUDGET ON TIME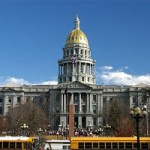 Yesterday, a bill that will force state lawmakers to go without pay if they don't pass the state budget on time passed the Senate Committee on State, Veterans, and Military Affairs. The "Colorado On-time Budget Act Of 2010" was brought forth by Senate President Brandon Shaffer. Several other states, including California and New York have provisions that tie legislator pay to on-time budgeting.  The Colorado Constitution requires the legislature to balance the state's budget each year. This year's legislative session is scheduled to end on May 9, 2012.  The bill was amended in committee and now goes to the Senate Appropriations Committee for consideration.
ABORTION OPPONENTS GET THE OK FOR ANOTHER ABORTION BAN PETITION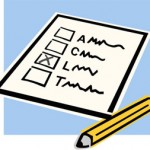 Abortion opponents have been cleared to gather petition signatures to put a third measure to ban abortions on statewide ballots.  The Colorado Supreme Court did not accept a legal challenge from Planned Parenthood of the Rocky Mountains. Planned Parenthood wanted the court to block a sweeping measure from Personhood Colorado to outlaw abortions, even in cases of rape and incest.  The measure still needs 86,000 signatures before it would earn a place on November ballots.  Similar measures were overwhelmingly defeated by Colorado voters in 2010 and 2008.  This year's Personhood proposal would also ban stem-cell research and some fertility treatments.  A Planned Parenthood spokeswoman said the group is prepared to defeat a third Colorado attempt to outlaw abortions.
COMMITTEE WILL DECIDE WHETHER DRUGGED DRIVING BILL IS WORTH ITS COST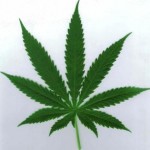 The next stop for Senate Bill 117, the measure that would define drugged driving in Colorado, is the Senate Appropriations Committee, which decides whether a bill is worth its cost.  The state Public Defender's Office estimates the bill will cost the office nearly $600,000 more per year to defend drugged-driving cases.  SB 117 would make it effectively illegal to drive with any amount of a Schedule I controlled substance – such as heroin or LSD – in the driver's blood. It would do the same for an amount of THC – the psychoactive chemical in marijuana – above 5 nanograms per milliliter of blood. And it would create a "permissible inference" of impairment – a boost to prosecutors – in cases where people are caught with any amount of a Schedule II controlled substance in their blood. Examples of Schedule II substances include cocaine and several prescription drugs.  Opponents of the bill, especially medical-marijuana advocates, contend the science of impairment for marijuana is far from conclusive and say the bill will result in sober drivers being convicted.  But the bill's supporters say most research shows the large majority of people would be impaired at 5 nanograms of THC.  They say the bill is needed to stem a tide of drugged driving in Colorado.
COMMITTEE DELAYS VOTE ON MEDICAL MARIJUANA "PREFERRED VENDOR" BILL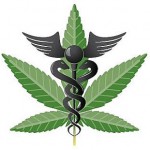 Colorado senators have delayed action on a proposal to increase training for medical marijuana workers in Colorado.  A Senate committee delayed a vote yesterday on a bill setting up an optional "preferred vendor" classification for dispensaries and other companies that deal with medical marijuana. Under the proposal, business owners could decide to give all their employees additional training in exchange for a chance at softer penalties if they ever run afoul of state marijuana rules.  The "preferred vendor" proposal is modeled after a similar program offered to businesses that sell alcohol. Marijuana industry groups favor the bill.
FEDERAL BILL WOULD CRACK DOWN ON PRESCRIPTION MEDICATION THIEVES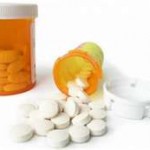 A bill has been introduced in the U.S. Senate that would crack down on those who steal prescription medication and medical supplies.  The Strengthening and Focusing Enforcement to Deter Organized Stealing and Enhanced Safety Act, also known as the SAFE DOSES Act is intended to prevent stolen medical products and prescription drugs from ever hitting the black market by cracking down on the theft of medical cargo and increasing penalties for pharmacy robbery.  Reports show armed robberies at pharmacies increased by 81 percent between 2006 and 2010, while the number of stolen pills went from just over 700,000 to 1.3 million in the same time frame.  The Senate Judiciary Committee takes up the bill today.
LAWMAKERS APPROVE CHANGES IN STATE INVESTMENT BILL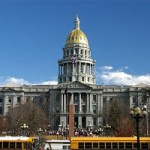 Colorado lawmakers have agreed to change an unusual state law that banned local governments from investing in federal securities.  The Senate gave the measure final approval 35-0 yesterday without debate. Senators moved with dispatch after the bill languished in the Republican House for weeks despite bipartisan support.  The measure changes a state requirement that local governments invest taxpayer money only in the highest-rated securities. Last year's downgrade of federal securities by Standard & Poor's rating agency meant that cities and counties were barred from investing in federally backed securities.  The bill now awaits the signature of Gov. John Hickenlooper.