MOFFAT COUNTY ATTORNEY GIVES NOTICE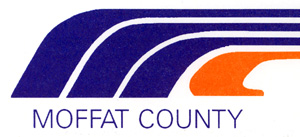 Moffat County Attorney Jeremy Snow will be leaving Northwest Colorado this summer.  Snow has been with the county for over 5 years.  He says he's leaving for personal reasons.  He'll be moving to Salt Lake City to be closer to family.  Yesterday, the Moffat County Commissioners approved a request to start advertising for a new attorney.  Snow says he will help transition that person into their new role.
STATE AND LOCAL SNOWPACKS ARE WELL BELOW 30 YEAR AVERAGE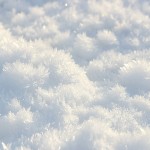 Forecasters say February snowstorms helped increase snowpack in Colorado, but not enough to solve the state's water problems.  The U.S. Department of Agriculture reported yesterday that statewide snowpack increased to 81 percent of average, up 9 percentage points from the 72 percent of average recorded on Feb. 1.  Forecasters say despite these gains, this year's snowpack continues to lag well behind last year's totals.  The South Platte basin is in the best shape with a snowpack that's 89 percent of average. The Yampa/White basin is the lowest at 74 percent.  All major basins in Colorado are expected to have below average runoff conditions this spring and summer. However, reservoir storage is above average in most of the state and that's expected to ease any late-summer shortages.
TIPTON ADDS MAYBELL TO TOWN MEETING LIST FOR SATURDAY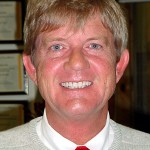 Scott Tipton has added Maybell as a stop on his Town Hall Meeting Tour Saturday.  It was announced Monday that Tipton would visit, Craig, Meeker and Rangely, but yesterday the Representative added Maybell to his agenda.  Tipton will give an update on upcoming legislation and answer questions from the audience.  He'll stop at Kilowatt Corner in Meeker first, from 9:30 to 10:30.  From there he'll travel to Craig, where he'll meet at the American Legion Hall from 12:30 to 1:30; then to the Maybell Community Center from 2:15 to 3:15; and finally to the Rangely Municipal Courtroom from 6 to 7.
MOFFAT COUNTY COMMISSIONERS AGREE TO CONTINUE SUPPORT FOR SEAT BELT PROGRAM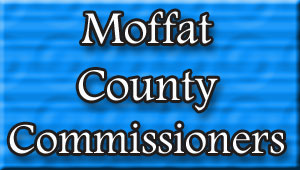 Derrick Maiolo of the Moffat County High School Student Council approached the Moffat County Commissioners yesterday to ask for their continued support in their seat belt awareness program.  The program was taken over from the Craig Police Department a couple of years ago.  High school students are rewarded for wearing their seat belts, something student council members keep track of while patrolling the parking lots after school.  Names are drawn for weekly prizes, and a grand prize at the end of the year.  Last year's grand prize was a $500 scholarship, and the council would like to do that again this year.  They're able to provide the prizes through the sponsorships of local businesses.  Maiolo also asked the commissioners to proclaim April as Seat Belt Awareness Month in the county, in an effort to make parents aware as well.  He said many times kids are observed putting on their seat belts, while the parents picking them up aren't wearing them.  Maiolo said a survey last year revealed 13% of students did not wear a seat belt regularly.  This year, that number has shrunk to 10%.
SMARTWOOL'S G.M. ASKED TO SPEAK TO C.U. BUSINESS STUDENTS

A Steamboat Businessman has been asked to make a presentation to C.U. students about how he got his business off the ground.  Mark Satkiewicz is the President and General Manager of SmartWool in Steamboat.  Since 1994, SmartWool has grown from a local sock company, to a leader in the active outdoor apparel market.  The company has lasted through problems related to changes in management, brand identity, product lines and technology to become a leader in its field.  Now C.U. Business professors want Satkiewicz to relate the journey to their students.  He'll make the trip to Boulder next week.
C.S.U. EXTENSION OFFICE SEARCHING FOR DIRECTOR FOR MOFFAT COUNTY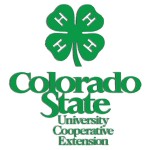 The Moffat County C.S.U. Extension Office is looking for a new County Director.  Along with providing agricultural and horticultural information to Moffat County residents, the director will also be the head of the county's 4-H program.  There is a complete job description listed on the Extension Office's website.  The site also offers an online application.  You'll find a link to the website here.
LAWMAKERS AGREE FARM BILL NEEDS EXTENDED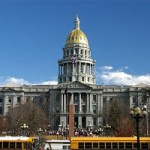 Six members of the Colorado congressional delegation are calling on leaders of the Senate and House Agriculture Committees to pass a farm bill this year.  Members of the delegation say the bill is needed to provide more certainty to farmers, ranchers and rural communities across Colorado.  The 2008 Farm Bill is set to expire in September. Supporters say if a new farm bill is not passed, important programs that support agricultural production in Colorado could be threatened.  Supporters are worried about major budget cuts they say could hurt the programs.
BILL REQUIRES SCHOOL BOARDS TO IDENTIFY MIDDLE SCHOOL STUDENTS AT RISK FOR DROPPING OUT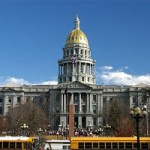 Yesterday, the Senate approved House Bill 10-13 requiring local school boards to consider adopting procedures to identify middle school students whose behavior makes them at risk for dropping out. These procedures may also specify appropriate interventions. Predictive factors include truancy, low academic achievement, and engaging in behavior that can lead to expulsion or suspension. Supporters of the bill say when these factors are identified early, action can be taken so that students can refocus their efforts and attain their diplomas.  Interventions can include counseling or tutoring. Schools that identify high-risk students will be required to notify parents if their child is identified as being at risk, and parents will have the authority to decide if they want their child to participate in any intervention programs.  The legislation encourages school boards to implement the program, but does not place any new mandates and has no fiscal impact.  Senate Bill 10-13 is now headed to the Governor's office for consideration.
BRONC RIDING EVENT COMING TO CRAIG THIS SUMMER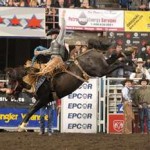 The Rocky Mountain Bronc Riders Association, a relatively upstart organization, wants to make Craig one of the stops on this summer's tour.  The group is looking to bring a bronc riding event to the Moffat County Fairgrounds in June.  The Moffat County Commissioners agreed yesterday to waive the fairgrounds use fees associated with the event, because of the potential revenue it could bring to the community.  The group says they will have 25 guaranteed riders, and locals are encouraged to enter.  There will be three categories of riders; rookies, ranch riders, and amateurs.  The idea is to give bronc riders with professional aspirations the chance to perform in front of a crowd, while still putting on an entertaining show for spectators.  The event is planned for June 9th.
PARKS AND WILDLIFE PROMOTES TAX-TIME CHECK-OFF PROGRAM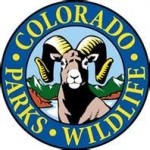 Colorado Parks and Wildlife is reminding residents of a move during tax-time that could provide needed funds for wildlife resources.  Taxpayers can mark a box on their state return forms that will give a small amount to the Department for conservation, research and habitat protection.  In each of the last 14 years, the total contribution through the check-off program was nearly $350,000.   Most wildlife programs in the state are funded through the sales of hunting and fishing licenses, along with money from the sales of Habitat Stamps.  The check-off funds are used specifically for non-game programs, and are hailed as a great way for those who do not hunt or fish to contribute to wildlife programs.  for more information about the check-off program, click here.