DEMOCRATIC CAUCUSES WILL BE HELD TONIGHT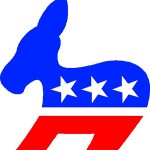 Democratic Caucuses are being held across the state today.  The caucuses will determine who each area will send as a delegate to the each county's Democratic Convention later this month.  Republicans have already held their caucuses.  In Moffat County, the caucus will be held at the American Legion Hall.  In Routt County, caucuses will be held in Steamboat, Hayden,Oak Creek, Yampa, and in North Routt County.  In Rio Blanco County they'll be held at CNCC in Rangely, and at the Meeker Public Library.  All are being held at 7 tonight.
EMILY TRACY JOINS RACE FOR COLORADO'S 8TH SENATE DISTRICT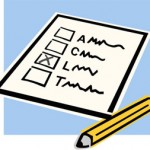 Jean White and Randy Baumgartner have been joined by Emily Tracy in the race for the Colorado Senate's 8th District. Tracy is a Breckenridge resident that has served on the government boards for the last 12 years, including the Canon City Council. Tracy is a democrat, while both White and Baumgartner are Republicans.  Senate District 8 covers Moffat, Routt, Rio Blanco, Garfield, Summit, Grand, and Jackson counties.
SCOTT TIPTON TO HOLD TOWN HALL MEETINGS IN CRAIG, MEEKER, AND RANGELY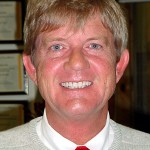 Representative Scott Tipton will make a series of stops in Northwest Colorado this weekend.  Tipton is holding town hall meetings to update residents about what's going on in Washington, and to gather thoughts and opinions to take back with him.  All meetings will be Saturday.  The first will be held at Kilowatt Corner in Meeker from 9:30 to 10:30.  The second will be at the American Legion Hall in Craig from 12:30 to 1:30.  Tipton will make his final stop of the day in the Municipal Courtroom in Rangely from 6 to 7.  All town meetings are open to the public.
BILL TO STRENGTHEN "MAKE MY DAY" LAW PASSES HOUSE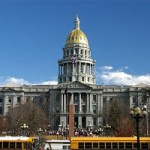 A proposal to allow Colorado business owners and employees to use deadly force against suspected intruders faces its toughest test yet in the state Senate. Colorado homeowners already have self-defense protections against invaders under the state's "Make My Day" law but Republicans want to expand it to businesses. Republicans passed the bill in the House with Democratic opposition. The legislation faces long-odds in the Democratic-led Senate.  Republicans say people should have the right to protect themselves at work like they do at home. But Democrats say the proposal would give too much power to businesses.  Most states have some variation of a self-defense law for either homes or businesses.
SENATE APPROVES BILL TO MAKE HOME LOANS AVAILABLE FOR MILITARY PERSONNEL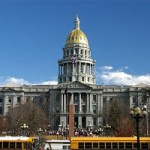 Yesterday, the Senate approved Senate Bill 141 sponsored by President Brandon Shaffer to ensure that those serving in the armed services overseas are able to obtain loans for homes. Many citizens in the military have been unable to qualify for certain loans to purchase homes because of an existing requirement that they take up residence of the property within 60 days.  Senate Bill 141 makes certain that qualified loan applicants deployed in other countries aren't denied a home loan as long as they declare intent to take possession of the property as soon as possible.  This legislation will now head to the House of Representatives for consideration.
PARKS AND WILDLIFE TO DEBATE TRAILS ENFORCEMENT PROGRAM AT MONTHLY MEETING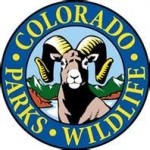 Colorado Parks and Wildlife will be talking OHV trails at their next monthly meeting.  The department will be debating whether or not they should continue an OHV law enforcement program.  The state's OHV Trails Program is funded through the sales of OHV registrations and use permits.  Some of that money goes toward a law enforcement program, which is made up of Forest Service and BLM officers, and citizens from the Responsible Recreation Foundation.  The program was created last year, and those involved will ask the Parks and Wildlife Commission to continue their funding for another year.  The meeting will be held in Denver Thursday.  You can get a complete agenda here.
HICKENLOOPER DECLARES MARCH "RED CROSS MONTH"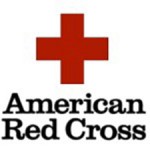 Governor Hickenlooper has declared March "Red Cross Month".   March was first declared Red Cross Month in 1943 by then president Franklin Roosevelt.  During the month of March, the Red Cross increases their push for donations, volunteers, and safety education.  In Colorado last year, the Red Cross helped nearly 800 families affected by 432 emergencies, assisted more than 5,000 military families, and trained nearly 99,000 people in life saving skills.  For more information about the American Red Cross, click here.
EXCEL TRIES FOR ANOTHER RATE HIKE
Xcel Energy says it's in settlement talks with various parties over its request to increase Colorado electricity rates by $141.9 million, which the utility says would raise the average residential monthly electric bill by about 6 percent.  The Colorado Public Utilities Commission must approve the request.  In a regulatory filing Friday, Xcel said the Colorado Office of Consumer Counsel has recommended a $9.4 million rate increase, while staff for the Public Utilities Commission recommended a $7.3 million increase. They and others say Xcel should receive a lower return on equity than the company has requested.  Xcel has said its proposed rate hike will help it cover costs for items including increases in property taxes, pension expenses and maintenance expenses.
STAGECOACH STATE PARK OFFERS FREE SNOW SHOES FOR TRAILS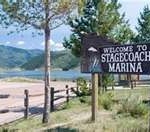 Stagecoach State Park is once again offering the free use of snow shoes this winter.  You still need a valid park pass to take advantage of the snow shoe trails at the park.  Stage Coach Officials say they have about 6 miles of groomed trails around the reservoir.  They also remind snow-shoers that they must yield to dog sleds and cross country skiers that may also be using the trails. For more information, click here.