BIG GAME LICENSE APPLICATIONS BEING ACCEPTED FOR UPCOMING SEASON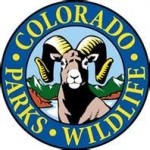 Colorado Parks and Wildlife is now accepting limited license applications for this fall's big-game hunts.  License applications for deer, pronghorn, moose, elk, sheep, goat, and bear are due by April 3rd.  Those who would like to check out all the changes in rules and regulations for this year can do so by picking up the department's Big Game Hunting Brochure, which is also available now.  The brochure is recommended for anyone who plans to hunt this year.  Hunters are responsible for knowing the rules and regs, and the brochure can help eliminate confusion.  Those wanting to apply for a big game license are encouraged to do so online, where many errors with the application can be resolved immediately.  Click here for a link to the online brochure.
GIRLS PARTICIPATE IN "GIRLS WITH GOALS" DAY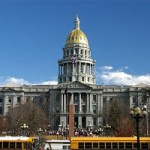 Former Colorado First Lady Jeannie Ritter will speak today at the State Capitol as a part of "Girls with Goals" Day.  The event takes 35 students from around the state and pairs them with their senator for a day at the Capitol.  East Elementary School's Kinlie Brennise will be Senator Jean White's shadow for the day.  At around 9 this morning the girls will be sworn in as "Senators for a Day", before heading to the senate chambers with their senators.  Later in the day they'll be given a tour of the State Capitol, and at 2:15 this afternoon Ritter will address the girls in the Supreme Court Chambers.  At the end of the day, the girls will participate in a mock session.
ROCK SPRINGS AUTHORITIES END STAND-OFF PEACEFULLY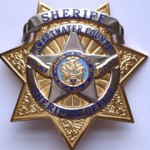 Rock Springs Police and Sweetwater County Sheriff's Deputies were involved in a four hour stand-off at a KOA Campground just west of Rock Springs Friday night.  Deputies say the man inside the dwelling was threatening suicide.  The man, whose identity was withheld, had called the Wyoming Behavioral Institute with the threat.  Police say the man's wife fled the mobile home.  After talking with him for about four hours, police convinced the man to surrender.  He was taken to Memorial Hospital of Sweetwater County for a psychiatric evaluation.  Police recovered a 12-gauge shotgun at the scene.  Nobody was hurt in the standoff.
PARTNERS DATA SHOWS RETAIL GAINS WILL CONTINUE SLOW UPWARD TREND

Numbers show the retail trade in both Moffat and Routt Counties saw an increase of about 10% over the last 6 to 9 months.  That's a bit of a slow down, but Yampa Valley data Partners says it doesn't mean we're headed for a decline.  They say it simply means, the increases won't be quite as drastic over the next year or so.  Some areas showed decline, such as the food and beverage industry, which dropped 6% in Moffat County, and 1% in Routt County.  However, other areas made up for the decline, such as apparel, home furnishing, health and beauty, which were up 22% in Moffat County, and 17% in Routt County.  The news isn't so good on foreclosures.  Partners expects the foreclosure rate in the first 6 months of this year to exceed 2011 monthly averages.  Complete information is online.  Click here for a link to the Yampa Valley Data Partners website.
HOUSE TO CONSIDER TIPTON'S HYDROELECTRIC POWER BILL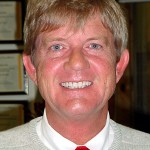 The U.S. House is expected to take a look this week at a bill drawn up by Scott Tipton, intended to create jobs and expand production of clean, renewable energy, by eliminating red tape on small canal and pipeline hydropower development projects.  The bill has the support of both republicans and democrats and is endorsed by a number of national water and power groups.  The bill would streamline the regulatory process and reduce administrative costs for small hydropower development at existing Bureau of Reclamation canals and pipes.  Those facilities are already on disturbed ground, therefore putting the project through environmental review would be redundant.  The Congressional Budget Office says the bill would generate an additional $5 million in federal revenue over the next 10 years through increased hydropower production.
ROUTT COUNTY HABITAT FOR HUMANITY GET $90,000 GRANT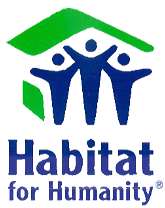 Routt County Habitat For Humanity is getting $90,000 to help with the construction of their latest project.  The money comes from Thrivent Financial, which grants hundreds of thousands of dollars every year to Habitat projects.  However this is the first time Thrivent has granted money to a Steamboat project.  Habitat is currently building a Duplex on Honey Suckle Lane, which will provide residence for 2 families.  The group is still looking for another $120,000 to cover the complete cost of the project.  They plan to raise that through donations and fundraising activities.  The project is expected to be finished in December.
MEASURE TO MAKE BALLOT LANGUAGE MORE EASILY UNDERSTOOD FAILS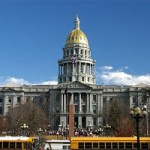 Two Republican lawmakers tried to pass a law to make ballot measures easier to understand.  The bill was supported by The League of Women Voters, the county clerks and AARP.  And Senate Democrats themselves last year lamented a Georgia State University study that concluded Colorado's ballot measures were difficult to understand.  But the bill – which required that ballot-measure titles be written in plain language – died this week on a party-line vote in a Democratic-controlled Senate committee after testimony by a leading Democratic attorney, Ed Ramey.  Ramey said Colorado law already encourages proponents of a ballot measure to keep it simple, and to write in "plain non-technical language in a clear and coherent manner using words with common and everyday meaning, which are understandable to the average reader."  Ramey said HB 1024 dealt with making ballot titles understood, but said titles must accurately reflect the ballot measure itself, even if that language is "technical or convoluted or driven by someone's agenda."
NO "SAFE HARBORS" FOR COLORADO POT SHOPS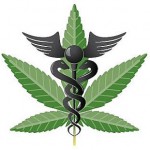 The U. S. Attorney in Colorado says there is no such thing as "safe harbor" for pot shops.  U.S. Attorney John Walsh sent a letter Friday to a lawyer representing medical marijuana dispensaries, saying the safe harbor doesn't exist because marijuana remains illegal under federal law.  On January 12, Walsh told 23Coloradodispensaries within 1,000 feet of a school to close by Feb. 27 or face penalties. A letter sent to one of the dispensaries was later withdrawn because the school building near it isn't used for educating children.  A lawyer representing other dispensaries then asked Walsh where the line is drawn on federal enforcement in Colorado shops. The lawyer had concluded that as long as shops were not near schools, they were safe from prosecution.
MOFFAT COUNTY HUMANE SOCIETY LOOKING FOR ENTRIES FOR PET CALENDAR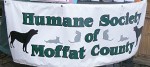 The Humane Society of Moffat County is again looking for entries for their Pet Calendar Contest.  The winning entries will be displayed in the organizations calendar for 2013, which will be sold publicly as a fundraiser.  Residents are encouraged to take a picture of their pet and submit it to the Humane Society.  The group will whittle the entries down to 24 pictures.  The public will then vote on the remaining entries, with 12 winning spots in the calendar.  Voting typically is done at Grand Olde West Days.  Entries are due by May 1st.  You can contact the Humane Society for more details by calling 824-7235.

In high school sports:
Over the weekend
In basketball:
At the Wyoming State Tournament:
The Little Snake River Valley boys are State Champs after beating Ten Sleep Friday and Burlington Saturday.  The girls are also State Champs.  They beat Farson-Eden Friday and Cokeville Saturday.
In the Colorado 2-A regional playoffs:
The Meeker boys beat Del Norte Friday, then lost to Lutheran Saturday.
The Meeker girls lost to Del Norte Friday.
The Hayden boys fell to Peyton Friday.
The Hayden girls lost to Vanguard Friday.
The Rangely girls fell to Lutheran Friday.