SEMI ACCIDENT CLOSES A PORTION OF HIGHWAY 13 SOUTH OF MEEKER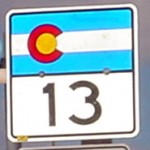 A semi accident closed down Highway 13 south of Meeker this morning.  Details of the accident aren't clear, but the the wreckage blocked both sides of the highway for a few hours this morning.  The highway was closed from Rio Blanco to Highway 325, the road leading to Rifle Falls.  The road was reopened at around 10:30 this morning.  State Troopers are investigating the accident.
TIPTON ACCUSED OF ETHICS VIOLATION AFTER TOWN HALL EVENT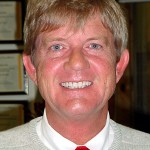 Representative Scott Tipton is taking some heat for mistakenly using taxpayer money for a campaign event.  Reports say Tipton's staff promoted a town hall meeting in Avon, which amounted to paid staff working on his campaign.  The town hall was actually another lawmakers event that Tipton was invited to join.  However, when House-paid-staff promoted the event on Tipton's website, it amounted to an ethics violation.  If the event would have occurred in Tipton's current district, there wouldn't have been an issue, but because the town hall was in Tipton's new district, it was considered a campaign event.  Several lawmakers are in the position of representing new districts and must be careful of where they hold their gatherings, and how those events are promoted.
CRAIG KIWANIS PLAY TAKES PLACE TONIGHT AND TOMORROW NIGHT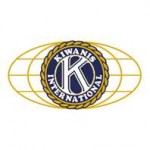 The annual Craig Kiwanis Play is tonight and tomorrow night.  Tickets for both nights are sold out.  The play mocks local, statewide, and national current events.  As always, the event is BYOB.  Proceeds from the play help fund the club's scholarship program.  The play will be held tonight and tomorrow night at the Moffat County Fairgrounds Pavillion.
STEAMBOAT CHOOSES NEW FIRE CHIEF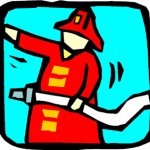 Steamboat has a new fire chief.  Mel Stewart has been acting chief for the last month and a half, since Ron Lindroth left in mid January to take a job in Montana.  The Steamboat City Council has decided to give Stewart the head job.  He was chosen among several internal candidates.  Stewart's career spans 25 years.  The new title is effective immediately.
TROOPERS WARN OF ICY TRAVEL THROUGH CANYONS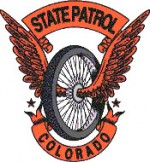 A major accident scene on I-70 in Glenwood Canyon is prompting the Colorado State Patrol to remind drivers to be aware of changing conditions on the state's roads, especially through canyon areas.  A series of crashes occurred in the Glenwood Canyon yesterday involving five cars, two semis, and three pedestrians, who suffered moderate to severe injuries.  The pedestrians included a civilian, a sheriff's deputy, and a state trooper, who were trying to slow traffic down after the first crash.  The original accident was a result of a drastic change in road conditions entering the canyon.  Troopers say when traveling through a canyon, such as Mount Harris Canyon, motorists should slow down and be aware of ice and snow on the road, that may not have had a chance to melt, for lack of sunshine.  Motorists should also be aware of falling rocks, now that temperatures have started to rise.
POT SHOPS LOOKING FOR MORE RESPECT PROFESSIONALLY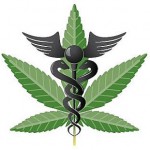 Pot shops looking for more professional respect want to see a "responsible medical marijuana vendor" designation under consideration in the Colorado Senate.  The designation would give dispensary owners the option of giving employees training like that already available for the liquor business.  Employees could be trained in handling marijuana and identifying legal medical marijuana cards.  Companies that put all their employees through the "responsible vendor" training could get a break if they face state sanctions for a regulatory misstep later.  Industry advocates say the designation could boost public confidence in the pot business as a highly regulated industry.
BILL TO OVERHAUL SCHOOL DISCIPLINE PROCEDURES UNDER DEBATE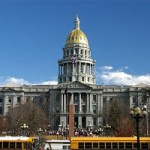 Lawmakers are deciding whether to scale back strict Columbine-era school discipline policies under a Colorado bill in the state Senate.  A vote on the bill was delayed two weeks ago amid concern from lawmakers who said the proposal had become too complicated. Additional modifications to the bill were discussed yesterday.  The proposal sponsored by Democratic Senators Linda Newell and Evie Hudak seeks to eliminate zero-tolerance policies that sometimes prompt mandatory expulsions for minor offenses.  The bill also tries to give school administrators more discretion over student discipline.  Supporters of the bill say lawmakers and school officials overreacted in the wake of the 1999ColumbineHigh School shootings.
MORE IMMIGRATION AGENTS IN COLORADO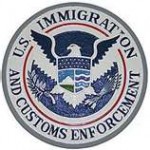 There are more Immigration and Customs Enforcement agents in Denver to crack down on illegal aliens who commit crimes.  Reports say ICE is only focusing on illegal immigrants who are arrested by local agencies.  The extra agents will process paperwork to put what's called a retainer on the illegal immigrant.  That means, if the illegal immigrant bonds out or is released from jail, ICE would take custody of the person and that person could be deported.
BILL WOULD GIVE IMMUNITY TO THOSE THAT REPORT OVERDOSES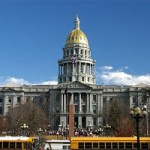 A bill giving limited criminal immunity to people who report drug overdoses passed another test yesterday in the Colorado Legislature.  Lawmakers on the panel rejected an amendment backed by prosecutors that would have weakened it. Illinois and Washington state already have so-called "911 Good Samaritan" laws giving limited immunity to overdose reporters.  Advocates say drug users sometimes don't report overdosing friends because they're afraid of facing legal trouble themselves.  Colorado's measure would require overdose reporters to remain at the scene of the event until law enforcement or emergency medical personnel arrive.  They would also have to identify themselves and cooperate with authorities.  The bill has already passed the Senate and is headed to the House.
STATE RANKS NUMBER ONE IN FRAUD COMPLAINTS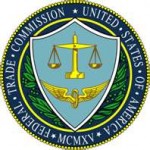 Colorado ranks number one in the nation for fraud complaints.  A new Federal Trade Commission report shows 574 complaints per 100,000 people.  That's the highest in the country. Colorado ranks 11th for the number of identity theft complaints.  All of the Colorado cities listed in the top twenty for fraud complaints are on the Front Range.  Greeley has the highest rate of fraud complaints in the country, with Colorado Springs coming in at number three, Boulder number five, and Fort Collins number 13.  There were no Western Slope cities listed in the top twenty for fraud complaints.

In high school sports:
Yesterday:
In basketball:
At the Wyoming State Tournament in Casper:
The Little Snake River Valley girls beat Hulett.  The boys topped Midwest.
Today:
In basketball:
At the Wyoming State Tournament:
The Little Snake River Valley girls play Farson-Eden at 4:30.  The boys play Ten Sleep at 7:30.
In the 2-A regional playoffs:
The Meeker boys play Del Norte at 7:30 at Colorado Mesa University.
The Meeker girls also play Del Norte at 7 at Durango High School.
The Hayden boys play Peyton at 4:30 at Standley Lake High School.
The Hayden girls play Vanguard at 3, also at Standley Lake High School.
The Rangely girls play Lutheran at Metro State College.