AVALANCHE DANGER IN STEAMBOAT ZONE RAISED TO "HIGH"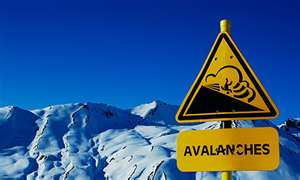 Steamboat's avalanche danger has been upgraded to High.  The reason for the reclassification is recent snowfall.  The Colorado Avalanche Information Center issued a warning yesterday to avoid avalanche prone areas in the Steamboat Zone.  That includes the Flat Tops and the Park Range.  The various storms over the last week have laid wet snow on top of ice and dry snow, which increases the potential for slides.  Avalanches have already killed a handful of people in Colorado's back country this year.  Several small avalanches have been reported in the Steamboat Zone this month.
B.L.M.'S RESOURCE ADVISORY COUNCILS TO HOLD JOINT MEETING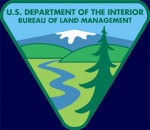 The Bureau of Land Management's Resource Advisory Councils in Colorado will get together for a combined meeting next month.  The Front Range, Southwest and Northwest Resource Advisory Councils will meet in Montrose to discuss a number of issues that affect all of the groups.  Some of those topics include land use planning, recreation, air quality, fracking, the Bureau's national Sage Grouse planning strategy, vegetation management, camping rules and more.  The public is invited, and will have opportunity to comment.  The meeting will be March 6th through the 8th at the Holiday Inn in Montrose.
PUBLIC MEETINGS WILL BE HELD TO DISCUSS RODEO GROUNDS DESIGN

The company designing the upgrades at the Howelson Rodeo Grounds is holding a couple more public meetings to display their latest design.  The Rodeo Board and the Parks, Open Space and Recreational Services are organizing the meetings.  The grounds will soon undergo changes and improvements, and Norris Design has been hired to design the plans.   The public is invited to make comments and suggestions during the meetings, which will be held Wednesday from 11 to 1 and from 5:30 to 6:30.  Both will be held in the American Legion Conference Room of the Steamboat Community Center.
SWEETWATER COUNTY DEPUTIES ENGAGE IN HIGH SPEED CHASE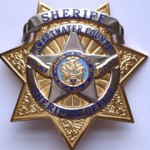 Sweetwater County Deputies were led on a high speed chase Tuesday evening.  A release says the sheriff's office received reports of a pick-up driving dangerously in the area of the Sweetwater County Events Complex.  They spotted the vehicle in the complex parking lot, and when they tried to approach, the driver, 41 year old Dean Domson drove off.  Deputies say Domson smashed through a fence at the complex and then drove down Yellowstone Road at nearly 100 miles per hour, at one point forcing a deputy off the road.  When the pursuit finally came to an end Domson was arrested and booked in the Sweetwater County Jail.  He's been charged with reckless driving, eluding, speeding, property destruction, and failure to stop at an accident scene.
LAWMAKERS AGAIN DEBATING VOTER I.D. REQUIREMENTS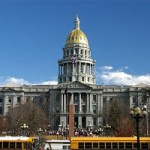 A long-debated requirement that voters show photo IDs when they cast ballots is back before the Colorado Legislature.  A state House committee heard testimony yesterday on requiring voters to show photo ID.  Republicans generally support the idea, including Colorado's top elections official, Secretary of State Scott Gessler.  Democrats fear the change could make it harder for people who don't have driver's licenses to cast their ballots. Colorado is currently one of 16 states that require IDs but not photo IDs at polling places.  Coloradans can use utility bills and bank statements as proof of identification.  Last year, a similar photo ID voter bill passed the Republican House but was defeated in the Democratic Senate.
HOUSE REJECTS STRICTER LIMITS ON ENTERPRISE ZONE TAX CREDITS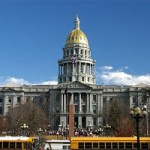 House Republicans yesterday rejected legislation that would place stricter limits on tax credits that companies can claim for participating in the state's enterprise-zone program, but delayed consideration of two other proposals from Democrats to restrict the program.  House Bill 12-1260, sponsored by Representative Jeanne Labuda, died in the House Finance committee following strong opposition by business interests. Her proposal would have capped at $250,000 annually the amount of enterprise-zone tax credits a company can claim.  Labuda said her proposed cap would raise nearly $18.8 million each year for the state that could go to improving education or health care while limiting tax breaks she said were wasted on oil and gas companies.  The tax credits are given for capital investments for buying new equipment but also can be given for hiring new workers.  Enterprise zones were created in the 1980s to fuel job growth in distressed areas of the state.
GOVERNMENT WORKER PENSION RECIPIENTS OPPOSE HEALTH CARE BILL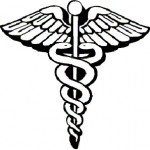 Thousands of Coloradans who retired with a government pension are terrified that a bill to be heard today will drastically change their health care.  The legislation impacts retired prison guards, highway workers, agricultural inspectors and others who receive a pension from the Colorado Public Employees' Retirement Association.  PERA executives believe the bill is written in such a way that about 33,900 retirees and 5,000 of their dependents who are eligible for Medicare would have to be kicked out of its health care program.  Under Holbert's bill, the employer contribution to PERA would remain the same, but a portion of the money that used to be funneled into the health care fund would go to the kitty that pays out monthly pensions. PERA says the bill kicks Medicare-eligible participants out of PERA Care altogether.
COLORADO ONE OF TEN STATES TO GET FUNDING HELP FOR HEALTH INSURANCE MARKET ESTABLISHMENT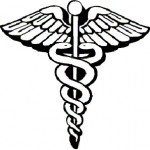 Federal officials say another 10 states are getting a total of $230 million to set up new health insurance markets under President Barack Obama's overhaul.  Seven of them, including Colorado, have either adopted a plan or are making substantial headway.  But recent analysis found uneven progress among states setting up the new insurance exchanges, a linchpin of the law.  In some states it's not clear whether policymakers will follow through, and in others, officials concede that Washington will have to take the lead.  More than 30 states have received federal exchange establishment grants, but only 13 plus the District of Columbia have adopted a plan.  States have until Jan. 1, 2013.

In high school sports:
Yesterday:
In basketball:
The Steamboat girls fell to Mountain View in the first round of the state playoffs.
Today:
In basketball:
The Little Snake River Valley boys play Saint Stephens at 2 in the district tournament at Lander High School.  The girls also play Saint Stephens at 3:40.
Tomorrow:
In basketball:
In the 2-A district tournament:
The Meeker boys host Paonia at 7.  The girls host Rangely at 3.
The Hayden boys host West Grand at 4:30.  The girls travel to Paonia at 6.
In the 4-A state playoffs the Moffat County girls play Thompson Valley at Centaurus High School.  You can catch all the action live on KRAI with the pregame at 4:45 and the tip off at 5.  You can also listen online at krai.com.
In hockey:
Steamboat takes on Machebeuf in the first round of the playoffs at 3:45 at the South Suburban Ice Arena in Denver.