SURVEY PROMPTS C.S.P. TO INCREASE SEAT BELT ENFORCEMENT IN NORTHWEST COLORADO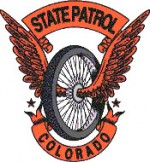 The results of a recent survey have prompted the Colorado State Patrol to increase their seat belt enforcement in Northwest Colorado.  Local troopers say the surveys indicate that only 70% of drivers in Northwest Colorado wear their seat belts while driving.  That number is much lower than the state average.  The agency also says two thirds of the teenagers that were killed in motor vehicle crashes and half of all traffic fatalities in the area were not wearing safety belts.  The Colorado State Patrol maintains that seat belts are the single greatest preventative measure you can take when riding in a vehicle.  The increased seat belt enforcement begins immediately.
LAWMAKERS ASK F.E.C TO STRENGTHEN CAMPAIGN FINANCE LAWS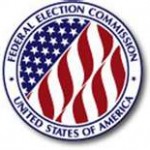 A group of senators is asking Congress to strengthen campaign finance disclosure laws.  While corporations are required to disclose their political donations, individuals don't always fall under the same rules.  The lawmakers feel this is a critical year for campaign donations, and say the American public has a right to know who is responsible for the content of political commercials.  The senators are calling on the Federal Elections Commission to require individual contributors to reveal their identities when making substantial donations to "Super PACs".  They also want those identities revealed when donors make significant donations to those non-profit organizations that contribute to political campaigns.
SUPREME COURT SAYS CONTRIBUTION LIMITS DON'T APPLY TO SOME ADS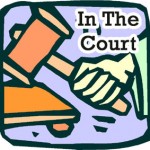 The Colorado Supreme Court ruled yesterday that some political attack ads in state races are not subject to contribution limits if they don't urge voters to elect or defeat a particular candidate.  The ruling will have little effect on this year's elections because Colorado lawmakers changed the rules to comply with recent U.S. Supreme Court rulings that allow that kind of advertising.  The court yesterday upheld an appeals court ruling against Colorado Ethics Watch, a political watchdog group, which filed a lawsuit against conservative groups that it believes sent improper campaign mailers in several state races in 2008.  The high court ruled that neither the Senate Majority Fund nor the Colorado Leadership fund were subject to regulation as political committees.
 "BATH SALTS" WOULD BE BANNED BY PROPOSED LEGISLATION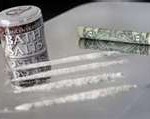 Selling or manufacturing synthetic drugs known as "bath salts" would be illegal in Colorado under a bill in consideration at the state Legislature.  Lawmakers will hear a proposal today that would make it a felony with a civil penalty of up to $500,000 for distributing or manufacturing bath salts.  The chemicals mimic the effects of powerful drugs such as cocaine. Several states nationwide are taking up the issue.   Arizona Governor Jan Brewer signed legislation last week to ban bath salts.   Last year, Colorado lawmakers passed a bill to ban chemicals used to produce synthetic marijuana, often called Spice orK2.
MEASURE BANNING CREDIT CHECKS AS CONDITION OF EMPLOYMENT MOVES TO THE HOUSE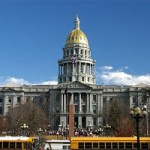 Senate Bill 3, the Employment Opportunity Act sponsored has passed in the full senate. The Employment Opportunity Act prohibits abusive credit check practices that lawmakers say can unfairly limit a Coloradan's ability to find employment. Many employers currently use credit reports in hiring decisions, which supporters of the bill say can detrimentally affect many citizens who have poor credit scores due to circumstances outside of their control, such as identity theft, illness or medical emergencies, unexpected job loss, families going through divorce, and even debt free individuals who choose to pay cash for purchases.  The bill now heads to the House of Representatives for consideration.
PROPOSAL TO BAN TRAFFIC ENFORCEMENT CAMERAS IS SCRAPPED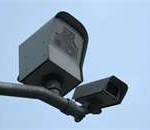 Last night, lawmakers threw out a proposal to ban red-light and speeding cameras in Colorado.  Opponents of the bill cited safety concerns and the importance of allowing municipalities to decide the matter on their own.  The legislation would have prohibited cities and towns from using the devices on streets or highways. Republican Senator Scott Renfroe says cities are using the cameras to generate revenue, not to improve safety.  The Colorado Municipal League and law enforcement opposed the legislation.  A Senate committee voted down the bill last night. The National Conference of State Legislatures says nine states have laws banning the use of photo traffic enforcement.
LAWMAKER BACKS OFF PLAN TO REQUIRE PARENTAL CONSENT FOR TEENS USING TANNING BEDS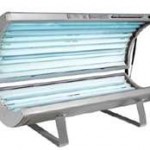 Colorado teens won't have to worry about losing the right to hit indoor tanning beds as often as they like without collecting state-mandated permission slips after a lawmaker yesterday backed off her plan to require parental notification.  Colorado is one of the few states that doesn't limit youth tanning bed use.  Representative Cherylin Peniston had suggested a bill to that would call for minors to obtain permission before UV tanning. But the Westminster Democrat said her plan was besieged by opponents on both sides and that she would ask her colleagues to reject the proposal when it comes up for consideration.  Some Republicans said the plan would create needless red tape. And health advocates said they couldn't support the bill because they considered it too weak.
WORLD WAR II VETERANS OFFERED NEW SPECIALTY LICENSE PLATES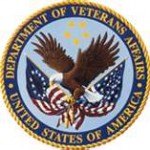 A new state license plate is being offered for World War Two veterans.  The Colorado Department of Motor Vehicles recently started offering the new plate.  Veterans wishing to get one, need to have the proper paperwork when visiting the DMV.  That includes a DD-214 or equivalent proof of service between September of 1940 and July of 1947.  You can order the plates at your local DMV office.

In high school sports:
Yesterday:
In basketball:
Hayden's boys and girls both beat Soroco in the opening round of the district tournament.
The Steamboat boys fell to Evergreen in the first round of the state tournament.
Today:
In basketball:
The Steamboat girls travel to Mountain View at 6 for the first round of the state playoffs.
Tomorrow:
In basketball:
The Little Snake River Valley boys play Saint Stephens at 2 in the district tournament at Lander High School.  The girls also play Saint Stephens at 3:40.